Austin City Limits is excited to announce a stellar slate of summer tapings for Season 48, starring a trio of artists making ACL debuts and a returning ACL favorite: June 21 brings us the remarkable songwriting of Toronto's The Weather Station; July 13 welcomes the return of celebrated singer/songwriter Brandi Carlile in her third appearance; July 17 features the distinctive indie pop of Lucius; and July 26 showcases fast-rising Texas country sensation Parker McCollum.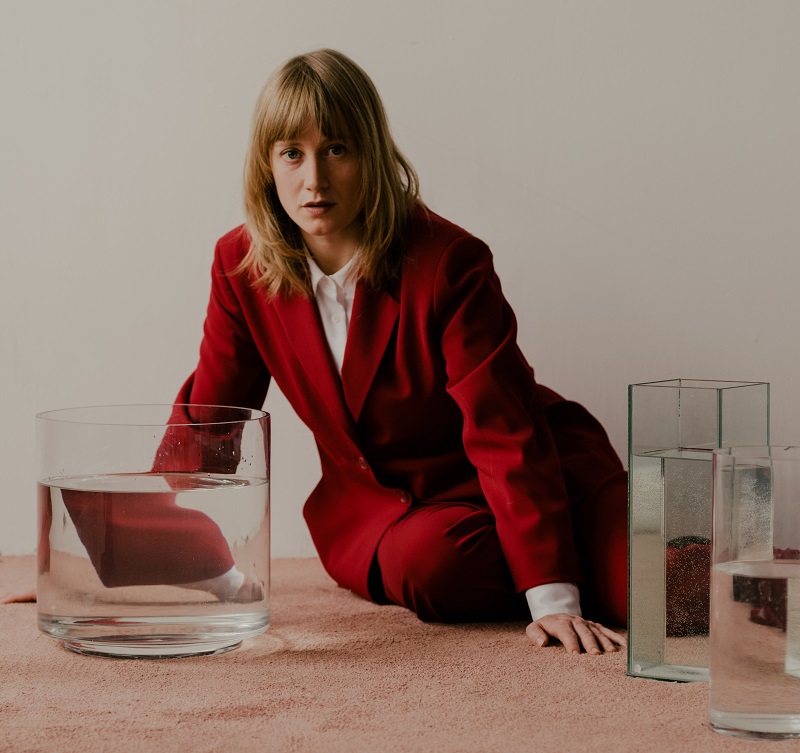 Tamara Lindeman is a Toronto-based songwriter and singer who performs under the name The Weather Station. As The Weather Station, she has released six albums, most recently 2021's breakthrough Ignorance and its companion album, How Is It That I Should Look At The Stars, released this March, which deal with themes of climate grief, disconnection and conflict, love and birds. Ignorance was regarded as one of the most praised albums of 2021, landing in the best albums of the year lists by the New Yorker, New York Times, Pitchfork and way beyond. The Weather Station has been nominated for two Junos, a Socan Award, and has been shortlisted for the Polaris Prize. Recorded live in just three days, How Is It That I Should Look At The Stars is achingly intimate; full of breath, silence, and detail. "I had no idea if I wanted anyone to ever hear these songs," Lindeman says, "but I also felt like they were the best songs I'd ever written, and I wanted to document them in some way." Not long after completing Ignorance, Lindeman decided to make this album on her own terms, fronting the money herself and not notifying the labels. She assembled a new band, and communicated a new ethos: the music should feel ungrounded, with space, silence, and sensitivity above all else. On this record, there are no drums, no percussion; in the absence of rhythm, time stretches and becomes elastic. Lyrically, many of the songs return to what has often been a hallmark of Lindeman's writing, a description of a single moment and all the meaning it might encompass. Influenced by records like Chet Baker Sings or Bob Dylan's Shadows In The Night, the record was recorded live off the floor at Toronto's Canterbury Music Studios, with Jean Martin co-producing. Lindeman sang and played piano live while the band improvised their accompaniment. Whereas the recordings on Ignorance leaned towards ambition and grandeur, here the band reaches towards a different goal: grace, perhaps. In her telling, Lindeman has always reached towards classic songwriting, and on this record, she overtly pursued this influence, allowing some of the songs to be "naive in the way that American songbook songs often are; naive in the way of reaching towards something with that sort of crushing longing, naive in terms of melody and simplicity."
For her third taping, Brandi Carlile returns as a six-time GRAMMY Award-winning singer, songwriter, performer, producer, #1 New York Times Bestselling author and activist, who is known as one of music's most respected voices. Her latest album, In These Silent Days, debuted at #1 on Billboard's Americana/Folk Albums chart, Top Rock Albums chart and Tastemaker Albums chart and continues to receive overwhelming acclaim. Produced by Dave Cobb and Shooter Jennings, In These Silent Days was inspired by the mining of Carlile's own history while writing last year's #1 New York Times Best Selling memoir, Broken Horses (Crown), and conceived of while she was quarantined at home with longtime collaborators and bandmates Tim and Phil Hanseroth. The ten songs chronicle acceptance, faith, loss and love and channel icons like David Bowie, Freddie Mercury, Elton John and Joni Mitchell—the latter two who, by some sort of cosmic alignment of the stars, have turned out to be close friends in addition to being her biggest heroes and inspirations. Of the album, Variety praises, "Carlile effortlessly glides between octaves while, somehow, still sounding completely conversational—the everyday diva we didn't know we needed until she showed up at our door…a vocal tour de force," while Billboard asserts, "the emotion that Carlile projects is unbridled, unfettered joy in the face of hard times—and it's the exact boost of positivity that will make you want to listen again and again." The New York Times writes, "Larger than life and achingly human…she empathizes, apologizes and lays out accusations. She's righteous and she's self-doubting. She proffers fond lullabies and she unleashes full-throated screams," while NPR Music declares, "absolutely breathtaking, across the whole album Brandi Carlile pulls out all the stops. It's just extraordinary…she's just claiming rock god status." In addition to her six GRAMMY Awards, Carlile has also been recognized with Billboard's Women In Music "Trailblazer Award," CMT's Next Women of Country "Impact Award" and received multiple recognitions from the Americana Music Association Honors & Awards including Artist of the Year for the past two years.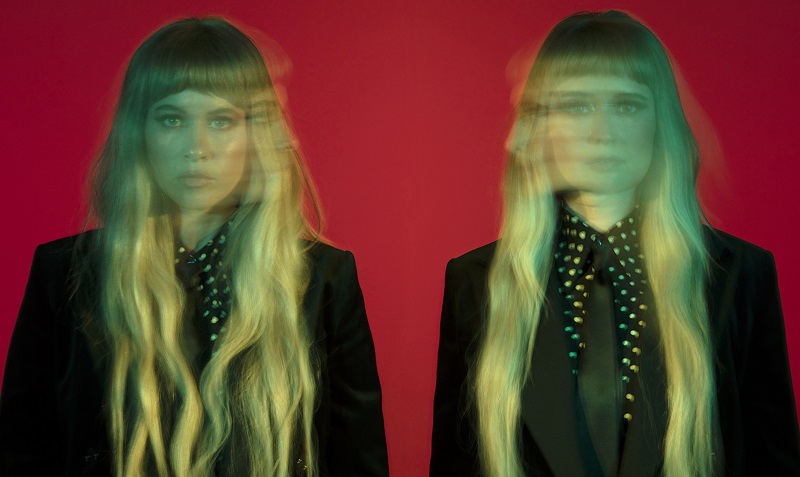 Acclaimed indie pop band Lucius are in the midst of a landmark year with the release of their widely acclaimed new album, Second Nature, out now via Mom + Pop. Produced by Dave Cobb and Brandi Carlile, the record is a portrait of singer and songwriters Holly Laessig and Jess Wolfe's shared reflection, chronicling each other's seismic life shifts—motherhood, divorce, unplanned career pauses—and setting it to music. "It is a record that begs you not to sit in the difficult moments, but to dance through them," Wolfe says. "It touches upon all these stages of grief—and some of that is breakthrough, by the way. Being able to have the full spectrum of the experience that we have had, or that I've had in my divorce, or that we had in lockdown, having our careers come to a halt, so to speak. I think you can really hear and feel the spectrum of emotion and hopefully find the joy in the darkness. It does exist. That's why we made Second Nature and why we wanted it to sound the way it did: our focus was on dancing our way through the darkness." Released last month to critical praise, the Los Angeles Times raves, "dazzling…Second Nature mines an '80s-pop sound with lush synths and sleek disco grooves under the women's laser-guided vocals," while Variety declares, "with Second Nature…they're no longer 20 feet or even a couple of yards from stardom, but re-claiming the spotlight for themselves" and Relix proclaims, "stunning…a 10-song, smart-pop masterpiece." Known for their perfectly harmonized vocals and electric live shows, Lucius is currently in the midst of an international headline tour and will join Brandi Carlile for several marquee concerts this summer. In addition to their work as a band, power vocalists Laessig and Wolfe are in-demand collaborators and have also recorded with Sheryl Crow, Harry Styles, The War on Drugs, Ozzy Osborne and John Legend and toured extensively alongside Roger Waters.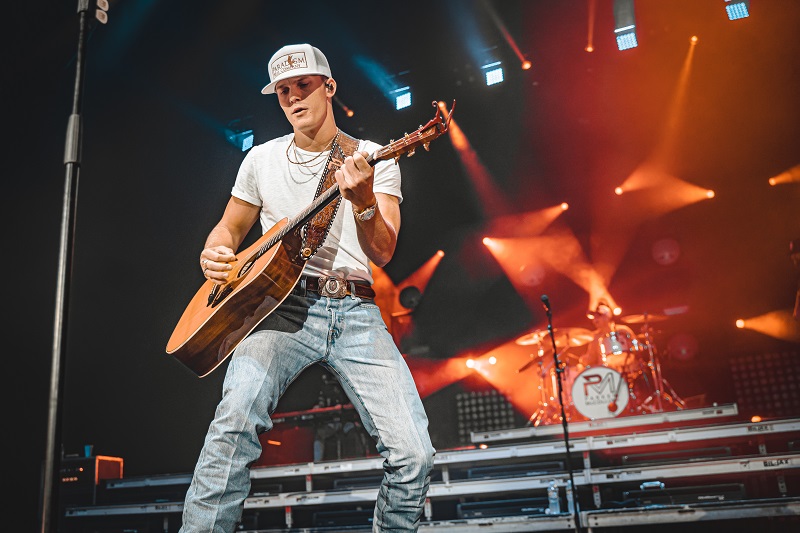 Singer/songwriter and multi-instrumentalist Parker McCollum released his highly-anticipated major label debut album, Gold Chain Cowboy, becoming the highest-charting first week debut album of 2021. The Jon Randall-produced album follows his Hollywood Gold EP which was met with widespread critical acclaim and became the top-selling debut Country EP of 2020. McCollum earned his first-ever No. 1 hit with Gold Chain Cowboy's double platinum-selling premiere single, "Pretty Heart," and his follow-up single "To Be Loved By You" also hit No. 1 on the charts. McCollum has been named an 'Artist to Watch' by Rolling Stone, Billboard, SiriusXM, CMT, RIAA, and more, with American Songwriter noting, "The Texas native teeters on the edge of next-level superstardom." MusicRow listed McCollum as their 2021 Breakout Artist of the Year and Apple also included him as one of their all-genre "Up Next Artists" Class of 2021. A dedicated road warrior, McCollum made his debut at the famed Grand Ole Opry in 2021 and he regularly sells out venues across the country including record-breaking crowds in Dallas (20,000), The Woodlands (16,500), Austin (7500+), Lubbock (7700+), Jackson, MS (5000+), Kearney, NE (3000+), Nashville's Ryman Auditorium, and three nights at Fort Worth's iconic Billy Bob's Texas. Earlier this year McCollum made his debut at RODEOHOUSTON to a sold-out crowd with over 73,000 tickets sold. McCollum earned his first ACM award for New Male Artist of the Year in March 2022 in Las Vegas. McCollum also won his first CMT "Breakthrough Video of the Year" award, a fully fan-voted honor, in April 2022.
Want to be part of our audience? We will post information on how to get free passes as we get a week out from each date. Follow us on Facebook and Twitter for notice of postings. The broadcast episodes will air in late 2022 on PBS as part of our upcoming Season 48.
Please look for safety updates regarding entry to Austin City Limits tapings. Austin PBS will continue to monitor local COVID-19 trends and will meet or exceed protocols mandated by local governments.