FUNDING FOR AUSTIN CITY LIMITS IS PROVIDED IN PART BY
Thank you for being a supporter of Austin City Limits.
This is your private viewing room for our Austin City Limits livestream performance.
ADDITIONAL SUPPORT PROVIDED BY
LOCAL UNDERWRITING
ConocoPhillips, Norton Rose Fulbright,
PNC Bank, Sixth Street, Thundercloud Subs
& FRIENDS OF AUSTIN CITY LIMITS
A full list of the current Friends of Austin City Limits members can be found at austinpbs.org/friends-of-acl/current-friends
ABOUT THE ARTIST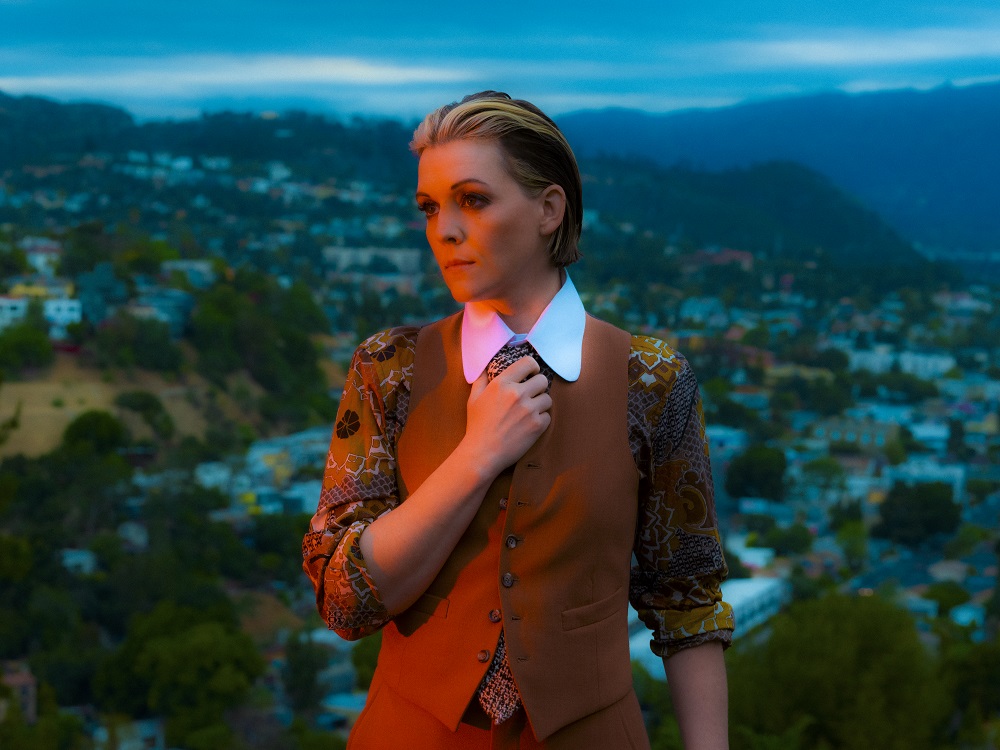 For her third taping, Brandi Carlile returns as a six-time GRAMMY Award-winning singer, songwriter, performer, producer, #1 New York Times Bestselling author and activist, who is known as one of music's most respected voices. Her latest album, In These Silent Days, debuted at #1 on Billboard's Americana/Folk Albums chart, Top Rock Albums chart and Tastemaker Albums chart and continues to receive overwhelming acclaim.
Produced by Dave Cobb and Shooter Jennings, In These Silent Days was inspired by the mining of Carlile's own history while writing last year's #1 New York Times Best Selling memoir, Broken Horses (Crown), and conceived of while she was quarantined at home with longtime collaborators and bandmates Tim and Phil Hanseroth.
The ten songs chronicle acceptance, faith, loss and love and channel icons like David Bowie, Freddie Mercury, Elton John and Joni Mitchell—the latter two who, by some sort of cosmic alignment of the stars, have turned out to be close friends in addition to being her biggest heroes and inspirations.
Of the album, Variety praises, "Carlile effortlessly glides between octaves while, somehow, still sounding completely conversational—the everyday diva we didn't know we needed until she showed up at our door…a vocal tour de force," while Billboard asserts, "the emotion that Carlile projects is unbridled, unfettered joy in the face of hard times—and it's the exact boost of positivity that will make you want to listen again and again." The New York Times writes, "Larger than life and achingly human…she empathizes, apologizes and lays out accusations. She's righteous and she's self-doubting. She proffers fond lullabies and she unleashes full-throated screams," while NPR Music declares, "absolutely breathtaking, across the whole album Brandi Carlile pulls out all the stops. It's just extraordinary…she's just claiming rock god status."
In addition to her six GRAMMY Awards, Carlile has also been recognized with Billboard's Women In Music "Trailblazer Award," CMT's Next Women of Country "Impact Award" and received multiple recognitions from the Americana Music Association Honors & Awards including Artist of the Year for the past two years.
TONIGHT'S POSTER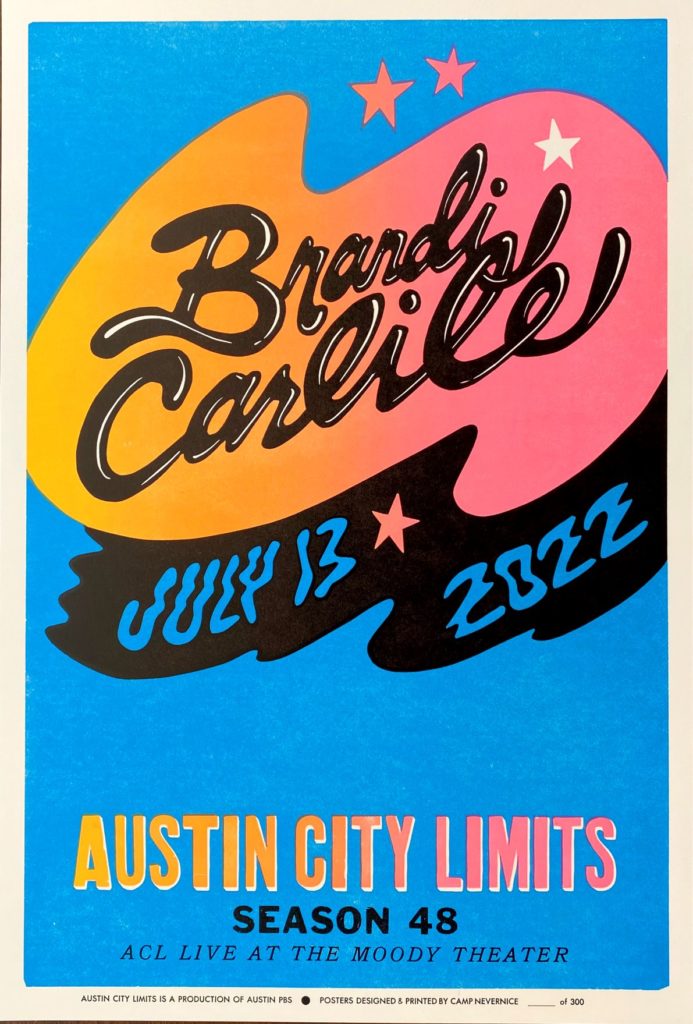 Laura Baisden is an artist and designer in Nashville, TN. She works with the music industry to create custom letterpress posters, combining her unique illustration style with the traditional Nashville poster aesthetic. As the owner and operator of Camp Nevernice, she creates beautifully printed letterpress art using hand-carved linoleum, antique type and a Vandercook cylinder press. Her personal work is whimsical and nature inspired with influences from traditional children's book illustration and her love of the world outdoors.  Instagram: @campnevernice