ENTER TO WIN A PAIR OF TAPING PASSES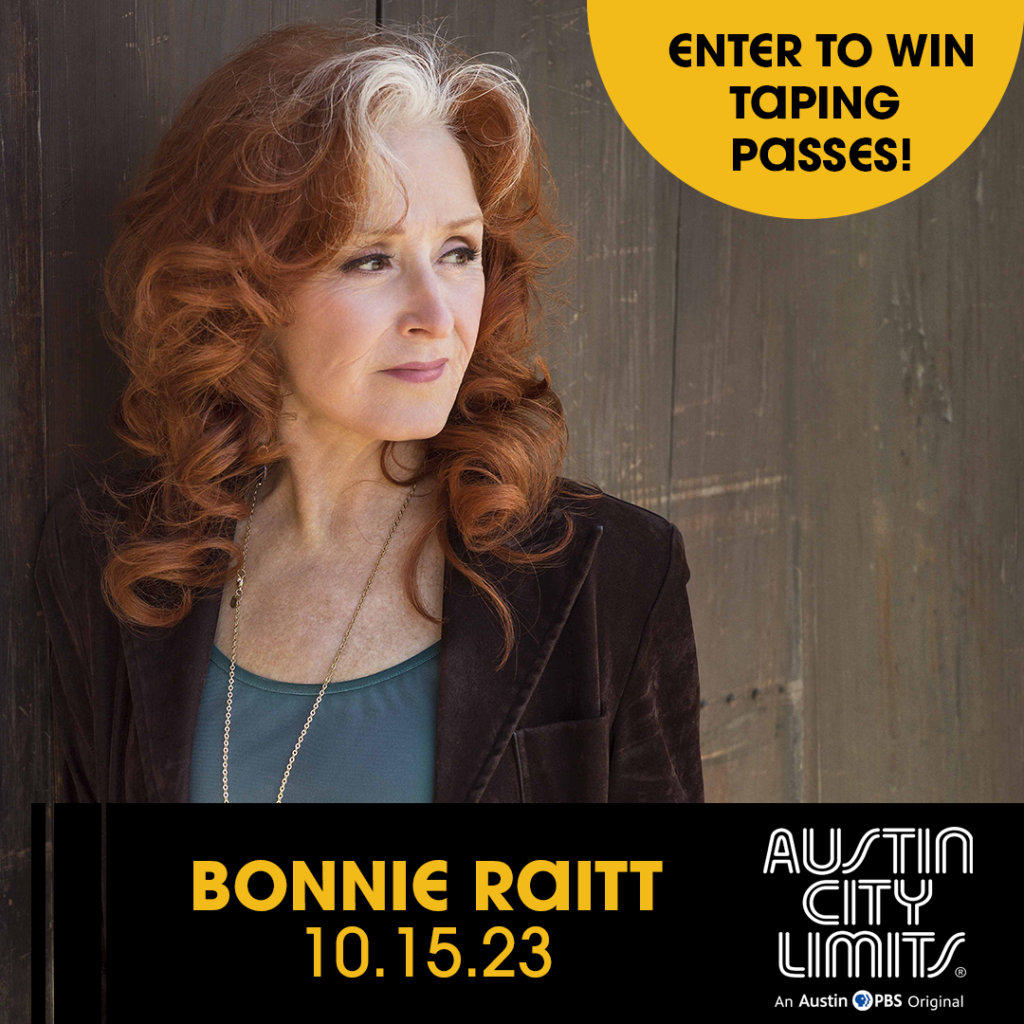 Giveaway: Spoon 10/19

UPDATE giveaway is now over. Austin City Limits will be taping a performance by Spoon on Wednesday, October 19th at 8 pm at ACL Live at The Moody Theater (310 W. 2nd Street, Willie Nelson Blvd). We will be giving away a limited number of passes to this taping. Enter your name and email address…

Read more

: Giveaway: Spoon 10/19

Giveaway: The War on Drugs 10/16

UPDATE giveaway is now over. Austin City Limits will be taping a performance by The War on Drugs on Sunday, October 16th at 8 pm at ACL Live at The Moody Theater (310 W. 2nd Street, Willie Nelson Blvd). We will be giving away a limited number of passes to this taping. Enter your name…

Read more

: Giveaway: The War on Drugs 10/16

 Giveaway: Pavement 10/10

UPDATE giveaway is now over. Austin City Limits will be taping a performance by Pavement on Monday, October 10th at 8 pm at ACL Live at The Moody Theater (310 W. 2nd Street, Willie Nelson Blvd). We will be giving away a limited number of passes to this taping. Enter your name and email address…

Read more

:  Giveaway: Pavement 10/10
Announced Tapings
Austin City Limits Announces Full Line-Up for 2023 ACL Hall of Fame

Austin City Limits proudly announces additional guest performers for the 2023 ACL Hall of Fame Inductions & Celebration on October 26, 2023. Acclaimed singer-songwriters Brandy Clark, Valerie June, Nathaniel Rateliff and Grammy-winning duo Brothers Osborne will join the previously announced line-up of music luminaries slated to perform: Tyler Childers, Ronnie Dunn, Don Henley, Jo Dee…

Read more

: Austin City Limits Announces Full Line-Up for 2023 ACL Hall of Fame

New taping: Noah Kahan

Austin City Limits is excited to announce an additional taping with a ringer to round out our Season 49: On September 25 we present breakout singer-songwriter Noah Kahan in his highly-anticipated ACL debut. Over the past year, the Vermont singer & songwriter has exploded from his New England roots into the global mainstream and has…

Read more

: New taping: Noah Kahan

New tapings: Pat Benatar & Neil Giraldo, Brittney Spencer, Alanis Morissette, Foo Fighters, and Bonnie Raitt with Sunny War
More Information About Tapings
Please look for safety updates regarding entry to Austin City Limits Tapings. Austin PBS will continue to monitor local Covid-19 trends and will meet or exceed protocols mandated by local governments.
WE STRONGLY ADVISE YOU TO ARRIVE AT THE VENUE AT LEAST 45-60 MINUTES PRIOR TO THE TAPING START TIME.
TAPINGS BEGIN AT 8PM SHARP CT; THEATER DOORS ARE AT 7PM AND WILL CALL/FRONT PORCH BAR OPENS AT 6PM.
DIRECTIONS, PARKING AND OTHER VENUE INFORMATION CAN BE FOUND HERE.
ACL Live at The Moody Theater is located at 310 W. 2nd Street, Willie Nelson Blvd.
Entering multiple times does not improve your chances of winning and multiple entries will be deleted. A random drawing is conducted to determine the winners of the Space Available passes. Passes are not transferable or for sale.
You will be notified via email if you have won tickets to a taping; the email will contain further instructions. Two passes per person are allowed. Please be in Austin or the surrounding community. A pass does NOT guarantee admission to a taping. KLRU will admit as many ticket holders as our capacity limit allows. That limit is set by the State Fire Marshal and is strictly enforced. In order to be assured of a full house for the taping, KLRU distributes tickets in excess of our capacity to account for "no-shows."
If you are in Austin for a visit you are welcome to follow the giveaway process detailed here. Unfortunately, KLRU cannot accommodate special out-of town requests. However, another way to get the Austin City Limits experience is to attend the Austin City Limits Music Festival, or attend a scheduled concert at ACL Live at The Moody Theater, the new home of Austin City Limits.
Check out our FAQs for a longer explanation of the ins and outs of attending a taping.