Austin City Limits presents a Season 41 highlight: the first-ever appearance of legendary singer-songwriter James Taylor in a heartwarming, hourlong performance. The musical icon shines in a career-spanning set that features beloved classics and selections from his chart-topping, acclaimed new album Before This World, his first collection of original music in 13 years.  
As one of the best-selling singer-songwriters of all time, James Taylor's warm baritone is among the most recognized voices in popular music. A masterful lyricist and celebrated performer, Taylor sings songs of love, family, recovery and everyday passions that resonate with listeners worldwide. "Finally on ACL — this is great," says the personable musician, grinning throughout. He delights the ACL audience with a hit-laden 12-song set featuring vintage favorites such as his first #1 single, 1971's "You've Got A Friend," and new originals from Before This World, which debuted at #1 on Billboard's Top 200.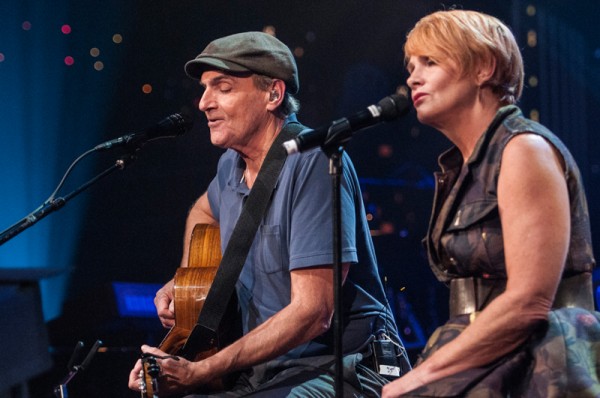 Taylor switches midset from acoustic to electric guitar for the slow-burn blues number "Steamroller" from his landmark 1970 album Sweet Baby James, giving his star-filled 10-piece band a chance to showcase their bona fides. He brings out Austin's own Shawn Colvin for a beautiful duet version of "You Can Close Your Eyes" from his 1971 album Mudslide Slim. The ecstatic crowd is on its feet for the set-closing gems "Your Smiling Face," and "How Sweet It Is," with Taylor so energized he tips his trademark cap in response to the repeated ovations and powerful applause, singing "How sweet it is to be in Austin City tonight."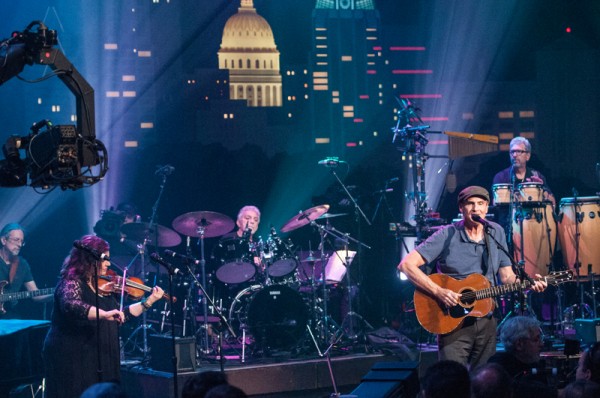 "Finally! How sweet it is indeed," says ACL executive producer Terry Lickona. "There is nobody quite like James Taylor, and he is one of the most genuine persons and artists on the planet. He is universally loved and applauded, and it was inspiring to see fans from across the generations react so emotionally to his presence on the ACL stage."
Tune in this weekend for this episode, and, as always, check your local PBS listings for the broadcast time in your area. Go to the episode page for more info, and don't forget to click over to our Facebook, Twitter and newsletter pages for more ACL info. Tune in next week for Americana Music Festival 2015.