Austin City Limits presents a Season 43 highlight, a brand new hour with one of country music's most celebrated entertainers, Miranda Lambert. The multi-platinum, award-winning singer-songwriter is at the top of her game in a 13-song tour de force.
For her third appearance on Austin City Limits, Lambert delivers a magnetic performance and proves why she's the reigning queen of country, leading the pack with 5 nominations for this year's 51st CMA Awards (on November 8) and being named Female Vocalist of the Year by the Academy of Country Music for a record-breaking 8th year in a row. The native Texan performs songs from her sixth album, The Weight of These Wings, sharing many of the personal stories behind the songs in a sparkling set. Lambert and her 8-piece band open with a fire-starter, "Kerosene," the title track to her 2005 breakout debut. The country star's relaxed persona charms and disarms the Austin crowd: "So that's what we're gonna do here tonight, as a big family…we're just gonna be us, and own it…all the good, and all the bad. Are y'all in?" The crowd's definitely in as she shines on new songs ""Vice," and "We Should Be Friends," road-tested fan-favorites, and a show-stopping cover of Little Feat's classic "Willin'" that she makes her own.
A solo acoustic rendition of her new marvel "Tin Man" (nominated for two 2017 CMA Awards, including Song of the Year) is a set highlight, showcasing the vulnerable, open-hearted lyrics and grit that are her trademark; Lambert explains that she wants to perform the number alone because "That's where it starts—with a song and a guitar and a girl and some emotions." The stunner demonstrates her vast emotional range with the blistering set-closer "Gunpowder and Lead," turning her hell-bent on revenge fantasy's razor sharp lyrics into magic.
"Miranda is one of Country music's brightest stars," says ACL executive producer Terry Lickona, "but she's a quintessential Texas singer-songwriter at heart. True to her roots, she writes powerful songs that leave no stone unturned."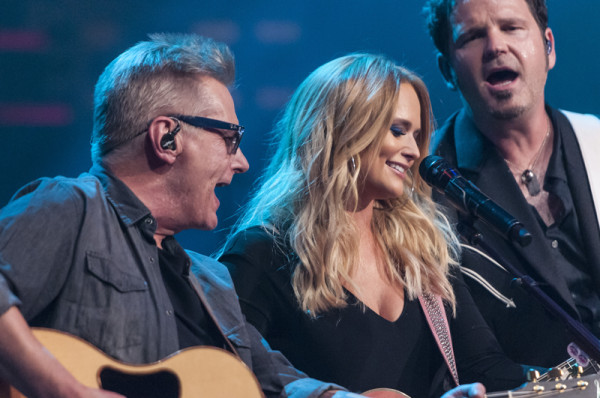 Tune in this weekend for this episode, and, as always, check your local PBS listings for the broadcast time in your area. Go to the episode page for more info, and don't forget to click over to our Facebook, Twitter and newsletter pages for more ACL info. Join us next week for a brand new episode, featuring the return of indie rockers The Head and The Heart and the debut of rocking soul man Benjamin Booker.