Austin City Limits is thrilled to announce our final taping of Season 43 with Oklahoma country rockers Turnpike Troubadours. The breakout band will hit the ACL stage on December 5 for a debut taping that will also be streamed live around the world. Speaking of livestreams, we're also stoked to say that we'll be doing the same for Black Keys frontman Dan Auerbach's taping on November 27. Auerbach will also be joined during the set by a very special guest, Louisiana soul singer Robert Finley, the first signing to his Easy Eye Sound record label.  Both tapings will stream at 8pm CT/9 pm ET, Dan Auerbach here on November 27 and Turnpike Troubadours here on December 5, powered by Dell.  
Called "the greatest country music band in the world right now" by Saving Country Music, the Turnpike Troubadours make their ACL debut in support of their fourth album A Long Way From Your Heart. Produced by Grammy winner Ryan Hewitt (The Avett Brothers, Red Hot Chili Peppers), Heart is a rare triumph––an album that hooks immediately but then rewards listeners willing to dig deeper. "I love what we as a band have turned into and how we treat songs," says lead singer and chief songwriter Evan Felker. "That's something we've grown into––adding some sort of oddly theatrical element to the musicianship to help the story along, to sum up where or who the character is to give him a little bit of landscape. It's not just an acoustic guitar and a guy telling you what somebody's doing." Born in Okemah, Oklahoma, birthplace of Woody Guthrie and Troubadours pal John Fullbright, Felker founded his band of virtuosic country-rock road dogs in 2005. Since then, the Troubadours have delivered punch after punch of smart rock & roll that sells out huge venues throughout the Midwest and South and packs legendary haunts like the Troubadour in Los Angeles. "Felker has evolved into a Red Dirt Springsteen, deftly blending autobiographical elements with complex, hardscrabble characters," raves Garden & Gun. Narratives put to music are nothing new, but Felker and his bandmates have upped the ante, creating a web of unforgettable characters that show up on album after album in songs that are both catchy and musically complex: men and women with their backs against their wall, represented realistically but also imbued with dignity. "It feels like going home to see that those characters are still alive in a way that movies and literary writers have always done," Felker says. "It feels good."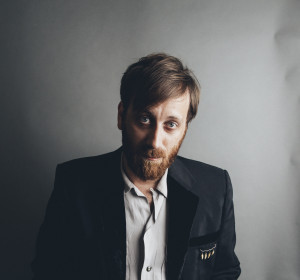 Dan Auerbach has performed on ACL twice before with his band The Black Keys, and this will be his first time performing solo on the program where he will be backed by some of Nashville's finest musicians—Bobby Wood, Gene "Bubba" Chrisman, Pat McLaughlin, Dave Roe, Russ Pahl, Ray Jacildo, Ashley Wilcoxson, Leisa Hans, Nick Bockrath from Cage the Elephant—as well as featuring legendary bluesman Robert Finley.  The eight-time Grammy winning superstar will perform songs from his acclaimed new solo release Waiting On A Song.  NPR calls the album "a batch of sparkling pop songs that's sweet, breezy, and primed for summer." The album is Auerbach's follow-up to 2009's Keep It Hid and is his love letter to Nashville. As such, he recruited some of Na­shville's most respected players to write and record his latest. "Living in Nashville has definitely changed the way I think about music and the way that I record it," he says about working with his heroes. "I didn't have all of these resources before. I am working with some of the greatest musicians that ever lived." The always-understated musician is happy to have his own version of the Wrecking Crew at his Easy Eye Studio in south Nashville. "Sometimes I feel I created my own Field of Dreams. I built the studio to accommodate live musicians playing, and then all of a sudden the best musicians in Nashville show up, and it's happening. This is the sound I was looking for, and now there really is an Easy Eye sound. It's a factory—but in the way that Motown or Stax or American Studios was a factory. Anything can happen, any day." He pauses a long minute, as if to let it all sink in. "Even with the success I've had, it's only just now that I'm finally finding myself," Auerbach says. "I called the album Waiting On A Song because I've been waiting my whole life to be able to do this. And now I have. And none of us ever want it to stop."
Want to be part of our audience? We will post information on how to get free passes about a week before each taping. Follow us on Facebook and Twitter for notice of postings. Or you can join us online for Dan Auerbach here on November 27 and Turnpike Troubadours here on December 5 for these full-set livestreams. The broadcast versions will air on PBS early next year as part of our Season 43.