Austin City Limits is thrilled to announce a stellar slate of October tapings for Season 48, including a number of highly-anticipated acts featured on our namesake ACL Festival this fall. On Oct. 3, we present eclectic and imaginative singer/songwriter Adia Victoria in her ACL debut. On Oct. 6, we welcome back rocking soul act Nathaniel Rateliff & The Night Sweats for their second appearance. Oct. 9 brings the first solo appearance of multi-hyphenate Adrian Quesada, returning to our stage to showcase his latest release, Boleros Psicodélicos. Oct. 10 brings legendary alternative rock pioneers Pavement to the stage for their ACL debut. On Oct. 16, we throw our doors open once again for Grammy-winning modern rock band The War On Drugs. Finally, on Oct. 19, we welcome Austin's iconic favorite sons Spoon for their fifth taping.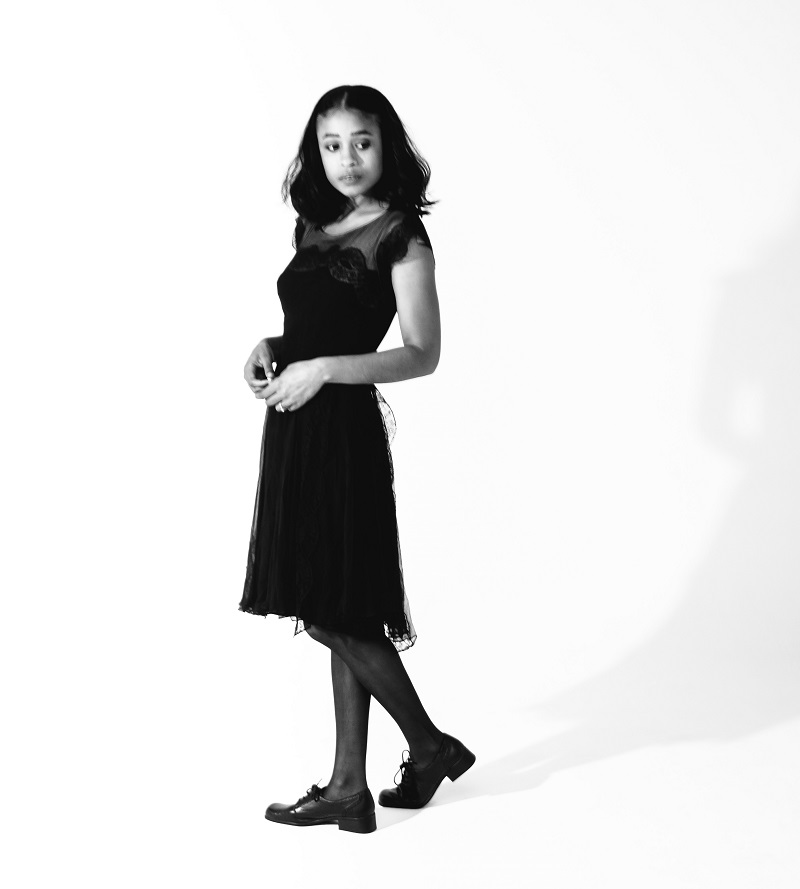 Adia Victoria is a daughter of the South, a born and bred South Carolinian who now makes her home in Nashville, Tennessee. It's no surprise, then, that stories of the South find their way into her music, especially her latest, A Southern Gothic, her third full-length release. Sonically, the record is equal parts historical montage and modern prophesy, dark and light, love and loathing. Put simply, it is the musical embodiment of the relationship that so many people, especially Black women, have with the South. Indeed, even as Victoria's lyrics feel weighted by a Southern heaviness that is so often smothering, the music is also buoyed by rhythm and melody that illuminate the best of what this region has to offer. "You are getting that chill music, that vibe," she explains, "but I wanted you to also get that ethereal feel of the South. I wanted you to get the humidity of it, the heat, the ways we reach to the pits of hell and the heights of heaven. I wanted this record to encapsulate the extremes of the South." Much of the recording took place during the early days of the pandemic in Paris, France with Victoria and creative partner Mason Hickman becoming a two-person band of sorts until the world re-opened and they entered the studio with executive producer T-Bone Burnett. The result is a project that fits perfectly into Victoria's catalogue and the rich legacy of Black Southern storytelling, even as it stands alone as a freshly innovative work. "With this project, I was so anchored in the past and the Black brilliance that came before me that it was kind of a road map," says Victoria. "They said, 'Sweetie, we're gonna locate you, and we're gonna allow you to move it forward.'"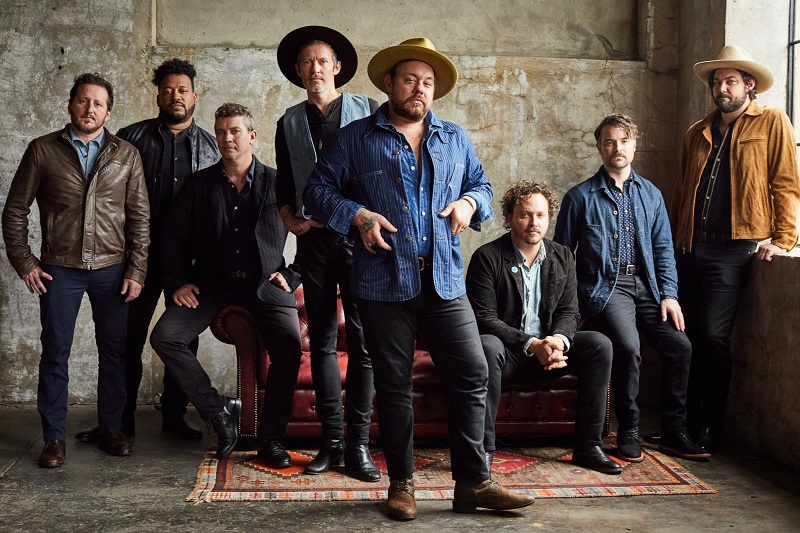 It took Nathaniel Rateliff & The Night Sweats less than five years to become one of the most recognizable new forces in contemporary rock 'n' roll. Since 2015, Rateliff has led his seven-piece, horn-flanked Night Sweats, supplying the zeal of a whiskey-chugging Pentecostal preacher to songs about this world's shared woes; their combustible mix of soul and rock quickly cemented them as the rare generational band who balance ecstatic live shows with engrossing and rich records. When the pandemic scuttled the tour for the songwriter's 2020 solo album And It's Still Alright, Rateliff returned to his Colorado homestead and penned a set of songs that synthesized his introspection with the Night Sweats' anthemic inclinations. The result is The Future, the third Night Sweats album but the first to capture this octet's true depth and breadth. An instant classic of eleven compulsive songs, The Future obviates the boundary between band and bandleader, between old expectations and what comes after. The playing of the Night Sweats mirrors the nuance of Rateliff's writing throughout The Future. Though Rateliff and his fellow players have long been best friends who chatter constantly on a never-ending group text chain even when they're off the road, the relationship could sometimes appear hierarchal to outsiders, a singer with his support. But producer Bradley Cook worked to integrate everyone's ideas and fully harness the abilities of one of rock's most soulful crews into something seamless and new. For so long, the future of Nathaniel Rateliff & The Night Sweats seemed settled and seen—a marquee soul-rock band that always had the best time. But The Future presents something more sustainable, interesting, and indeed open—a songwriter and band growing into bigger questions and sounds, into a future that allows them to remain recognizable and compelling.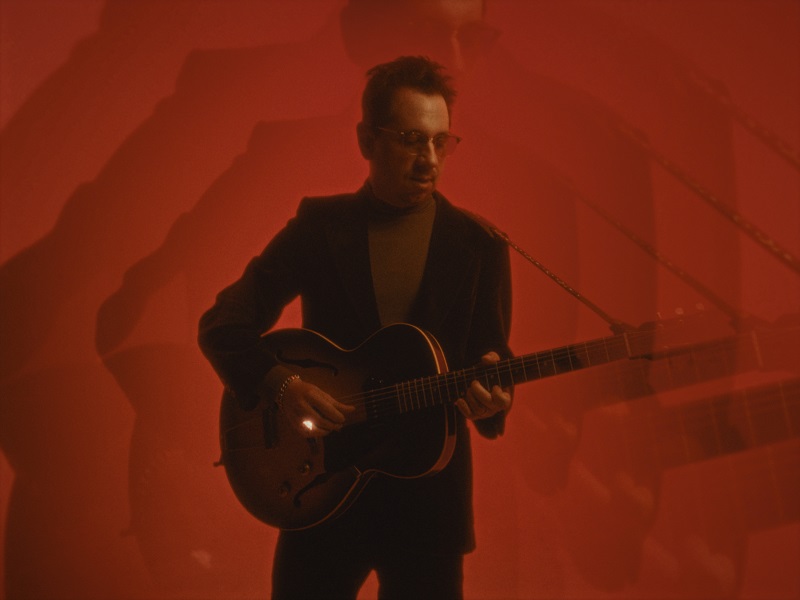 About 20 years ago, guitarist, producer and Black Pumas co-founder Adrian Quesada was driving in his home base of Austin, Texas when the 1975 balada classic "Esclavo y Amo" by Peruvian band Los Pasteles Verdes played on a local AM station. Quesada was mesmerized by the song's dark, baroque melodrama. "I swear to God, I had to pull over because I had never heard anything like it," he recalls with a laugh. "I was like, what the hell is this? Sounds like a romantic breakup on LSD. It completely, literally blew my mind. What Quesada had discovered was the sophisticated – and slightly delirious – cultural movement of balada music that blossomed throughout Latin America between the late '60s and early '70s. A refined collision of bossa nova smoothness, Beatlesque psychedelia and torrid bolero pathos, balada used art-pop instrumentation and the warmth of analogue recording to maximum effect. It employed songs about heartbreak and longing as a means to transport the listener to an opulent, cinematic fantasy world. Now, Quesada has penned a love letter to that golden era through Boleros Psicodélicos, a stunning album that lovingly recreates the specificity of the balada sound, adding a stellar list of guest vocalists, including Gaby Moreno, Natalia Clavier, Gabriel Garzón-Montano and former Calle 13 singer iLe, as well as intriguing contemporary touches and just a hint of irony. Psychedelic boleros are just one of the many genres that Quesada has touched on during an incredibly prolific career. He has collaborated with the likes of Prince, Los Lobos and Wu-Tang Clan's GZA, and has been a member of such eclectic bands as Grupo Fantasma, Brownout and Ocote Soul Sounds. Black Pumas, the duo he formed in 2018 with singer/songwriter Eric Burton, has been nominated for six GRAMMYs and performed during the inauguration festivities of President Joe Biden in 2021.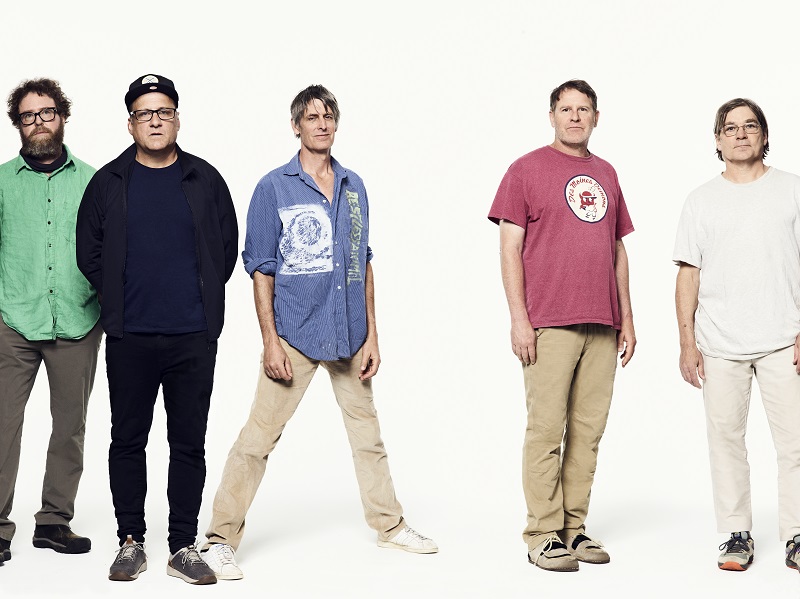 Pavement are Mark Ibold, Scott "Spiral Stairs" Kannberg, Stephen Malkmus, Bob Nastanovich and Steve West. Among the most beloved acts to come out of the American underground in the 1990's, the band released five era-defining albums – Slanted And Enchanted (1992), Crooked Rain, Crooked Rain (1994), Wowee Zowee (1995), Brighten The Corners (1997) and Terror Twilight (1999) – before disbanding in 1999. The band reunited this year for its first shows in more than a decade, including a headline set at Primavera Sound. This fall they will tour throughout the US, EU, UK, and Japan. Pavement's 2010 reunion saw them play four sold out shows in Central Park and top the bills of festivals worldwide including Coachella, Primavera Sound, and Pitchfork.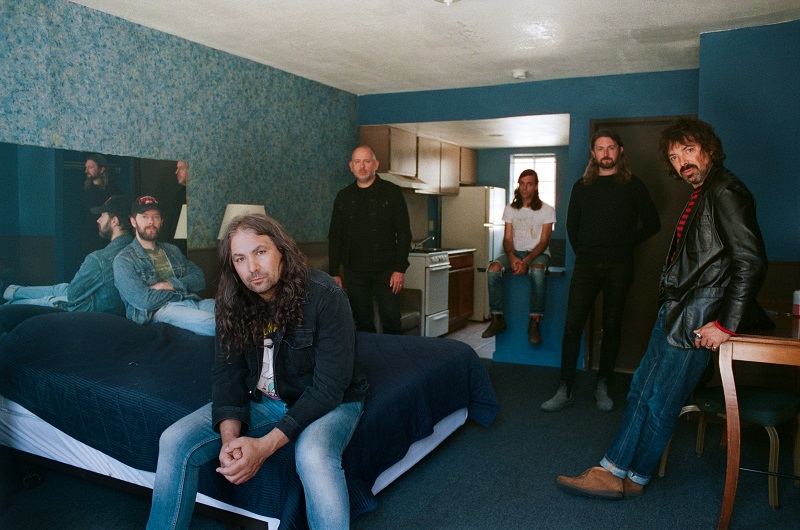 The War on Drugs have steadily emerged as one of this century's great rock and roll synthesists, removing the gaps between the underground and the mainstream, between the obtuse and the anthemic, making records that wrestle a fractured past into a unified and engrossing present. Led by Adam Granduciel, The New Yorker called them "the best American 'rock' band of this decade" in support of their album A Deeper Understanding, for which they won the 2018 Grammy for Best Rock Album and were nominated for a BRIT Award for International Group of the Year. 2020 saw the release of LIVE DRUGS, featuring live interpretations of songs throughout their career, including off their 2014 breakthrough Lost In The Dream. Co-produced by Granduciel and Shawn Everett, their fifth studio album, I Don't Live Here Anymore, "chips away some of their hazier edges in favor of sharper melodies, broadening the borders of the meticulous yet joyously simple sound [Granduciel] has perfected" (Pitchfork, Best New Music). It landed on numerous 2021 best albums of the year lists and garnered a second BRIT Award nomination. The band headlined Madison Square Garden in support of its release.
Spoon's tenth album, Lucifer on the Sofa, is the band's purest rock 'n roll record to date. Texas-made, it is the first set of songs that the quintet has put to tape in its hometown of Austin in more than a decade. Written and recorded over the last two years – both in and out of lockdown – these songs mark a shift toward something louder, wilder, and more full-color.
Lucifer on the Sofa bottles the physical thrill of a band tearing up a packed room. It's an album of intensity and intimacy, where the music's harshest edges feel as vivid as the directions quietly murmured into the mic on the first-take. According to frontman Britt Daniel, "It's the sound of classic rock as written by a guy who never did get Eric Clapton." In fall of 2019, Daniel moved back to Austin from Los Angeles. A month later, guitarist/keyboardist Alex Fischel followed him with a car full of gear. The move to Texas added up for a lot of reasons: Daniel was born and grew up there, and his family never left. Drummer Jim Eno has his Public Hi-Fi studio in Austin, which allowed the band the luxury of recording at whatever pace they liked. The return felt less like a homecoming than a jolt to the system. Here was an opportunity to write amidst the creative lawlessness that inspired Daniel to make music in the first place — a city where everything from outlaw country to psychedelic punk have long co-mingled at honky tonks, house shows and backyard barbecues. "We wanted to make a record where we could experience and draw from a scene," says Daniel. "Where Alex and I could write all day, then go out and see Dale Watson at the Continental, then come back home and write some more." Halfway through the recording process, the pandemic hit. The studio shut down, but Daniel continued writing. When the band reconvened, Daniel had a new batch of songs and a fresh sense of momentum. "It's certainly something we didn't take for granted, that feeling of being in a room with each other. That moment was a once in a lifetime kind of feeling." Lucifer on the Sofa is the sound of that moment, a record of defiant optimism, the sound of a band cracking things open and letting them spill out onstage.
Want to be part of our audience? We will post information on how to get free passes as we get a week out from each date. Follow us on Facebook and Twitter for notice of postings. The broadcast episodes will air during our upcoming Season 48, which premieres October 1 on PBS.
Please look for safety updates regarding entry to Austin City Limits tapings. Austin PBS will continue to monitor local COVID-19 trends and will meet or exceed protocols mandated by local governments.