Austin City Limits returns to Nashville for a special broadcast featuring performance highlights from the 20th Annual Americana Honors. For two decades, the annual celebration of roots music has honored the best and brightest musicians in Americana music while showcasing one-of-a-kind performances and collaborations. The program is filled with musical highlights from many of the event's award-winners and honorees, among them (in order of appearance): Fisk Jubilee Singers with Leon Timbo, Sarah Jarosz, Aoife O'Donovan & Joe Henry, Allison Russell, The Highwomen, featuring Brandi Carlile, Natalie Hemby, Maren Morris, Amanda Shires with Yola, Jason Isbell, Valerie June & Carla Thomas, Charley Crockett, Amythyst Kiah, Buddy Miller, Brandi Carlile & The Mavericks. The hourlong special premieres Saturday, April 2 at 7pm CT/8pm ET on PBS and varies by market (check local listings for times). Check PBS listings for local airtimes. The special will be available to music fans everywhere to stream online beginning Sunday, April 3 @10am ET at pbs.org/austincitylimits. Viewers can visit acltv.com for news regarding upcoming Season 48 tapings, episode schedules and select live stream updates.
Recorded live at Nashville's historic Ryman Auditorium in 2021, The Americana Music Association's 20th Annual Americana Honors & Awards ceremony is a celebration of the confluence of roots, blues, soul, folk and country music. For the tenth year, the producers of Austin City Limits, in conjunction with producers Martin Fischer, Michelle Aquilato, and Jed Hilly for the Americana Music Association, proudly deliver a special ACL Presents.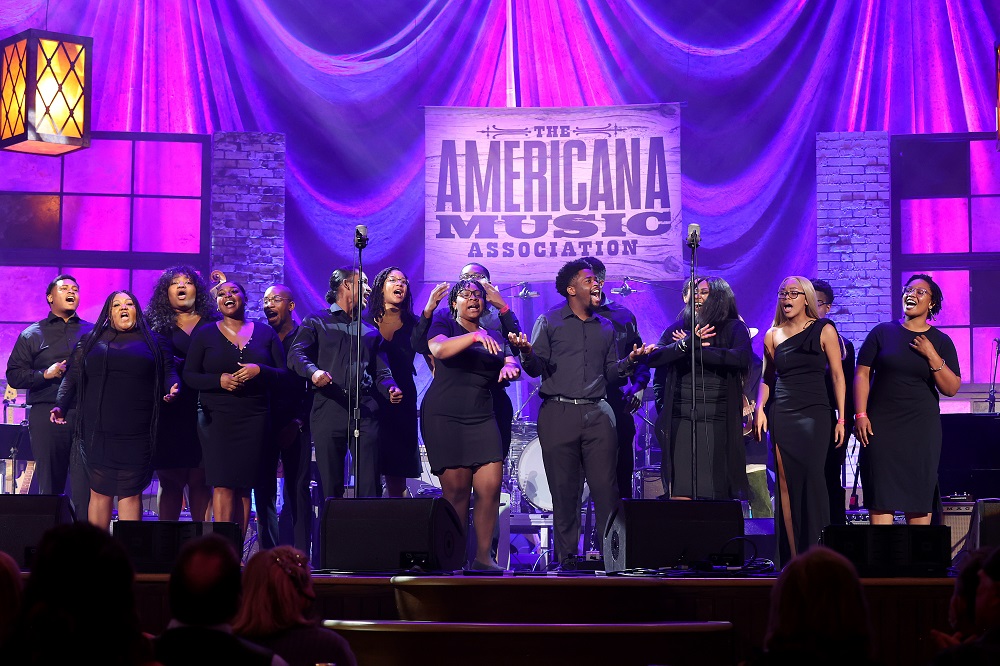 Lifetime Achievement Award honorees Fisk Jubilee Singers, the award-winning choir formed at Nashville's HBCU Fisk University, open the hour and raise the Ryman roof with the stirring spiritual "I Believe" joined by gospel great Leon Timbo. Americana's Artist of the Year Brandi Carlile delivers a gorgeous solo performance of her 2022 triple Grammy-nominated song "Right On Time" and also performs with her bandmates Maren Morris, Natalie Hemby and Amanda Shires in country supergroup the Highwomen, joined by greats Yola and Jason Isbell for the occasion. Multiple Americana Album of the Year nominees showcase highlights: Americana stalwart Sarah Jarosz performs "I'll Be Gone," a gem from her celebrated World on the Ground, joined by John Leventhal; Valerie June performs her Song of the Year-nominated "Call Me A Fool" from her The Moon And Stars: Prescriptions for Dreamers, joined by Stax great and Lifetime Achievement honoree Carla Thomas; and one of the genre's top stars, Jason Isbell, is joined by wife and collaborator Amanda Shires for "Letting You Go," a poignant song written for their young daughter from his acclaimed Reunions.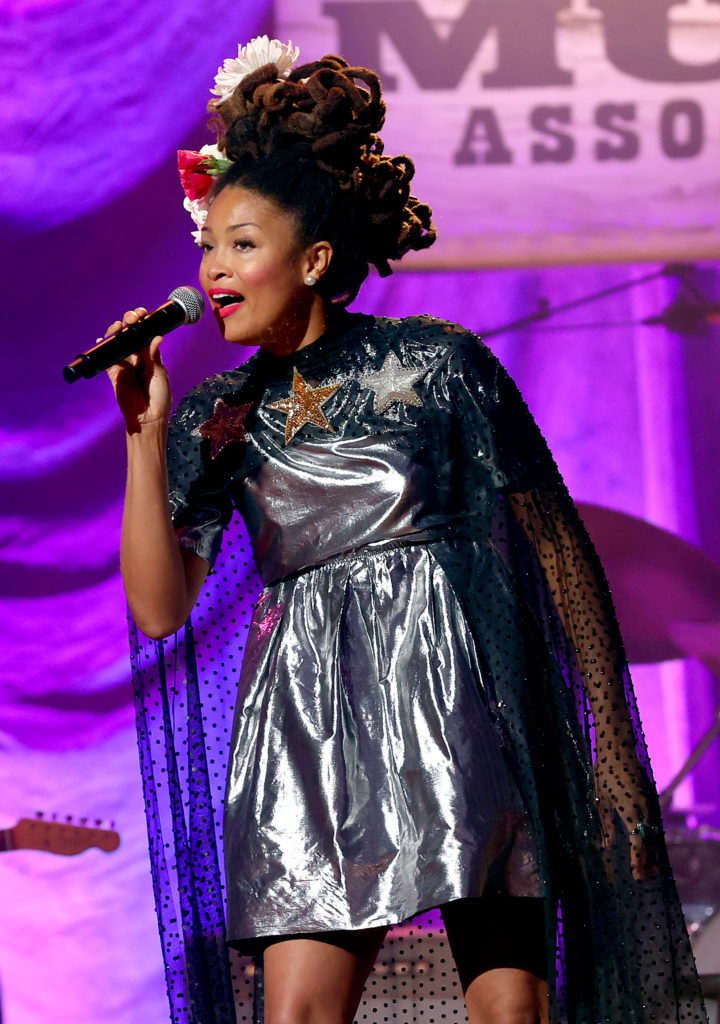 The award's Emerging Artist honorees take the stage to showcase their talents: the year's Emerging Artist Award-winner and "the pride of San Benito, Texas," Charley Crockett, makes a sparkling debut with his singular brand of Gulf & Western music, performing the two-stepping "Are We Lonesome Yet." Fellow nominee, genre-bending artist Allison Russell, delivers her 2022 double Grammy-nominated "Nightflyer," a soulful number from her critically-acclaimed solo record Outside Child, also a 2022 Grammy nominee for Best Americana Album. Breakout singer-songwriter Amythyst Kiah showcases her bonafides with a powerhouse "Fancy Drones (Fracture Me)," forecasting the future of the genre.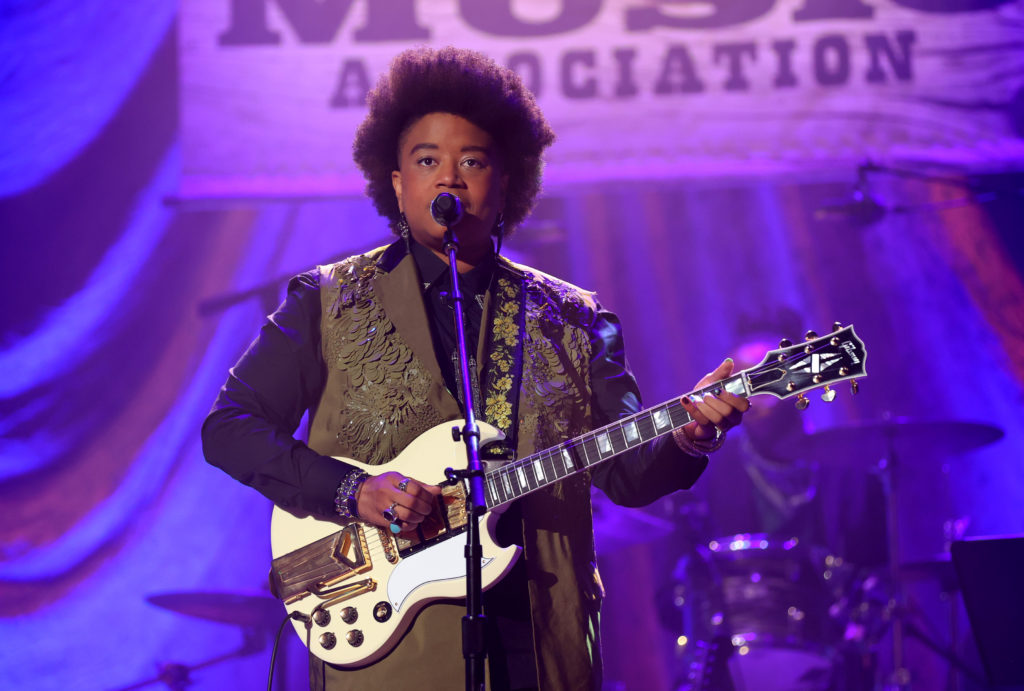 The special pays tribute to a pair of Americana greats we lost in 2021: Country-folk legend Nanci Griffith, a trailblazer in the genre, is saluted with a gorgeous reading of her "Gulf Coast Highway," performed by Aoife O'Donovan and Joe Henry; country great Tom T. Hall is honored by famed musician Buddy Miller, who performs a memorable rendition of Hall's classic "That's How I Got to Memphis."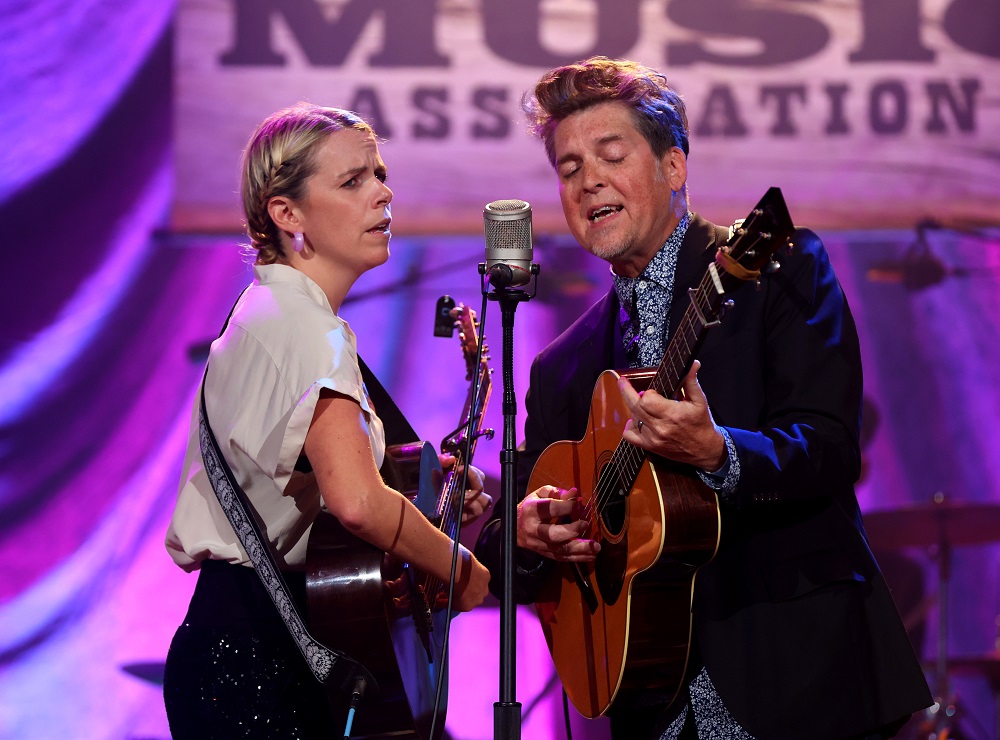 The show closes with the eclectic rock-country-Latin band the Mavericks, recipients of the Lifetime Achievement Trailblazer Award, celebrating the diversity of the genre with "La Sitiera," from their acclaimed Spanish-language album En Español.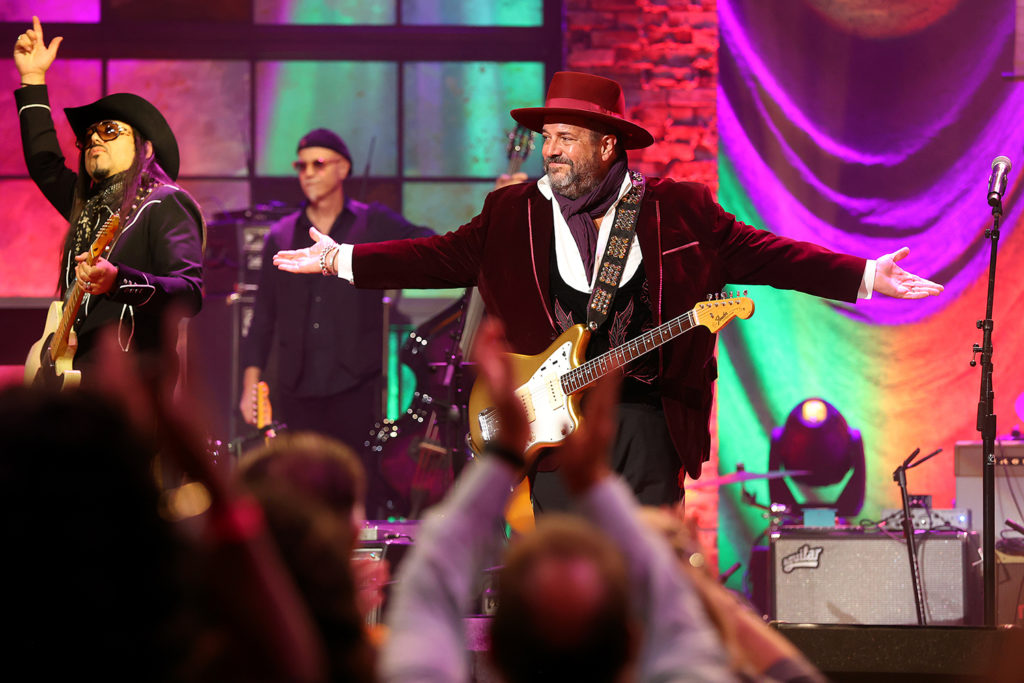 Broadcast setlist:
Fisk Jubilee Singers ft. Leon Timbo "I Believe"
Sarah Jarosz ft. John Leventhal "I'll Be Gone"
Aiofe O'Donovan & Joe Henry "Gulf Coast Highway"
Allison Russell "Nightflyer"
The Highwomen (Brandi Carlile, Maren Morris, Amanda Shires, Natalie Hemby) ft. Yola & Jason Isbell
Jason Isbell ft. Amanda Shires "Letting You Go"
Valerie June ft. Carla Thomas "Call Me A Fool"
Charley Crockett "Are We Lonesome Yet"
Amythyst Kiah "Fancy Drones (Fracture Me)"
Buddy Miller "That's How I Got to Memphis"
Brandi Carlile "Right on Time"
The Mavericks "La Sitiera"
About AMERICANAFEST:
The 22nd annual AMERICANAFEST will take place September 13-17, 2022 in Nashville, Tenn., once again bringing together music industry professionals and fans alike for five days of discovery, insight and connections. Declared a "veritable juggernaut" by American Songwriter, AMERICANAFEST showcases hundreds of artists and bands throughout many notable venues in Nashville, TN. The destination event also features a first-rate industry conference, bringing together the top tier of the music business to discuss current industry topics and issues. Musical festivities are kicked off by the critically acclaimed Americana Honors & Awards, which celebrates luminaries and welcomes the next generation of trailblazers while offering one-of-a-kind performance pairings at Nashville's famed Ryman Auditorium. For more information, please visit www.americanamusic.org.
About the Americana Music Association:
The Americana Music Association is a professional not-for-profit trade organization whose mission is to advocate for the authentic voice of American roots music around the world. The Association produces events throughout the year; including AMERICANAFEST and the critically acclaimed Americana Honors & Awards program. The Americana Music Association receives enormous support from the Tennessee Department of Tourism, Nashville Convention & Visitors Corp, ASCAP, BMI, SESAC.
About ACL Presents:
ACL Presents is music programming created by, or in association with, Austin PBS, the producers of Austin City Limits (ACL). ACL Presents programming includes television specials, live events, web series and recorded music presentations and is made in the spirit and standards of the legendary PBS series Austin City Limits, the longest-running live music series in television history. ACL Presents collaborations have included: Hardly Strictly Bluegrass with KQED and Americana Music Festival with Nashville Public Television (NPT).