It goes without saying that an ACL Hall of Fame taping is something special. The combination of ACL greats being saluted by their peers and fans always makes for an emotional, exciting evening. For our eighth HOF show, we were privileged to honor Austin music icon Joe Ely and superstar singer/songwriter Sheryl Crow. This year's Hall of Fame, honoring a pair of inductees, featured a deeper dive into each artist's work, highlighted by extended tributes, allowing the guest performers to share personal stories about their connection for a very special night.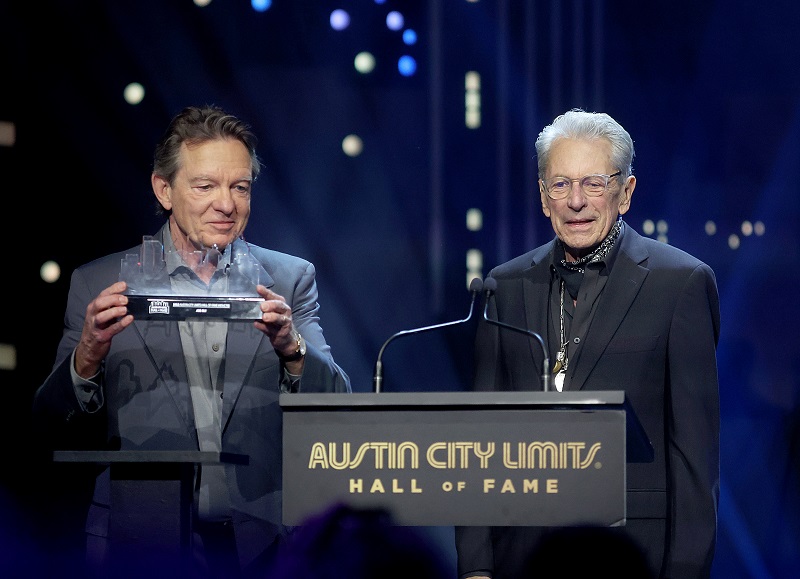 Following introductions from Austin PBS CEO Luis Patiño and Austin City Limits executive producer Terry Lickona, who introduced perennial bandleader Lloyd Maines and the ACL All-Stars house band, renowned Texas author Lawrence Wright arrived to induct hometown hero Joe Ely. "The driving beat of a Joe Ely anthem tells us right away where he's coming from," Wright noted. "He's a honky-tonk poet, an outlaw country minstrel, a corrido balladeer, a rocker with a broken heart, all these traditions experienced, captured, and transformed into his own distinctive style. The traditions that shaped Joe have been shaped by him in turn. He absorbed the legends and became the legend, and because of his gifts to our culture, the emptiness is filled with understanding, with connection, with meaning." Ely accepted his award graciously, encouraging the show to get back to the music, which roared to life at the piano bench of ACL Hall of Famer Marcia Ball. The Austin legend recalled with obvious pleasure how she was introduced to Ely's music in the seventies, watching the Amarillo native move from Lubbock expatriate to Texas rock star. That led immediately into a joyous take on Ely's rip-roaring piano tribute "Fingernails," because what other song should be in Ball's capable hands?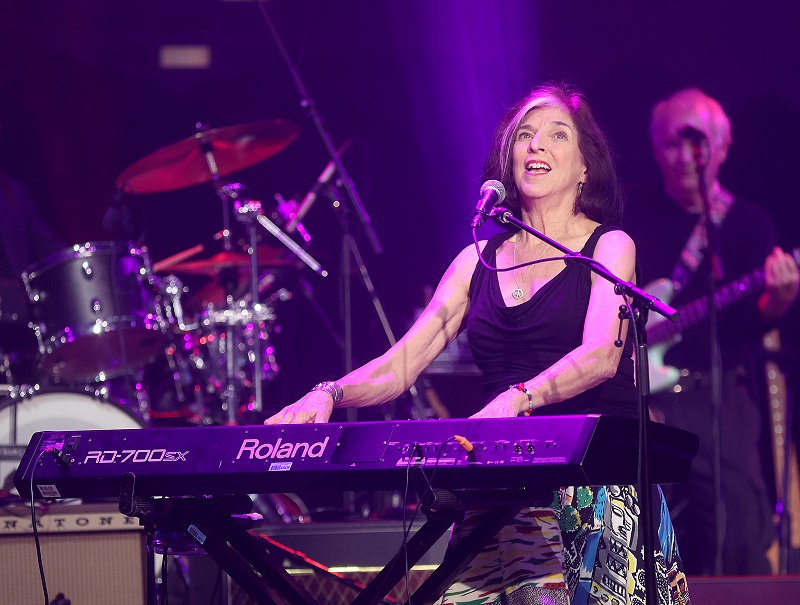 While the audio crew struck Ball's piano, Lloyd Maines came to the front of the stage to introduce the ACL All-Stars: ace players David Grissom, Chris Gage, Bill Whitbeck and Tom Van Schaik, plus special guests Jimmy Pettit and Davis McLarty, both mainstays (along with Grissom) of Ely's band in the 80s and 90s. Country great Rodney Crowell took the stage next to sing Ely's rockabilly anthem "Cool Rockin' Loretta," including an improvised testimony in the midsection paying tribute to "cool rockin' Joe Ely." Then it was time to hear from the man himself, who returned to the stage, guitar in hand, turning in a spirited performance of his classic tune "All Just to Get to You" to loud applause.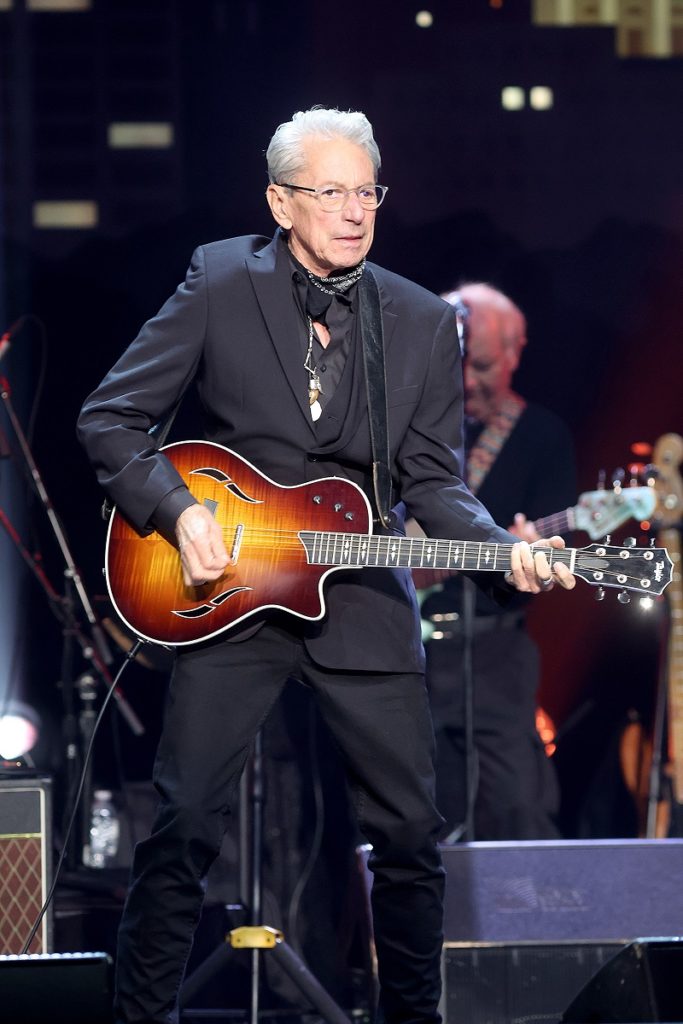 The only way to follow that was for Ely to be joined by his decades-long pals and peers Butch Hancock and Jimmie Dale Gilmore – AKA the Flatlanders. Sitting in a row on stools, the trio jumped into a rollicking "I Had My Hopes Up High," not only the first song on Ely's 1977 debut album, but also the song that kicks off Ely's debut ACL episode in 1980. "This is one of the most beautiful West Texas songs you'll ever hear," remarked Hancock, as Gilmore led them into Ely's extraordinary ballad "Because of the Wind." As another pair of mics were set up, Gilmore talked about what music means to humanity, and specifically to his old friend Joe. "One thing all of us had in our homes was Woody Guthrie," he said, as Ball and Crowell returned for a round robin, Western swing-flavored take on the great American troubadour's "Goin' Down That Old Dusty Road," a staple of Ely's sets for many years. Leave it to Ely, at his own tribute, to insist on paying tribute to his own primary influence. "Thank you, Austin City Limits!" said Gilmore, as the crowd cheered and the Flatlanders took a grateful bow.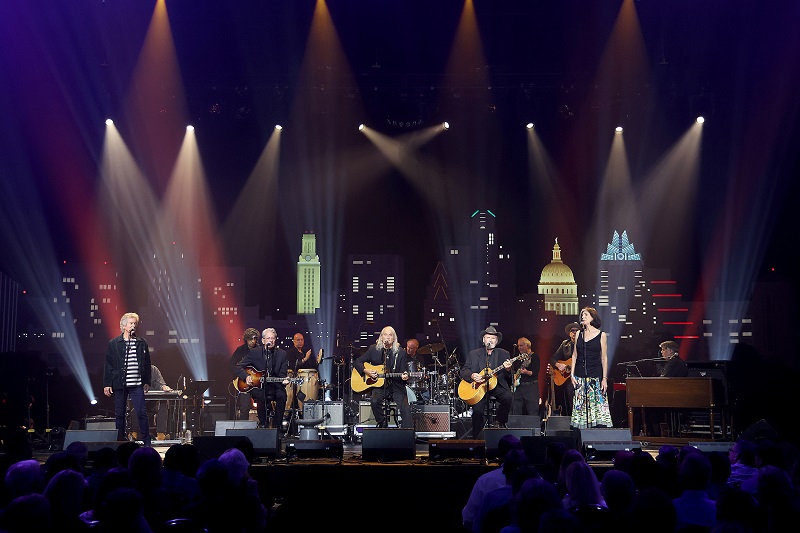 While the crew reset the stage for the next segment, the audience was treated to a pair of videos from the ACL archive, both featuring the late, great Loretta Lynn, in tribute to her passing earlier this month. Brandi Carlile took the stage to induct her friend Sheryl Crow. "She's so charming and humble you almost forget that she's Sheryl fucking Crow," Carlile said about her mentor. "But we must never forget. When it comes to empowerment, Sheryl has always been on the right side of history." A clearly moved Crow thanked Brandi and ACL, noting how many of her heroes performed on the show and how much it's meant to her. Then her pal Jason Isbell took the stage, mentioning how Crow became the rock star she is while remaining a normal person – a rarity in this business. Joined by Crow's longtime guitarist Peter Stroud, Isbell and the All-Stars then laid down a devastating version of Crow's masterfully crafted ballad "Run Baby Run."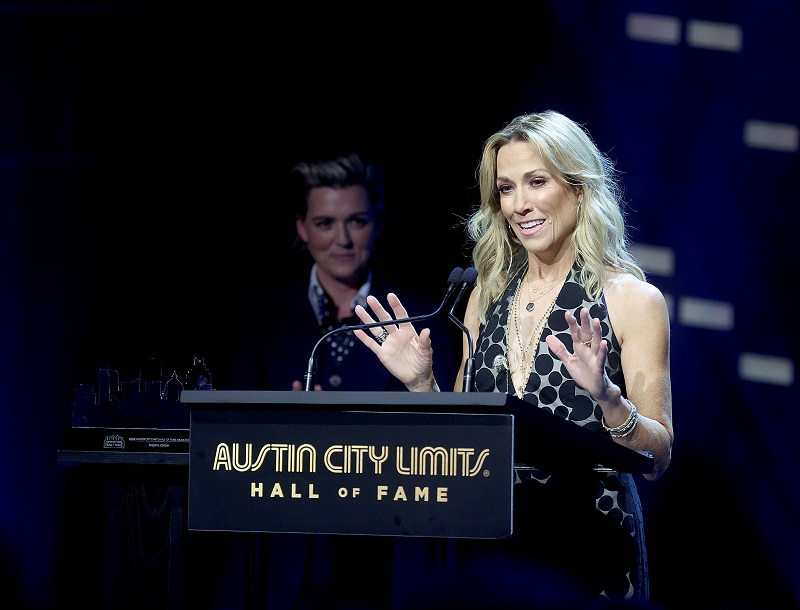 The show then welcomed a very special guest: breakout country singer Brittney Spencer. She recounted first encountering Crow at her day job in a coffee shop, which became the root of a continuing friendship. It was also the spark that led to Spencer appearing on our stage to pay tribute to her hero with a soulful take on Crow's soulful rocker "My Favorite Mistake." Singer/songwriter Jess Wolfe from Lucius arrived to "literally sing the praises" of her friend. With Wolfe's Lucius partner Holly Laessig sidelined by illness, Crow herself took Laessig's place for a lovely version of her hit "Strong Enough" with Wolfe. The duo quit the stage to make way for the return of Carlile, who thrilled in getting to sing "the most fun Sheryl Crow song," i.e. the Crow staple "If It Makes You Happy," a tune perfect for Carlile's lonesome wail. She didn't leave, however, welcoming the inductee back onstage to duet on the massive hit and fan favorite "Every Day is a Winding Road." The pair's obvious joy in singing together translated to both the band and the audience, leading to a delightfully fun performance that earned enthusiastic applause.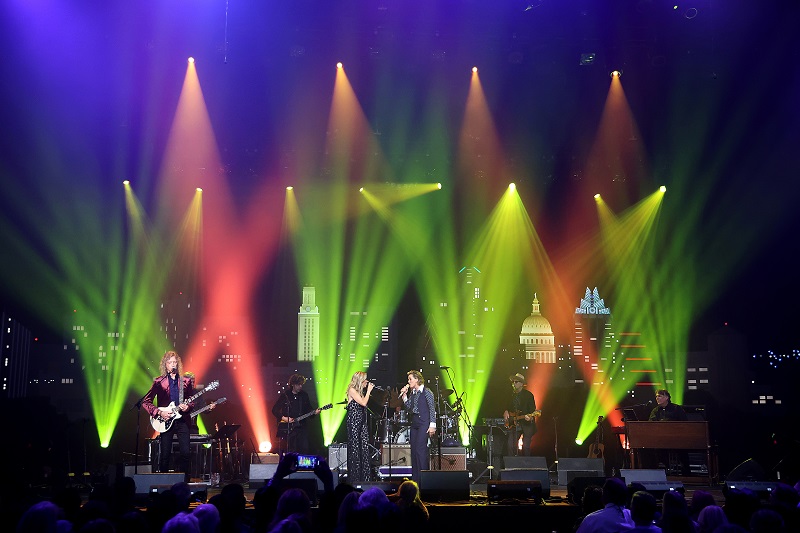 With a Wurlitzer piano arriving onstage, Crow, Carlile, Isbell, Spencer and Wolfe returned for the grand finale. "It's a huge honor to share a stage with Joe Ely," Crow said, also praising the ACL All-Stars and her friends. With Carlile, Spencer and Wolfe acting as a gospel chorus and Isbell contributing guitar solos, Crow passionately sang "I Shall Believe," turning the brokenhearted ballad into a rousing optimistic anthem. "Thank you, Terry Lickona! Thank you, Austin City Limits! I love you so much!" The audience gave that love back to her with huge applause. And it was over – a fantastic Hall of Fame show that we can't wait for you to see when it airs January 7, 2023 as part of our Season 48 on your local PBS station.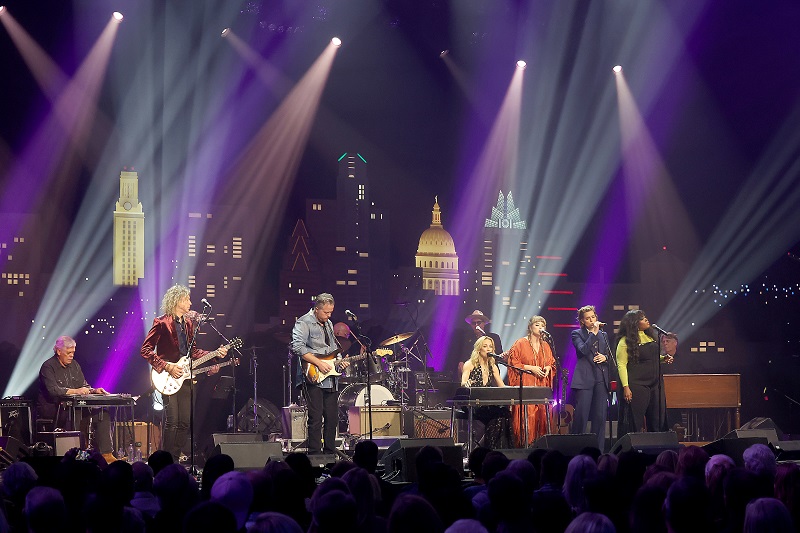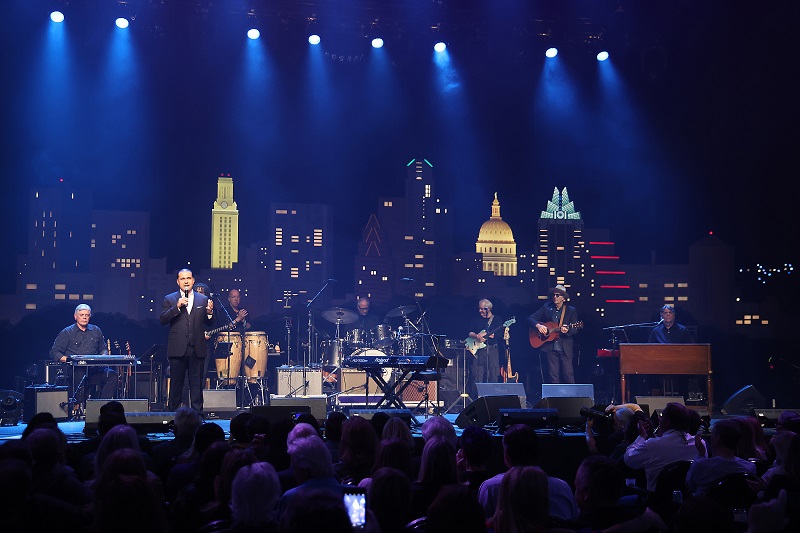 Austin City Limits 8th Annual Hall of Fame induction ceremony, honoring Joe Ely and Sheryl Crow, Oct. 27, 2022. Photos courtesy Austin City Limits.