Austin City Limits is proud to announce a stellar slate of fall tapings to complete our Season 49, featuring multiple Grammy-winning icons and Rock & Roll Hall of Fame legends. On September 24, recent Rock Hall inductees Pat Benatar and Neil Giraldo make their ACL debut performing rock gems and highlights from across their near five-decade career. We're thrilled to welcome a pair of ACL Fest headliners and a highly-anticipated act featured on our namesake festival this October: we present country breakout Brittney Spencer on October 5 in her ACL debut; October 6 brings the first-ever appearance of superstar Alanis Morissette; and on October 12 we're thrilled to welcome beloved rock giants Foo Fighters back to rock the ACL stage. And finally, on October 15, on the heels of a trio of 2023 Grammy wins, we welcome back an ACL Hall of Fame icon, the legendary Bonnie Raitt, for her first headlining appearance in over a decade, to showcase her triple Grammy-winning album Just Like That… Raitt will also be joined by a special guest, Nashville-based singer-songwriter and guitar virtuoso Sunny War.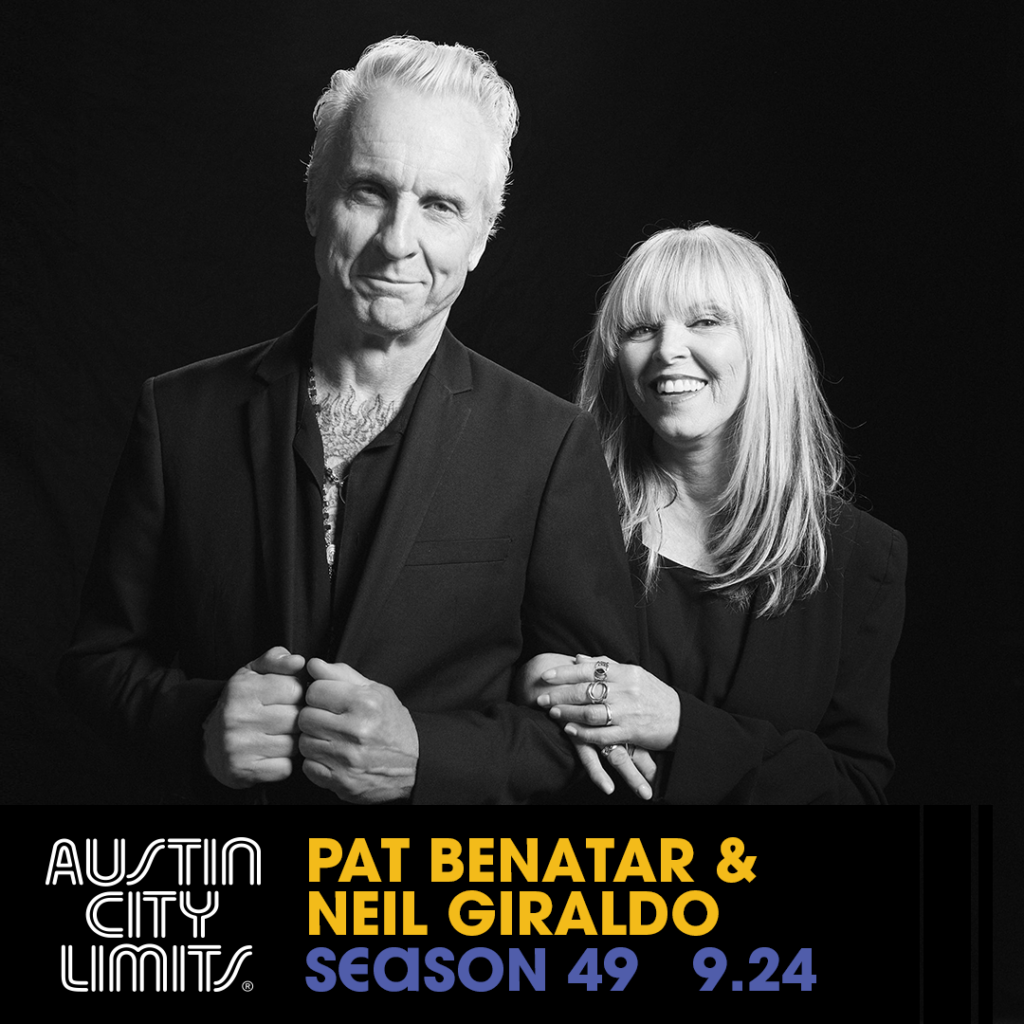 In a pop culture world defined by its perpetual changes, the partnership of singer songwriter Pat Benatar and producer-musician Neil Giraldo has been a potent, steadfast union that has soared to the top of the charts and into fans' hearts on their own terms. Her staggering vocals and take-no-prisoners attitude, along with his trailblazing artistry as a guitarist, producer and songwriter, forged the undeniable chemistry and unique sound that created eternal rock hits including "We Belong," "Invincible," "Love Is A Battlefield," "Promises In The Dark," "We Live For Love," "Heartbreaker" and "Hell Is For Children." Their stunning achievements are a testament to their vision. Together, Benatar and Giraldo have created two multi-platinum, five platinum and three gold albums, as well as 19 Top 40 hits. They have sold over 36 million records worldwide and have won an unprecedented four consecutive GRAMMY® awards. They have also been feted with three American Music Awards, a People's Choice Award, a 2008 induction into the Long Island Music Hall of Fame, and capped off 2022 with a Rock & Roll Hall of Fame induction.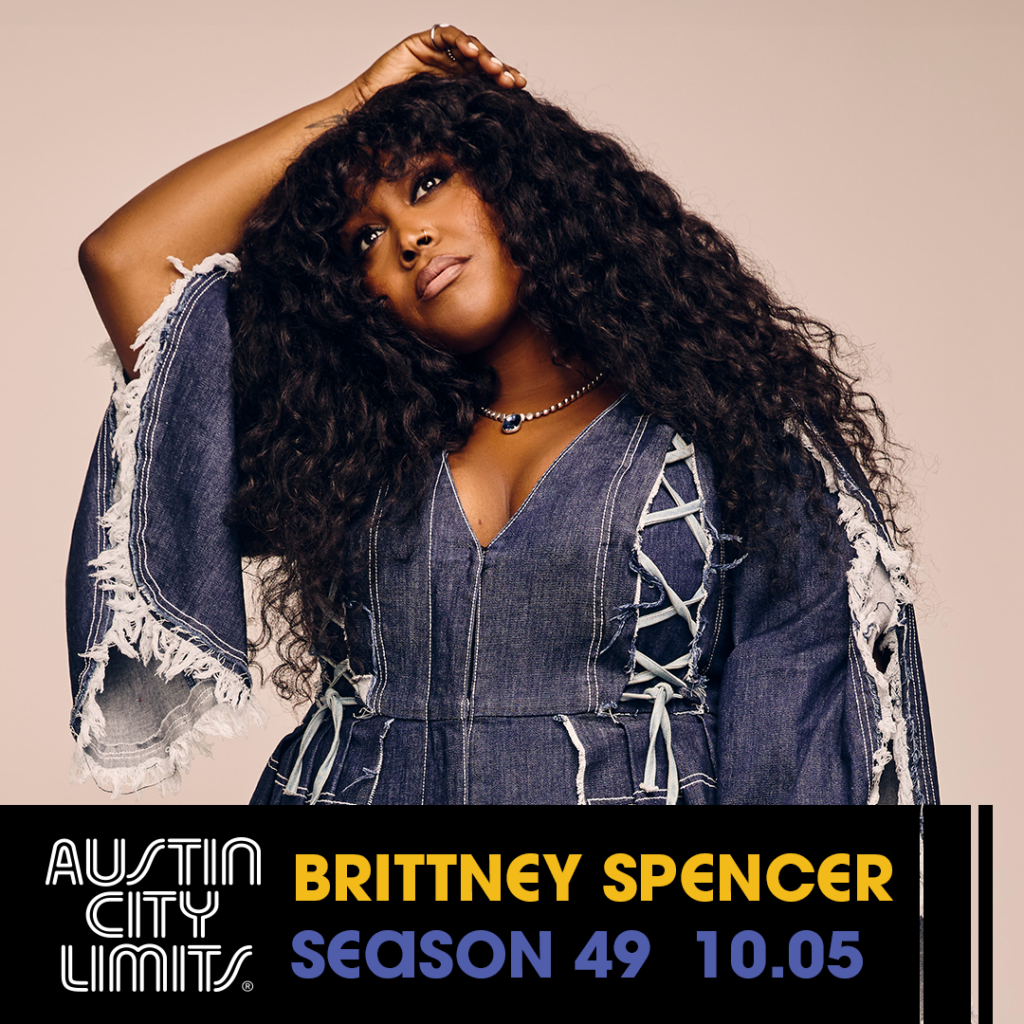 Recently named one of Rolling Stone's "Future 25," and the only country artist to make the list, Brittney Spencer is known for her free spirit and standout ability to mold life, truth, and wild imagination into songs. "Her unerring honesty and empathy are a big part of what makes her music so appealing," raves Rolling Stone. With her debut album forthcoming from Elektra Records, the Baltimore native has earned praise from The New York Times and Vanity Fair to name a few, and she's appeared on CBS Mornings with Anthony Mason, as well as performed on NBC's Today Show, The Late Show (After Dark), the CMA Awards, ACM Awards and more. Spencer was featured as part of Victoria's Secret Global "UNDEFINABLE" campaign, and she appeared in Amazon's "For Love & Country" Documentary. Deemed a "one to watch" by PEOPLE Magazine, Spencer has shared stages with Jason Isbell, The Highwomen, Willie Nelson, Reba McEntire, Bobby Weir, and Maren Morris to name a few. She's also performed the National Anthem at The 148th Kentucky Derby, the Preakness in 2022 alongside Megan Thee Stallion and Lauryn Hill, and the 2023 NFL Draft. As an outspoken advocate for her community and the planet, Brittney is an active supporter of many causes, including Habitat for Humanity, the Women's March, CARE, and more. Spencer first-appeared on the ACL stage in 2022, at the 8th Annual ACL Hall of Fame Celebration, performing a sparkling rendition of Sheryl Crow's "My Favorite Mistake," to salute the music great's ACL Hall of Fame induction. We're thrilled to welcome her back for her headlining debut.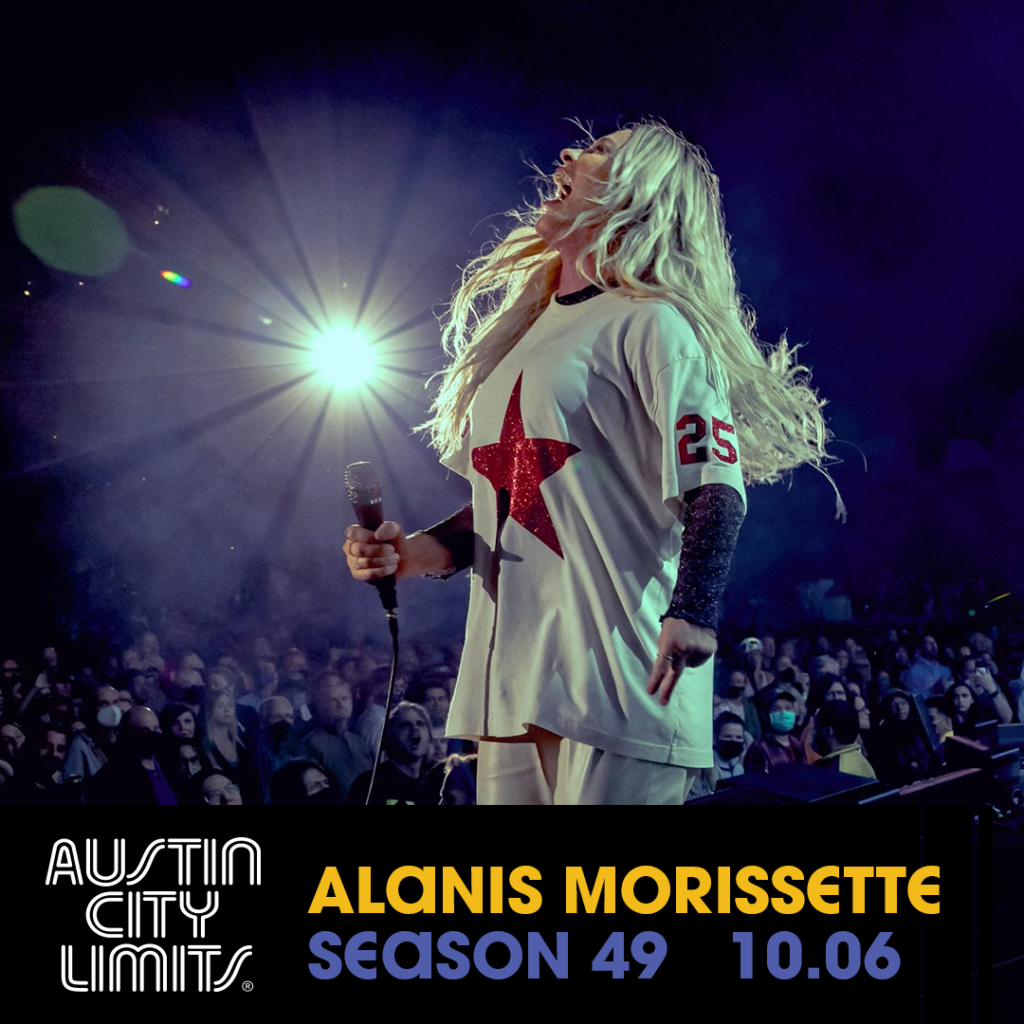 Since 1995, Alanis Morissette has been one of the most influential singer-songwriter-musicians in contemporary music. Her deeply expressive music and performances have earned vast critical praise and seven Grammy awards. Morissette's landmark 1995 debut, Jagged Little Pill was followed by nine more eclectic and acclaimed albums. She has contributed musically to theatrical releases and has acted on the big and small screen. Outside of entertainment, she is an avid supporter of female empowerment, as well as spiritual, psychological and physical wellness. In 2001, Alanis was awarded the Global Tolerance Award by the Friends of the United Nations for her contributions to promoting tolerance through the arts. In 2016, Alanis launched Conversation with Alanis Morissette, a monthly podcast that features conversations with a variety of revered authors, doctors, educators, and therapists, covering a wide range of psychosocial topics extending from spirituality to developmentalism to art. On December 5, 2019, "JAGGED LITTLE PILL" the musical made its Broadway debut at the Broadhurst Theatre in New York City. The show was nominated for fifteen Tony Awards and won two Tony Awards at the 2021 ceremony. In July of 2020, Alanis released her ninth studio album, Such Pretty Forks In The Road, to rave reviews. In August of 2021, Alanis kicked off her sold out world tour celebrating 25 years of Jagged Little Pill. The tour became the #1 female-fronted tour and also one of the Top Worldwide Tours of 2021. Alanis also stars in the Fox sitcom, "The Great North," which just wrapped its third season, and has been picked up for a fourth season. Most recently, Alanis was inducted into the Canadian Songwriters Hall of Fame.
Since the 1995 release of their self-titled first album, no other band has carried the torch for rock & roll like Foo Fighters. Throughout the steady ascent to their indisputable status as the last great American rock band, they've raised stadiums, arenas and festival fields of voices in song with anthems like "This Is A Call," "Everlong," "Monkey Wrench," "My Hero," "Learn To Fly," "All My Life," "Times Like These," "Best Of You," "The Pretender," "Walk," "These Days," "The Sky Is A Neighborhood," "Shame Shame" and more. Foo Fighters' 15-GRAMMY-Award-winning catalogue includes The Colour and the Shape, There Is Nothing Left To Lose, One By One, In Your Honor, Echoes, Silence, Patience and Grace, Wasting Light, Sonic Highways, Concrete and Gold and Medicine at Midnight. Following a year of staggering losses, personal introspection and bittersweet remembrances, the Rock & Roll Hall of Famers returned triumphantly with But Here We Are, released June 2, 2023 on Roswell Records/RCA Records. A brutally honest and emotionally raw response to everything Foo Fighters have endured in recent years, But Here We Are is a testament to the healing powers of music, friendship and family. Courageous, damaged, unflinchingly authentic and "driven by a fresh sense of pathos and urgency" (The New York Times), But Here We Are opens with the Alternative/Rock radio #1 "Rescued," the first of 10 songs that run the emotional gamut from rage and sorrow to serenity and acceptance, and myriad points in between — including "a gruff, melodic rocker with bittersweet hooks" (Stereogum) in the form of "Under You," the "totally unexpected foray into shoegaze and dream-pop territory" (Uproxx) that is "Show Me How," the 10-minute epic "The Teacher," and more. Produced by Greg Kurstin and Foo Fighters, But Here We Are is in nearly equal measure the 11th Foo Fighters album and the first chapter of the band's new life. Sonically channelling the naiveté of Foo Fighters' 1995 debut, informed by decades of maturity and depth, But Here We Are is the sound of brothers finding refuge in the music that brought them together in the first place 28 years ago, a process that was as therapeutic as it was about a continuation of life.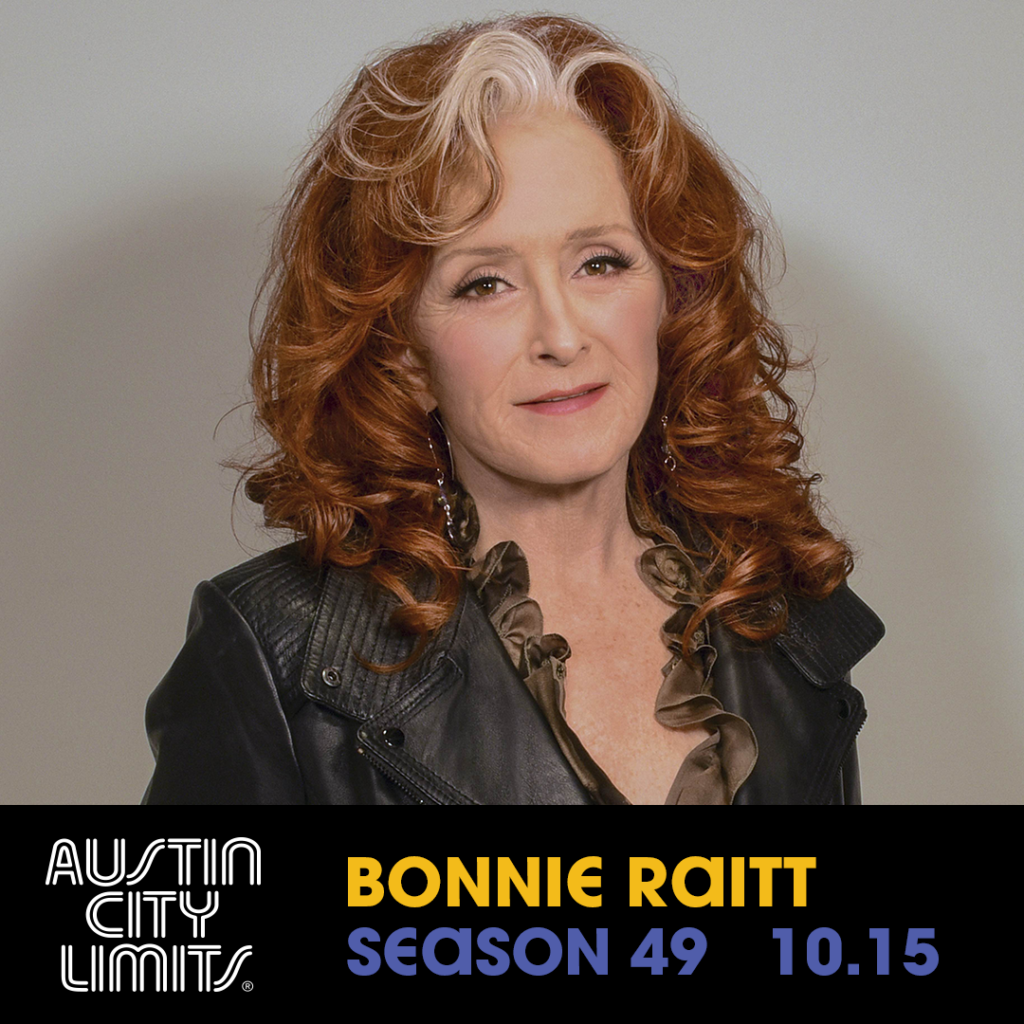 Bonnie Raitt returns for her fourth headlining appearance on the ACL stage. The American original first-appeared in Season 9 in 1984, returned in 2002 and 2012, and performed on the series' 40th anniversary special in 2014. In 2016, Raitt was inducted into the ACL Hall of Fame by Mavis Staples, with musical salutes from Willie Nelson and Taj Mahal. Raitt is a singer, songwriter, and guitarist whose unique style blends blues, R&B, rock, and pop. After 20 years as a cult favorite, she broke through to the top in the early 90s with her GRAMMY-award-winning albums, Nick of Time and Luck of the Draw, which featured hits, "Something To Talk About" and "I Can't Make You Love Me" among others. The thirteen-time GRAMMY winner was inducted into the Rock & Roll Hall of Fame in 2000 and Rolling Stone named the slide guitar ace one of the "100 Greatest Guitarists of All Time" and one of the "100 Greatest Singers of All Time."
2023 kicked off with Raitt earning three GRAMMY™ Awards at the 65th Annual ceremony; Song Of The Year and Best American Roots Song for the title track of her most recent album "Just Like That…", and Best Americana Performance for "Made Up Mind." Raitt was as well acknowledged for the Recording Academy Lifetime Achievement Award she was honored with the year prior. Raitt has been on tour for most of 2023 with stops in the U.S., Australia, the UK, Ireland, and an upcoming coast-to-coast tour of Canada. View all concert dates here. 2022 was an incredible year for Raitt with a 75-date headlining U.S. tour; the release of her critically acclaimed 21st album 'Just Like That…,' on her independent label, Redwing Records; receiving the Icon Award at the 2022 Billboard Women In Music Awards and seeing her breakthrough album, 'Nick of Time' added to the Library of Congress' National Recording Registry. 'Just Like That…' was #1 on six Billboard charts the week of release and was perched at #1 on the Americana Radio Album Chart for ten consecutive weeks. The album's first single, "Made Up Mind" remained in the top three spots on the Americana Radio Singles Chart for 17 weeks.
As known for her lifelong commitment to social activism as she is for her music, Raitt has long been involved with the environmental movement, performing concerts around oil, nuclear power, mining, water, and forest protection since the mid-'70s. She was a founding member of MUSE (Musicians United for Safe Energy), which produced the historic concerts, album, and movie NO NUKES, and continues to work on safe energy issues in addition to environmental protection, social justice, and human rights, as well as creator's rights and music education.
We're thrilled to welcome these music greats to the ACL stage. Want to be part of our audience? We will post information on how to get free passes a week in advance of the taping. Follow us on Facebook and Twitter for notice of postings. The broadcast episodes will air on PBS as part of our upcoming Season 49.