Austin City Limits is thrilled to announce the first round of tapings for Season 48, featuring a stellar slate of performers. The taping season kicks off with a pair of 2022 GRAMMY Best New Artist nominees, British singer/songwriter Arlo Parks on April 11, and acclaimed Japanese Breakfast on April 20. Newly minted Rock & Roll Hall of Famers and 2022 GRAMMY triple nominees Foo Fighters return to rock ACL for the third time on April 27, while Afro-Cuban Latin funk sensation Cimafunk brings the funk on May 3.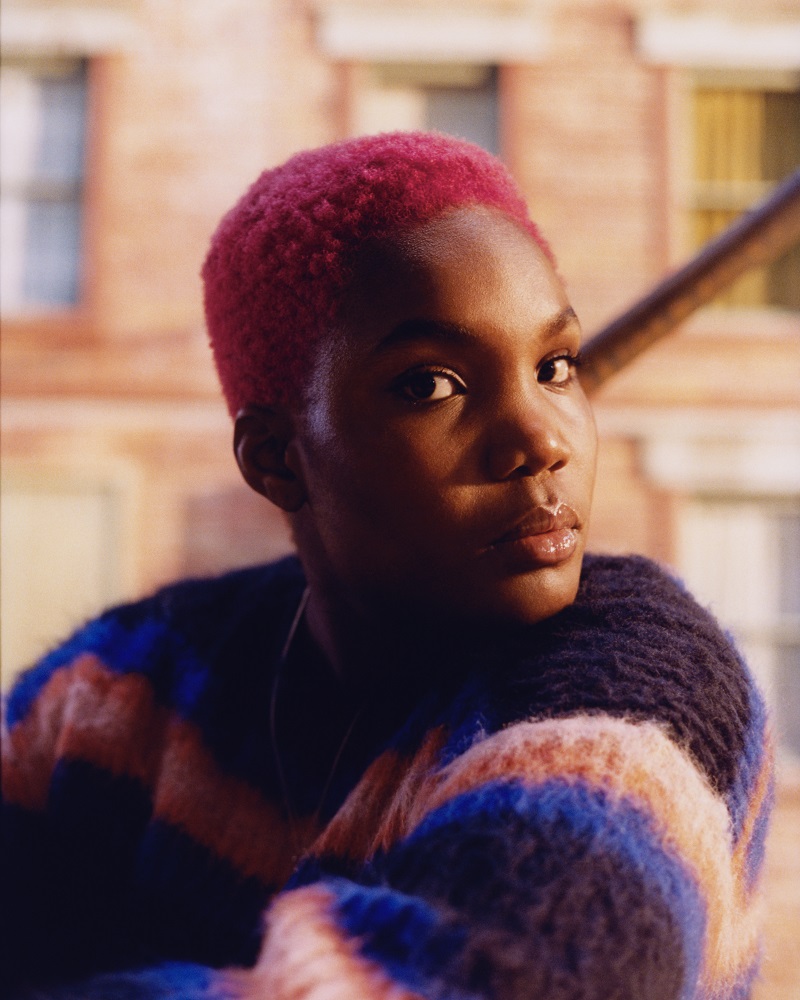 Arlo Parks had a major 2021 wherein she released her highly-praised debut album Collapsed in Sunbeams, won the BRIT Award for Best New Artist, received the Mercury Prize for album of the year, and won the BBC Introducing Artist Of The Year Award. She also scored a pair of 2022 GRAMMY nominations for Best New Artist and Best Alternative Album. Along with the towering awards, Collapsed in Sunbeams was included on almost every 'Best Albums of 2021' list and received critical acclaim from the likes of The New York Times, Rolling Stone, The FADER and many more. This year she shared a new single "Softly" and is currently on a North American tour with Clairo, which will conclude with a performance at this year's Coachella Festival. Arlo also recently announced high-profile summer stadium dates with Billie Eilish and Harry Styles. Born Anaïs Oluwatoyin Estelle Marinho, the 21-year-old from West London – who burst onto the scene with 2018's "Cola" — uses poetry as her songwriting compass, weaving vivid imagery and sensory touches throughout the stirring, honest stories that make up her already-rich body of work. In Arlo's world, words are as useful as photographs. Luscious, expressive vignettes pepper the poetic lyrics in her sweet, ruminative indie pop songs. "I was really interested in the idea of delving into a hyper-specific moment and making it feel universal, making it something that people could connect to," she says about drawing from poetry in her approach. Arlo recalls a childhood record collection that included classics from Sade, Earth Wind & Fire, and Bob Dylan and choir practice as fundamentals to her musical side. When she was 14, Arlo downloaded Garageband and started making beats to rhyme her poetry to, which over time naturally morphed into singing and the dulce soprano that sets her apart in today's music climate. In 2017, she took a chance and submitted her recordings to BBC Introducing, which led to her first interview, management and recording contract. Following performances at Glastonbury and Latitude Festivals and a pair of EPs released when she was still a teenager, Arlo released her debut album Collapsed in Sunbeams to critical raves in 2021. Her songwriting has seen her gain new fans in Billie Eilish, Florence Welch, Michelle Obama, Angel Olsen, Phoebe Bridgers, Massive Attack and renowned writer Zadie Smith, amongst many others.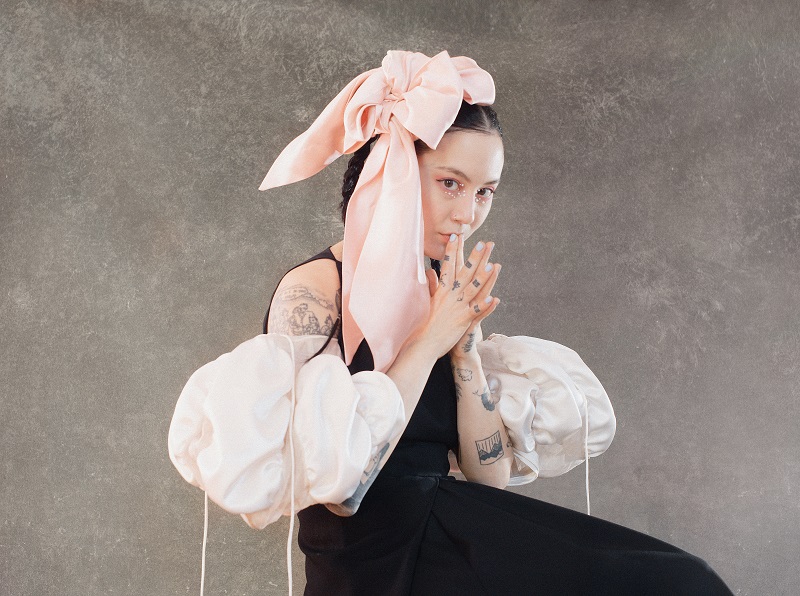 2021 was a big year for Michelle Zauner. She released Jubilee, her album with her pop-alternative band Japanese Breakfast, which quickly became one of the most praised releases of 2021, landing her two 2022 GRAMMY nominations for Best New Artist and Best Alternative Album, as well as placement on Best Of 2021 lists from Rolling Stone, People, Pitchfork, Entertainment Weekly, Billboard, NPR, Spin, Wall Street Journal and more. The album was also voted the #1 album of the year on NPR's Listeners' Poll, and its lead single "Be Sweet" was voted the #1 song of the year on Pitchfork's Readers' Poll. From the moment she began writing her new album, she knew that she wanted to call it Jubilee. After all, a jubilee is a celebration of the passage of time—a festival to usher in the hope of a new era in brilliant technicolor. Zauner's first two albums garnered acclaim for the way they grappled with anguish; Psychopomp was written as her mother underwent cancer treatment, while Soft Sounds From Another Planet took the grief she held from her mother's death and used it as a conduit to explore the cosmos. Jubilee is an album about processing life and love in the quest for happiness, and how that process sometimes requires us to step outside of ourselves. In addition to Jubilee, 2021 saw Zauner release her New York Times best-selling memoir Crying in H Mart, which she's currently adapting for the screen for MGM's Orion Pictures. Crying in H Mart is an unflinching, powerful memoir about growing up Korean American, losing her mother, and forging her own identity. The book has been on the New York Times Best Sellers' list for 30 weeks. She also released the original soundtrack to the anticipated video game Sable, which Entertainment Weekly compared to David Bowie's 1977 masterwork Low and Pitchfork said is "a streamlined glimpse into her versatility as a narrative artist." Michelle Zauner first appeared on our stage at the 2021 ACL Hall of Fame celebration to salute honorees Wilco and we're thrilled to have her return with Japanese Breakfast.
Rock & Roll Hall of Fame inductees and 2022 GRAMMY triple nominees for their much heralded Medicine at Midnight, the mighty, mighty Foo Fighters return for their third appearance on the ACL stage. Produced by Greg Kurstin and the band, and featuring "Shame Shame," "Waiting On a War" and the bludgeoning "No Son of Mine," Medicine at Midnight, Foo Fighters' 10th studio album was released in early 2021 to overwhelming acclaim: Rolling Stone hailed the album as "brighter and more optimistic than anything they've ever done," while The Wall Street Journal quite simply called it "One of Foo Fighters' best albums of this century." More recently, Medicine at Midnight earned the sextet a trio of GRAMMY nominations: Best Rock Performance for "Making A Fire," Best Rock Song for "Waiting On A War," and Best Rock Album, bringing Foo Fighters' career total nominations to 32. Foo Fighters—who celebrated their 25th anniversary in 2020—have won 12 GRAMMY Awards, including a record four wins for Best Rock Album, two Best Rock Songs and a Best Rock Performance. On February 25th Foo Fighters will make their feature film acting debut, playing themselves in the horror comedy Studio 666, filmed in the same Encino, California house in which they recorded Medicine at Midnight. Foo Fighters were fortunately able to fit in a visit to ACL in between sold out dates on their North American stadium tour, and we couldn't be more thrilled to welcome Dave Grohl, Taylor Hawkins, Nate Mendel, Chris Shiflett, Pat Smear and Rami Jaffee back to our stage.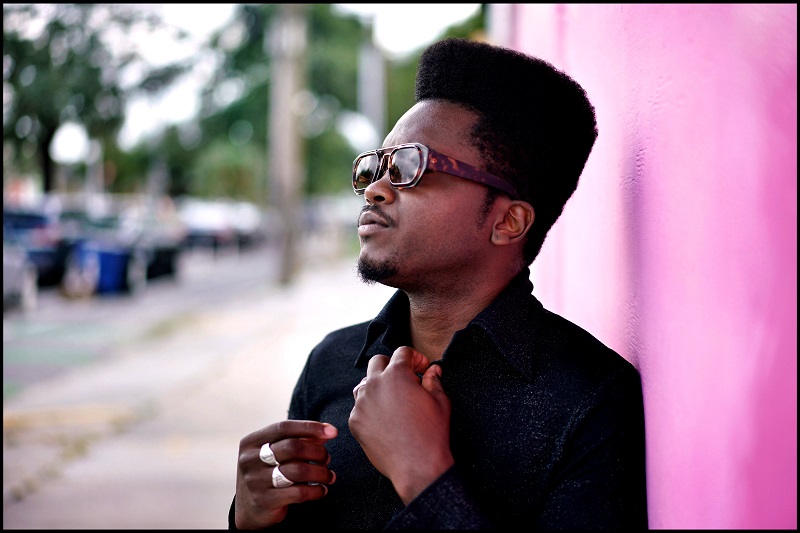 Cimafunk is an Afro-Cuban rock star whose name refers to his heritage as a "cimarrón," Cubans of African descent who resisted and escaped slavery, as well as to the essence of his music that aims to subvert conventional sounds with rhythmic innovation. As innovative funk forefather George Clinton of Parliament-Funkadelic fame says, "he is the one, the next one." By bringing out the best in Cuban rhythms and traditions and infusing sounds and styles from Africa and the U.S., Cimafunk has created something unique and special, both in terms of music and the values he stands for. His monumental second album El Alimento, released in October 2021, received overwhelming praise: Rolling Stone ranked it #3 of the Best Spanish-Language and Bilingual Albums of 2021 and #23 of the 50 Best Albums of 2021. El Alimento was also among NPR's Best Latin Music of 2021 and #1 of Le Monde's Latin Music favorites. Singles also made their way through 2021 lists: "Rómpelo" ft. Lupe Fiasco was among NPR Alt.Latino's best singles of 2021, and "Funk Aspirin" ft. George Clinton in Remezcla's 10 Best Indie Pop, Rock, & Chill Songs of 2021. Co-produced by Cimafunk and Grammy-award winning producer Jack Splash (CeeLo Green, Kendrick Lamar, Alicia Keys), the sonically dynamic collection masterfully blends Afro-Cuban sounds and rhythms with global funk, hip hop and soul, resulting in a progressive, head-bopping celebration of black music's power to eclipse borders and cross-pollinate across cultures. Written and recorded over 2020, the album served as an alimento for the soul, a motivation to persevere through the pandemic, as Cimafunk spent countless hours studying decades of musical influences to help understand who he is musically and culturally, and thus, where he wanted this album to take him. According to The New York Times, Cimafunk is on "Quest to Create One Nation Under a Groove." Cimafunk became a household name in Cuba with his 2018 hit "Me Voy," which generated a frenzy, creating a movement in Havana and throughout the island, selling out venues with thousands of fans excited to dance to the groove of Afro-Cuban Funk and millennials replicating his style and appearance, one that draws heavily on his African roots and the black showmen of the 20th century. Named by Billboard as a "Top 10 Latin Artist to watch," Cimafunk stole the show at the 2019 South by Southwest Music Festival and has toured aggressively in the U.S. and Europe, making a name for himself as one of today's great showmen, performing an electric live show with his nine-piece band from Havana.
Want to be part of our audience? We will post information on how to get free passes as we get a week out from each date. Follow us on Facebook and Twitter for notice of postings. The broadcast episodes will air in late 2022 on PBS as part of our upcoming Season 48.
Please look for safety updates regarding entry to Austin City Limits Tapings. Austin PBS will continue to monitor local COVID-19 trends and will meet or exceed protocols mandated by local governments.