Austin City Limits announces new tapings of our Season 45, featuring a trio of originals who are highlights of our namesake ACL Festival this year. We're thrilled to welcome back GRAMMY® Award-winning rockers The Raconteurs on Oct. 3, returning to our stage for the first time in over a decade, and two breakout artists making ACL debuts: groundbreaking Spanish singer/songwriter Rosalía on Oct. 8 and global pop-phenom Billie Eilish on Oct. 11.
The Nashville-based Raconteurs—featuring Jack White and Brendan Benson as dual frontmen/guitarists/lead singers/songwriters, and ace rhythm section of Jack Lawrence on bass and Patrick Keeler on drums—return with their acclaimed third studio LP and first new album in more than a decade, HELP US STRANGER (Third Man Records). The chart-topping album debuted at #1 on the SoundScan/Billboard 200 — the band's first-ever #1 and their third trip to the top 10. Featuring a cadre of killer songs, HELP US STRANGER sees the mighty Raconteurs reassembled, stronger and even more vital than ever before as they continue to push rock 'n' roll forward into its future, bonding prodigious riffs, blues power, sinewy psychedelia, Detroit funk, and Nashville soul via Benson and White's uncompromising songcraft and the band's steadfast musical muscle. With HELP US STRANGER, The Raconteurs have returned right when they are needed most, unified and invigorated with boundless ambition, infinite energy and a collectivist spirit operating at the peak of its considerable powers, once again creating a sound and fury only possible when all four of its members come together. The band burst onto the scene in 2006 with their now-classic debut album, BROKEN BOY SOLDIERS, winning worldwide acclaim, Grammy® nominations for Best Rock Album and Best Rock Performance and a chart-topping smash single in "Steady, As She Goes," followed by 2008's Grammy®-winning CONSOLERS OF THE LONELY. HELP US STRANGER is earning numerous shout-outs from national press: "The Raconteurs have made an album of what are, relatively, straight-up bangers…With tune after tune, this third Raconteurs outing is a blast" (The Guardian); "HELP US STRANGER is Jack White and Brendan Benson's love letter to classic rock" (Q); "the group's richest batch of songs to date" (Spin). Recorded at Third Man Studios in Nashville, TN, the record is proof positive a combo with chemistry like The Raconteurs has no rust to shake off. They are as scrappy, current, steadfast, and captivating as they were when they first joined forces, and their joy of creating together is satisfyingly palpable. Earning raves for their first live shows in eight years, the band return to our stage in the middle of an epic world tour, and we're thrilled to welcome them back.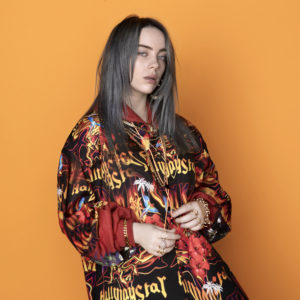 17-year-old Billie Eilish has fast become one of the biggest stars to emerge since the 2017 release of her debut single "ocean eyes," and continues to shatter the ceiling of music with her genre-defying sound. Fast forward from her humble breakout, Billie's record-breaking double platinum debut studio album WHEN WE ALL FALL ASLEEP, WHERE DO WE GO? debuted at #1 in the Billboard 200 in the U.S, as well as in the UK, Australia, Canada, New Zealand, Netherlands, Belgium, Ireland, Sweden, Norway, Finland and many more. It is now the biggest North American debut of the decade (male, female or group), shifting 313,000 units in the first week and has already hit Number 1 in the Billboard 200 album charts an additional two times since its release in March, earning Billie more than 17 billion combined streams worldwide to date. The LA native recently topped the Billboard Hot 100 with her single "bad guy", becoming the first number one artist born this millennium. Billie received nine 2019 MTV Video Music Awards nominations and won three including Best New Artist at this year's VMAs. Billie is the October cover star of Elle, and recently graced the covers of Rolling Stone, Billboard and V Magazine's 20th Anniversary issue. Earning raves for her powerful live performances with breakthrough slots at 2019's biggest music festivals, including Coachella, Glastonbury and our upcoming namesake ACL Festival, Billie is currently on her sold-out headlining WHEN WE ALL FALL ASLEEP WORLD TOUR and we are excited to welcome her to our stage in her ACL debut.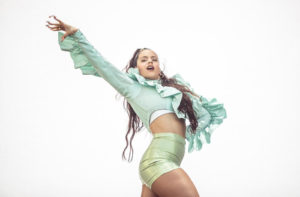 Catalonian singer Rosalía's landmark album EL MAL QUERER was released in 2018 to immediate critical and commercial success. The album's groundbreaking fusion of classic Flamenco with R&B and electronic beats, coupled with 26-year-old Rosalía's nod to the visual arts, fashion and choreography was strongly embraced by fans across the globe. The music industry at large took note, with the album's breakout single "Malamente" garnering six 2018 Latin Grammy nominations, and taking home awards for Best Alternative Song and Best Urban Fusion Performance. 2019 has seen the groundbreaking Spanish star continue her meteoric ascent to Global stardom with an appearance alongside James Blake on his single "Barefoot in the Park," and three smash singles of her own with the recent double track "Milionària & "Dio$ No$ Libre Del Dinero," "Aute Cuture" and her widely-acclaimed, and frequent 'Song of the Summer' pick "Con Altura" with Reggaeton superstar J Balvin and featuring El Guincho. The video for "Con Altura" recently earned two MTV Video Music Awards wins including Best Latin Video and is 2019's most-watched video from a female lead artist (now over 800 million views), reaching #1 on YouTube's Global music video chart. An equal factor in Rosalía's worldwide embrace is her unique and starmaking live performances on her sold out "El Mal Querer Tour," and across 2019's top Global festivals – including Coachella, Primavera Sound, Glastonbury, Lollapalooza and many more. The reaction to her live show was best summarized by the UK's NME in a FIVE STAR live review of her Glastonbury set declaring: "Rosalia put on the show of a lifetime…If you haven't listened to Rosalia—or seen her live – you need to. ASAP." We're thrilled to welcome her to our stage in her ACL debut.
Want to be part of our audience? We will post information on how to get free passes about a week before each taping. Follow us on Facebook and Twitter for notice of postings. The broadcast episodes will air later this year as part of ACL's upcoming milestone Season 45 which premieres October 5 on PBS.