Austin City Limits is happy to announce two more tapings for our standout Season 45. Austin progressive soul band Black Pumas come to the stage for the first time on August 28, while acclaimed singer/songwriter Sharon Van Etten makes her ACL debut on September 30.
Eric Burton, a former L.A. street musician who used to busk for a living at the Santa Monica Pier, made his way to Austin in late 2015, setting up a busking spot at downtown's 6th and Congress. In 2017, guitarist/producer Adrian Quesada, the Grammy-winning founder of Austin's Latin-funk powerhouse Grupo Fantasma, had recorded some instrumentals in his Austin studio, and started looking around for a vocalist—he knew a lot of singers, but he wanted something different. A mutual friend mentioned Eric Burton to Quesada, saying that he was the best singer he had ever heard. The two musicians connected, with Burton singing to one of Quesada's tracks over the phone. The first day they got together in the studio, they recorded the dusty funk that would become the Black Pumas' first two singles, "Black Moon Rising" and "Fire." The results of that beginning can now be heard on their self-titled debut album. Burton's taste, range, and experience proved to be exactly what Quesada was seeking. "We just take to the same kind of music," says 28-year-old Burton. "I listen to East Coast hip-hop, old soul music, folk music. When Adrian sent me the songs, it was like I had already heard them before. We were on the same wavelength from the get-go." Described as "Wu-Tang Clan meets James Brown" by KCRW, Black Pumas won Best New Band at the 2019 Austin Music Awards. They locked down their reputation for thrilling live shows during a 2018 residency at the C-Boys venue in Austin that overnight became the hottest party in town. The group's buzzed-about 2019 South by Southwest appearance earned them numerous shout-outs from national press, with NPR hailing them "the breakout band of 2019" and Rolling Stone naming Black Pumas one of the festival's best acts, saying "Few artists seem to tap the collective unease of the national moment quite like Austin's Black Pumas…never missing a beat is the tireless, charismatic energy of singer Eric Burton." Austin-American Statesman raves "In an era of widespread despair, the band makes rock songs that feel like prayers."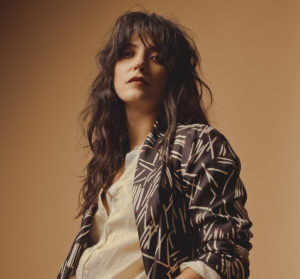 Sharon Van Etten's fifth album, Remind Me Tomorrow, called her "most atmospheric, emotionally piercing album to date" (Pitchfork), comes four years after the acclaimed Are We There, and reckons with the life that gets lived when you put off the small and inevitable maintenance in favor of something more present. "I wrote this record while going to school, pregnant, and working on other music" says Van Etten. Throughout Remind Me Tomorrow, the singer-songwriter veers towards the driving, dark glimmer moods that have illuminated the edges of her music throughout her decade-long career and pursues them full force. With curling low vocals and brave intimacy, Remind Me Tomorrow is an ambitious album that provokes our most sensitive impulses: reckless affections, spirited nurturing, and tender courage. Rolling Stone raves the release "…ups her ambitions even further, pushing toward a grand, smoldering vision of pop." Recorded in Los Angeles, the songs on Remind Me Tomorrow have been transported from Van Etten's original demos through producer John Congleton's arrangement. Congleton (St. Vincent, David Byrne, Unknown Mortal Orchestra) helped flip the signature Sharon Van Etten ratio, making the album more energetic-upbeat than minimal-meditative. "I tracked two songs as a trial run with John," she says. "I gave him Suicide, Portishead, and Nick Cave's Skeleton Tree as references and he got excited. The songs are as resonating as ever, the themes are still an honest and subtle approach to love and longing, but Congleton has plucked out new idiosyncrasies from Van Etten's sound. For Remind Me Tomorrow, Van Etten put down the guitar. The record shows this magnetism towards new instruments: piano keys that churn, deep drones, distinctive sharp drums. There are intense synths, a propulsive organ, a distorted harmonium. The New York Times named the record's first single "Comeback Kid" one of "The 25 Songs That Matter Right Now," calling it "the song you want to raise up your fists and loosen your hips to."
Van Etten is earning glowing reviews on her global tour, with high-profile slots at Glastonbury and Lollapalooza. NPR Music raves that her live show is "a grand and magnificent turning point for this talented performer and her band." We are thrilled to welcome Van Etten to our stage in her first-ever appearance.
Want to be part of our audience? We will post information on how to get free passes about a week before each taping. Follow us on Facebook and Twitter for notice of postings. The broadcast episodes will air on PBS later this year as part of ACL's upcoming milestone Season 45.