Austin City Limits is elated to announce the first tapings of our new Season 45: rising country star Kane Brown on March 3, Austin's favorite son, Gary Clark Jr., on March 5, New Orleans rock band The Revivalists on April 9 and North Carolina alternative rockers Rainbow Kitten Surprise on May 6.
Hailed by the New York Times as "one of Nashville's most promising young stars and also one of its most flexible," three-time American Music Award-winner Kane Brown earned accolades throughout a milestone 2018, including his selection by the Associated Press as one of 2018's Breakthrough Entertainers of the Year, and landed a No. 1 album with his sophomore release, Experiment. With that chart-topping debut, the Georgia native became the only male country artist in more than twenty-four years to debut at the top of the Billboard 200, and one of only three country artists to top the Billboard 200 chart in all of 2018. He first made history by becoming the first-ever artist to top all five Billboard Country charts with his 2016 breakthrough self-titled debut. Brown recently topped the airplay charts with his third consecutive No. 1 single at country radio, "Lose It," following chart-topping hits "What Ifs" and "Heaven." His boundary-pushing musical style, undeniable fan connection, and trailblazing path have earned him accolades as as the "the future of country music" (Billboard). 'I'm just a guy who wants to make people realize you shouldn't judge a book by its cover," says Brown. "I'm just somebody who's wanting, no matter what race you are, if you like country music, if you want to be in country music, then you can be. Just look at me, and come on."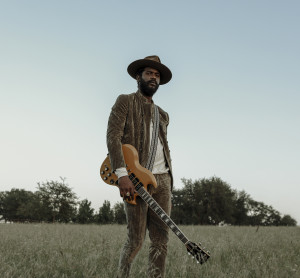 Grammy Award-winning Gary Clark Jr. hits the ACL stage for his third headliner show, on the heels of the release of his highly-anticipated This Land, his third studio album for Warner Bros. Records, out February 22. The charged songs on This Land offer a rich window into the afro-cosmic musical soul of Clark, with themes that reflect introspective intimacy and unapologetic cultural consciousness. The sonic canvas of his rhythms, beats, melodies and ever-present guitar virtuosity on this album are his most ambitious work to date. Rarely has an artist alchemized the sounds of the great African-American music forms into one genre-defying statement of unique power, craft and social significance, as Clark has done. As Clark himself puts it: "This album was meant to sound like D'Angelo, Parliament Funkadelic and Cream. Someone asked me why I made such an expansive album. I said, if I didn't get it out of me, I was going to explode. It's all just soul music." In a relatively short period of time, Clark has made an indelible mark for himself in the music world. He has been called "the chosen one" by Rolling Stone, and "the future of music" by President Barack Obama. Clark is a rare artist, a genre-bender who transcends sound, style, race, gender, and age; his prowess has been witnessed on the world stage from Bonnaroo to Jay-Z's Made In America, to Coachella, to the Roots Picnic, to Glastonbury, and many more. We're thrilled to welcome this hometown hero back to the ACL stage.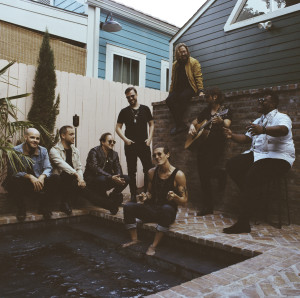 We also welcome, for the first time, chart-topping rock band The Revivalists. On their fourth studio album Take Good Care (Loma Vista Recordings), the New Orleans rising stars deliver a bevy of anthems marked by moments of sonic complexity, celebration, and catharsis, chronicling an unbelievable ride that unassumingly commenced in 2008 with hundreds of underground shows yearly. Ten years of tireless hard work would be unexpectedly revved up by the success of the platinum-selling number one smash "Wish I Knew You," and like any enduring band worth its salt, the octet buckled down and turned up with an album chock full of tunes worthy of even greater success, such as the #1 Triple A and Top 5 Alternative single "All My Friends"and new hit single "Change." The Revivalists – David Shaw [lead vocals, guitar], Zack Feinberg [guitar], Andrew Campanelli [drums], George Gekas [bass], Ed Williams [pedal steel guitar], Rob Ingraham [saxophone], Michael Girardot [keyboard, trumpet], and PJ Howard [drums, percussion]— have garnered more than 300 million total streams, have drawn praise from the likes of Rolling Stone, Billboard, Buzzfeed, Entertainment Weekly, USA Today, Alternative Press, Uproxx, Flaunt, Nylon, and more, and have performed on The Late Show with StephenColbert, Jimmy Kimmel LIVE!, Ellen, TODAY and Conan. They were nominated for a Billboard Music Award and two iHeartRadio Music Awards, were named Billboard's Top New Rock Artist of 2017 and have three years of back-to-back sold out headline tours in their biggest venues to date. In the end, The Revivalists welcome listeners on this journey with them as they set out with a newfound depth and ambition. "We're in this together," says Shaw. "We love to take people on an emotional rollercoaster with us. That's what this record is. It's who we are. There's some real magic in that."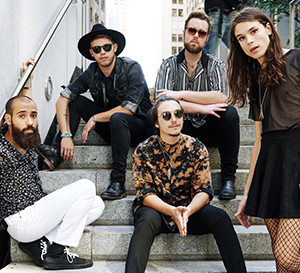 Nearly every song from ACL first-timers Rainbow Kitten Surprise unfolds in a dizzying rush of feverish yet finespun lyrics that feel both intimate and mythic. Throughout their third album How To: Friend, Love, Freefall, the Boone, North Carolina five-piece sets those lyrics to a thrillingly unpredictable sound that transcends all genre convention, endlessly changing form to accommodate shifts in mood and spirit. But while Rainbow Kitten Surprise push into some complex emotional terrain, the band's joyful vitality ultimately makes for an album that's deeply cathartic and undeniably life-affirming. Produced by Grammy Award-winner Jay Joyce and recorded in Nashville, How To: Friend, Love, Freefall marks Rainbow Kitten Surprise's debut release for Elektra Records. In creating the album, the band immersed themselves in a deliberate sonic exploration, infusing their music with the kinetic energy of discovery. In sculpting the inventive arrangements and textures, Rainbow Kitten Surprise embedded each track with indelible melody and chilling harmonies with a long-lingering power. The quintet moves gracefully through infinite sounds and tones: the energetic R&B of "Fever Pitch," the haunting a cappella harmonies of "Pacific Love," the full-throttle frenzy of "Matchbox," the tender psychedelia of "Moody Orange," the tumbling folk of "Painkillers." In working through such a kaleidoscopic sonic palette, Rainbow Kitten Surprise show the sharp musicianship and powerful camaraderie they've developed since forming at Appalachian State University in 2013. It wasn't long before they'd gained a devoted following – amassing over a million streams on each song from their self-released catalog – and word spread about their unforgettable live show: a blissed-out free-for-all that typically finds frontman Sam Melo jumping right into the audience, building an unbreakable connection with the crowd, as delivered during stand-out sets at major festivals like Bonnaroo, Firefly, Sasquatch, and Austin City Limits.
Want to be part of our audience? We will post information on how to get free passes about a week before each taping. Follow us on Facebook and Twitter for notice of postings. The broadcast episodes will air on PBS later this year as part of ACL's upcoming milestone Season 45.