Austin City Limits has a pair of highlights coming up this summer: new tapings featuring roots rocker Lukas Nelson in his ACL debut on July 2 and the second appearance of international pop superstar Sam Smith on July 23.
After more than a decade on the road barnstorming across the U.S and around the world, Lukas Nelson & Promise of the Real have developed into one of America's most dazzling live acts, attracting a dedicated, ever expanding following.  Still, with a bounty of invaluable experience under their belts, nothing foretold the artistic leap of their latest album, the self-titled Lukas Nelson & Promise of the Real, a mesmerizing, emotionally genuine, endlessly rewarding slice of cosmic country soul.  Released via Fantasy Records last summer, the widely acclaimed album draws on many of Lukas' country and rock influences including literate Texas songsmiths like his dad, Willie Nelson, 'uncles' Kris Kristofferson and Waylon Jennings, and iconoclasts such as J.J. Cale, The Band, Clapton-era Delaney & Bonnie and of course, the band's mentor Neil Young, for whom the young devotees have toured and recorded with the past few years. 
Lukas Nelson & Promise of the Real features Lukas Nelson (guitar, vocals), Tato Melgar (percussion), Anthony LoGerfo (drums), Corey McCormick (bass, vocals) and Jesse Siebenberg (steel guitars, Farfisa organ, vocals) along with back-up vocalists Jess Wolfe and Holly Lessig of the indie-pop group Lucius, and Lady Gaga who added stirring vocals to two of the album's 12 tracks.  The album's lilting, Glen Campbell inspired gem, "Just Outside of Austin" also features a classic Willie Nelson guitar solo, and piano from Lukas' 86-year-old Aunt Bobbi. "Their latest displays a newfound confidence, brokering country-soul, Southern rock and R&B with some panache," proclaimed Uncut.  "The band's best work, the record is a huge leap forward for Nelson," raved Entertainment Weekly, and American Songwriter declared, "Ultimately, Lukas is carrying on Willie's tradition, pushing the outlaw boundaries his famous father established in the '70s and proving that the musical apple truly does not fall far from the tree."  Lukas Nelson & Promise of the Real were recently honored with a 2018 Americana Music Awards nomination for Group of the Year.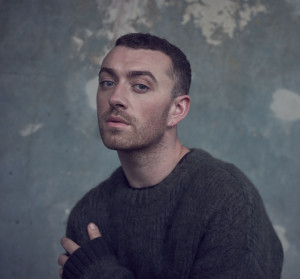 Multi-platinum GRAMMY ® award winning artist Sam Smith wowed ACL audiences with his 2014 debut during our milestone Season 40 and now, he returns with his chart topping, acclaimed sophomore album The Thrill Of It All.  Rolling Stone awarded it four stars and hailed Smith as "one of the mightiest, most expressive singers of his generation."  The album includes the hits "Pray" and "Too Good At Goodbyes," which debuted at No. 1 on Billboard's Digital Song Sales chart and is certified Platinum by the RIAA.  The British native's breakout 2014 album, In The Lonely Hour was the biggest selling U.K. male debut in the SoundScan era and went on to sell 13 million albums worldwide. In 2015, Smith set a GRAMMY® record, winning a total of four awards – the most ever received by a U.K. artist following the release of a debut album. He was named Best New Artist, In The Lonely Hour took Best Pop Vocal Album honors and his single "Stay With Me" won awards for both Record and Song of the Year. Smith has also earned an Oscar, a Golden Globe, three Billboard Music Awards and three BRIT Awards.  He's currently on his global headline The Thrill Of It All world tour.
Want to be part of our audience? We will post information on how to get free passes about a week before each taping. Follow us on Facebook and Twitter for notice of postings. The broadcast episodes will air on PBS this fall as part of our Season 44.