Austin City Limits is happy to announce the first new tapings for 2018's Season 44, with the debut of fast-rising singer/songwriter Mac DeMarco on February 27 and the return of acclaimed singer/songwriter Brandi Carlile on April 10 at ACL Live at the Moody Theater. The DeMarco taping will also be livestreamed around the world.
Mac DeMarco (aka 27-year old MacBriare Samuel Lanyon DeMarco) released This Old Dog, his third album and first full-length since 2014's Salad Days, on May 5th, 2017, via Captured Tracks. It was a little space—in time, location (he moved from Queens to Los Angeles), and method—that inspired the Canadian native while making This Old Dog. Arriving in California with a grip of demos he'd written in New York, he realized after a few months of setting up his new shop that the gap was giving him perspective. "I demoed a full album, and as I was moving to the West Coast I thought I'd get to finishing it quickly," DeMarco says. "But then I realized that moving to a new city, and starting a new life takes time. Usually I just write, record, and put it out; no problem. But this time, I wrote them and they sat. When that happens, you really get to know the songs. It was a different vibe." DeMarco wrote demos for This Old Dog on an acoustic guitar, an eye-opening method for him. "The majority of this album is acoustic guitar, synthesizer, some drum machine, and one song is electric guitar. So this is a new thing for me."  This Old Dog is rooted more in a synth-base than any of his previous releases, but he is careful not to let that tactic overshadow the other instruments and overall "unplugged" mood of the work. "This is my acoustic album, but it's not really an acoustic album at all. That's just what it feels like, mostly. I'm Italian, so I guess this is an Italian rock record."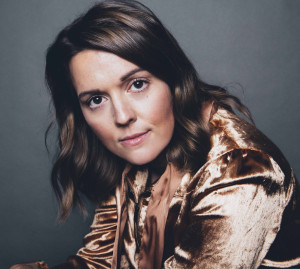 Having first appeared on ACL in 2010 and most recently paid tribute to Roy Orbison in the 2017 ACL Hall of Fame New Year's Eve celebration, Brandi Carlile comes back in celebration of her seventh album, By The Way, I Forgive You, produced by Grammy Award-winning producer Dave Cobb and acclaimed musician Shooter Jennings. Already receiving widespread acclaim, NPR Music's Ann Powers asserts, "By The Way, I Forgive You takes Carlile and her longtime bandmates, Phil and Tim Hanseroth, into a new space of risk-taking—as well as the emotional stratosphere. A country-rock aria dedicated to the delicate boys and striving girls born into—and, Carlile insists, destined to triumph over—this divisive time, 'The Joke' offers a stunning vocal performance from Carlile, swathed in warm piano, big drums and a perfect string arrangement." Additionally, The New York Times praises, "Motherhood is disruptive, messy, inconvenient, enlightening and triumphant in 'The Mother'…Its fingerpicking folk-rock unfurls from a blurry awakening to unabashed pride and joy," while XPN The Key calls it, "an achingly heartfelt and quietly powerful track." Recorded at Nashville's historic RCA Studio A, By The Way, I Forgive You includes ten new songs written by Carlile and longtime collaborators and bandmates Tim and Phil Hanseroth. Of their close relationship, Carlile comments, "The Twins and I have been in a band for so long now. And not just a band, we are literally a family. When you create art with twins, it becomes unclear when I end and where they begin." Over the course of their acclaimed career, the band has released six albums, including 2015's The Firewatcher's Daughter, which garnered a Grammy nomination for "Best Americana Album."
Want to be part of our audience? We will post information on how to get free passes about a week before each taping. Follow us on Facebook and Twitter for notice of postings. The broadcast version will air on PBS as part of our Season 44.