Austin City Limits closes out a remarkable Season 42 on a high note with the final artist tapings: Parker Millsap on November 9, CeCe Winans on November 20 and Alejandro Escovedo on November 30.  St. Paul and the Broken Bones will also tape a show on November 20, as previously announced.
Following a triumphant appearance on this year's Americana Music Festival special, singer/songwriter Parker Millsap makes his Austin City Limits debut in support of his third album The Very Last Day. The 23-year-old grew up doing congregational singing in church and listening to old blues albums in his room, not realizing that howling like a Delta blues ghost readying the world for rock & roll isn't how a skinny white boy from Purcell, Oklahoma usually sounds. The Very Last Day proves an ideal vehicle for Millsap's message, delivered via gospel-tinged rock & roll poetry. In the midst of a world fond of condemnation as entertainment, Millsap offers open-armed love of people and their stories. Whether he's singing about the experience of a gay friend, longing for his evangelical father's acceptance, or as the King of the Underworld wild with passion, his character-driven songs mine deep wells of joy and despair to create gut-punching narratives that are sometimes hellish, sometimes heavenly, and always human. We're happy to welcome Parker Millsap to his first Austin City Limits taping.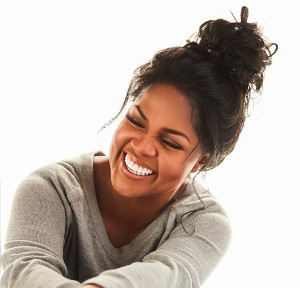 Part of gospel's first family the Winans, CeCe Winans is the best-selling female gospel artist of all time. The Detroit native made her performing debut with her brother BeBe in 1982 as part of the PTL Singers. The pair launched their career as a duo in 1987, releasing bestselling albums that earned them gold and platinum albums, three Grammy awards, nine Dove awards and numerous hit singles on the R&B charts. CeCe began her solo career in 1995 with the Grammy-winning platinum album Alone in His Presence, scored a top 10 single in "Count On Me," a duet with close friend Whitney Houston, and has continued to have an impact on gospel and R&B music ever since. She comes to the ACL stage bearing latest single "Never Have to Be Alone," as well as new songs from a forthcoming record to be released in 2017. We're thrilled to welcome the great CeCe Winans to her first Austin City Limits, where she will share the stage with dynamic Alabama soul outfit St. Paul & the Broken Bones.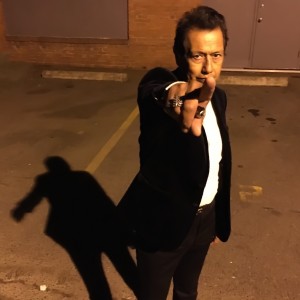 Veteran Austin singer/songwriter Alejandro Escovedo returns to our stage in support of Burn Something Beautiful, his twelfth solo album. Recorded in Portland with R.E.M.'s Peter Buck and the Minus 5's Scott McCaughey as co-writers and producers, Burn Something Beautiful is at once a celebration of the rock & roll life, a contemplation of mortality and a tribute to the healing power of love. The project coalesced beautifully with the help of an esteemed group of musicians who give the album a band feel, including ACL vets Steve Berlin (Los Lobos), Kelly Hogan (Neko Case), John Moen (the Decemberists) and Corin Tucker (Sleater-Kinney). Connecting repeatedly with his soulful heart and voice at its core, Burn Something Beautiful is Alejandro Escovedo at his very best. The San Antonio native is, of course, no stranger to ACL – he has been on the show four times previously, starting as a member of Rank & File when they appeared on the show in 1983. We're thrilled to welcome back Alejandro Escovedo.
Want to be part of our audience? We will post information on how to get free passes about a week before the taping. Follow us on Facebook and Twitter for notice of postings.