Austin City Limits is pleased to announce three new tapings from artists featured at this year's ACL Music Festival: indie rock staples Band of Horses on Oct. 2, rising country queen Margo Price on Oct. 3 and British alt.rock sensations Foals on Oct. 6.
Returning to our stage for the first time since 2010, Band of Horses is riding a wave that saw their latest album Why Are You OK hit the Billboard 200 chart at #9. The sixth album from the Seattle, WA-born/Charleston, SC-based quintet, Why Are You OK was written in leader Ben Bridwell's garage in Charleston and recorded with producer Jason Lytle (Grandaddy). The result is a record informed by experience and at the same time retaining the vulnerability that birthed their greatest songs. Creating capsule worlds populated by the strange but true cast of characters from Bridwell's hometown, Why Are You OK's songs combined universal sentiments with Bridwell's patented knack for storytelling—all wrapped in the lush melodic textures that have long been the bedrock of Band of Horses' signature sound. Putting a finer point on it, Record Collector calls the album "a shimmering thing of beauty; a fresh summer breeze blowing in full of character and heart," while The Guardian calls it "beautifully moving…the place where wistfulness and euphoria collide." Following a triumphant set at Bonnaroo, BoH is taking their intimate show back on the road, playing crowd-pleasing sets that perfectly showcase a band that, as Rolling Stone says, "always find[s] a way to make the mythic feel down to earth."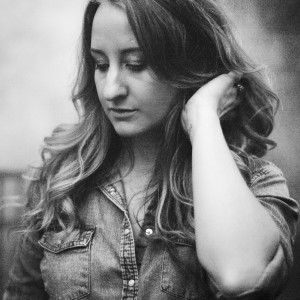 A staple of East Nashville's thriving music scene, Margo Price has made one of 2016's biggest splashes with her debut album Midwest Farmer's Daughter. Price grew up in Aledo, Illinois, and after dropping out of college, moved to Nashville in 2003. She soon met bass player/future husband Jeremy Ivey, and formed a band called Buffalo Clover. They self-released three records and built a local following, but it was personal tragedy that brought Price's calling into even sharper focus. "I lost my firstborn son to a heart ailment," Price says, "and I was really down and depressed. I was drinking too much. I was definitely lost. I thought, 'I'm just going to write music that I want to hear.' It was a big turning point." Recorded at Memphis' legendary Sun Studios and funded by Price pawning her wedding ring and selling her car, Midwest Farmer's Daughter (released on Jack White's Third Man label on his personal invitation) adds fresh twists to classic Nashville country, with a sound that could've made hits in any decade. From the honky tonk comeuppance of "About To Find Out" and the rockabilly-charged "This Town Gets Around" to the weekend twang of "Hurtin' (On The Bottle)" and the hard-hitting blues grooves of "Four Years of Chances," "Price's sensibility is modern, turning these old-fashioned tales of heartbreak, love, loss, and perseverance into something fresh and affecting," says All Music. "Price's excellent debut wastes absolutely no energy trying to address her place in the country-music ecosystem," says Exclaim, "and gets right to telling us who she is, rather than who she ain't." "I hope that the record helps people get through hard times or depression," explains the artist herself. "That's ultimately what music did for me in my childhood, and especially in my early adult years. It's about being able to connect personally with a song, and hopefully, it makes you feel not so lonely."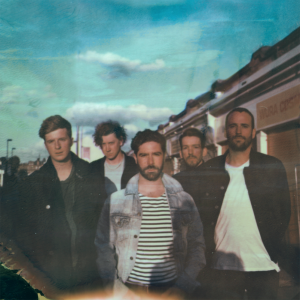 Foals have become one of the U.K's most acclaimed rock acts. Hailing from Oxford, England, also home to Radiohead and Ride, the band formed in 2005, and released their first single the following year. Enlisting Dave Sitek from TV on the Radio as producer, Foals released its full-length debut Antidotes in 2008. The band's widescreen alternative rock sound reached full flower on the follow-ups Total Life Forever (2009) and Holy Fire (2013), both nominated for the Britain's prestigious Mercury Prize. All of the band's success and experience has led up to its biggest and best LP to date, last year's What Went Down, featuring the hit "Mountain At My Gates." Uncut called it "their most fully realized yet," while Exclaim marked it as "a varied and textured offering that will add depth to their high-energy live shows." "Foals consolidate their position here by continuing to do what they do best," noted Mojo,"namely expressing big emotions loudly through fizzing rock anger or unbridled, danceable joy." "It's unfettered communication," says singer and songwriter Yannis Philipakkis. "Before, there's always been that gap between the imagination, the romance and fantasy about what we wanted to create, and the actual reality, and that disparity has been difficult. But on this record, we're the closest we've ever been to the vision in our heads. One thing that we really take pride in is that, through a series of beautiful accidents, we've got to the position where there's no tethering to any preconceived idea of what we should do. So it feels like we can do anything."

Want to be part of our audience? We will post information on how to get free passes about a week before the taping. Follow us on Facebook and Twitter for notice of postings.