In a few short years, the world watched Bon Iver's progression from the "bare boned" yet profound debut For Emma, Forever Ago in 2007, to 2011's lush self-titled LP. Justin Vernon came a long way from writing in total seclusion in a cabin in the mountains to collaborating with artists such as Kanye West and winning Grammys. When the group recorded this episode in April 2012, we were eager to see how this progression and critical acclaim would manifest in the performance. The result is a passionate, meticulously layered display of talent and musical tranquility.
In this episode, Bon Iver draws mostly from the eponymous album, starting with the opening track, "Perth," and seamlessly leading into the next tune, "Minnesota, WI." From there we get "Brackett, WI," a beautifully-written track that appeared on the 2009 Dark Was the Night compilation album that raised funds and awareness about HIV and AIDS. Audience favorites included a more fleshed-out version of "Blood Bank," complete with various horns, and of course the hits from For Emma, "Skinny Love" and "For Emma."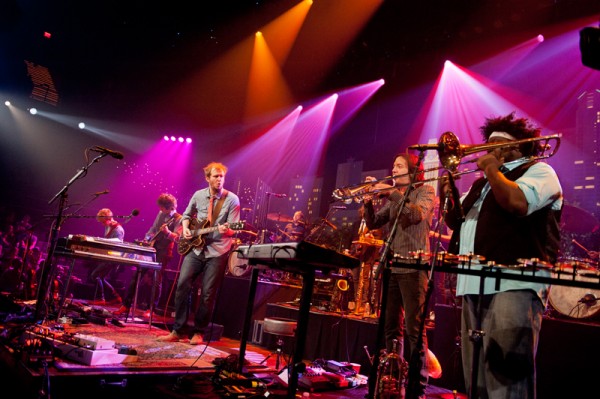 Go here for more information on this episode, and check here to see where/when you can catch it. Be sure to follow our Facebook and Twitter pages for the latest ACL update, and subscribe to our newsletter for even more info. Next week: The Lumineers and Shovels & Rope.