The following is the national broadcast schedule. Check your local PBS listings.
Saturday September 20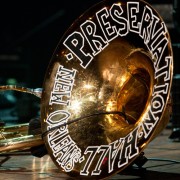 ACL presents great American music with the Steve Miller Band and the Preservation Hall Jazz Band. Miller performs classic blues tunes as well as his hits. The PHJB presents classic New Orleans jazz with special guests the Del McCoury Band and Jim James of My Morning Jacket. Originally aired October 29, 2011.
Saturday September 27
Grammy-winners Coldplay, the modern-rock giants who have sold more than 50 million records worldwide, perform hits and selections from their newest LP, Mylo Xyloto. Originally aired December 31, 2011.
Saturday October 4