This weekend Austin City Limits presents one of our most electrifying encore episodes featuring Sonic Youth and the Black Keys. Guitar heaven!
After sixteen studio albums and receiving critical acclaim in both the indie and mainstream worlds over the course of more than a quarter century, Sonic Youth really needs no introduction. The NYC quartet's distinctive blend of avant garde experimentation and punk rock fires on all cylinders in one of its final TV appearances before its recent hiatus. With songs predominantly from what may have its final album, The Eternal, the band takes no prisoners in this episode taped in 2010. Ending with a molten take on "'Cross the Breeze," from its landmark LP Daydream Nation, Sonic Youth proves why it's one of the most exciting and influential bands in alternative rock.
Although not sharing in the same expansive catalog (yet), the Black Keys – with seven studio albums under their belts – are most certainly on their way to the same immortality. The Akron duo revitalized blues rock with youthful energy and a command of classic riffs beyond most of its peers. Playing in support of their 2010 album, Brothers, the band plays most of the hits off this record, including the swampy "Howlin For You" and the amazingly catchy "Tighten Up." But the Keys also dig deep into their bag of tunes, resurrecting "I'll Be Your Man" from their first album and ending with their traditional closer, the incendiary "I Got Mine."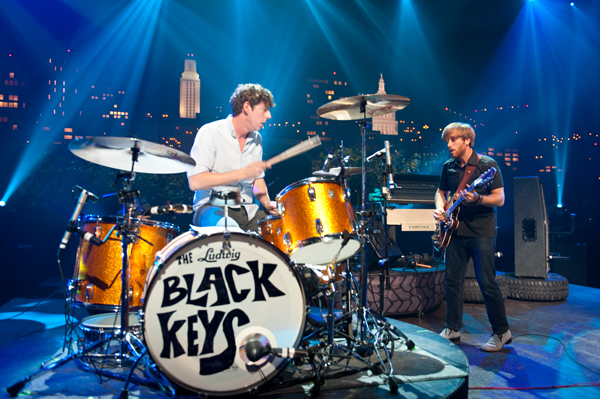 While differing in genres and style, both Sonic Youth and the Black Keys have redefined the traditional sound of the guitar and have earned special places in rock history. Be sure to check your local listings for showtimes to see this special episode and be sure to follow us on Facebook, Twitter, orour newsletter to keep up with Austin City Limits happenings. Next week: Gary Clark Jr. and Alabama Shakes.