The wide (wild?) world of indie rock has so many disparate roads to travel it's dizzying. But the best indie rock artists, like the best musicians in any genre, have one thing in common: good songs. And on this weekend's encore you can see two of the best song-centric indie rock bands on Austin City Limits: The Head and the Heart and Gomez.
Seattle sextet The Head and the Heart exploded out of the Pacific Northwest with an eponymous debut that sold 10,000 copies as a self-released disk before being picked up by indie label giant Sub Pop. The group's upbeat, harmony-rich folk pop has garnered a large, deeply dedicated fan base in a surprisingly short amount of time. Come hear why as the band plays fan favorites "Down in the Valley" and "Lost in My Mind," among others.
U.K. quintet Gomez have fifteen years of experience behind them and show no signs of slowing down. The band's eclectic mix of roots rock, pop, psychedelia, electronica and whatever else crosses the members' radar has gained them a loyal worldwide audience of discerning music fans. Gomez' seventh LP Whatever's On Your Mind received the near-universal acclaim all their records earn, and the band shows why with performances of "I Will Take You There" and "Just As Lost As You," as well as old favorites "Get Miles" and "In Our Gun."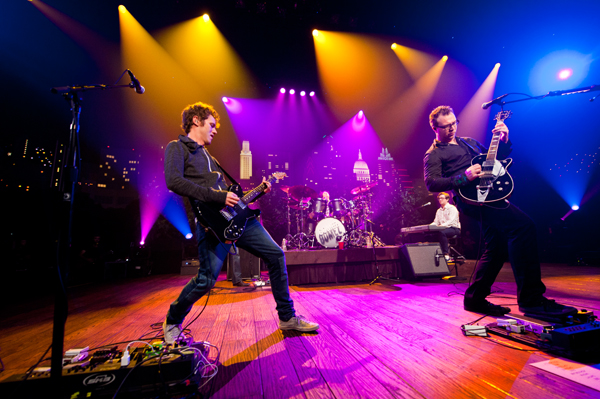 Want more details? Head over to the episode page for photos, setlists and biographical info. Don't forget to visit – and visit often – our Facebook and Twitter pages for tidbits on ACL, or to sign up for our e-newsletter. Next week on Austin City Limits: Fleet Foxes and Joanna Newsom.