"This is a special night for us. We're very excited!" " proclaims Tim McGraw during his debut ACL performance. So are we to welcome one of contemporary country's biggest stars.
In a dynamic performance, McGraw takes the ACL stage armed with both his greatest hits and brand new songs. Performing tracks from his latest record Two Lanes of Freedom, McGraw blazes through an hour-long set of his distinctive brand of rockin' country music.
Launching into a set that has the audience on its feet from the first note, the country kingpin has his engines revving and thrills the crowd in a visceral, moving performance. From his hard-driving new single "One of Those Nights" to the feel-good hangover of "Mexicoma," the energy level is at 11 when McGraw sings his massive career-defining anthem "Live Like You Were Dying." He brings the show to a close and a smile to every face with the good-natured hillbilly humor of his recent huge hit "Truck Yeah," a singalong anthem if there ever was one.
"Country Music has plenty of superstars to go around, but Tim has that special ability to make an emotional connection with his audience that is rare in any genre," says ACL Executive Producer Terry Lickona. "His first ACL appearance meant a lot to him – he told me it made him feel 'like a real musician – not just sort of smoke and mirrors.'"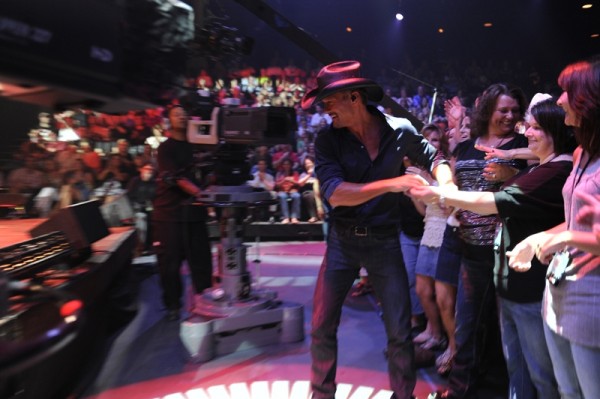 Check out the episode page for more info on this exciting show. Keep up with other ACL goings-on through our Facebook and Twitter pages and our newsletter. Next week: The Head and the Heart and Gomez.