This weekend we're taking a break from our Season 38 episodes for ACL Presents: Americana Music Festival 2012. The eleventh annual Americana Music Festival took place earlier this fall in Nashville, TN, in the historic Ryman Auditorium, with some fantastic performances from legendary artists who helped define the genre, plus some newcomers who are keeping the tradition true. Featured artists include Booker T. Jones, Alabama Shakes, Hayes Carll with Cary Ann Hearst, Guy Clark, Lee Ann Womack, Jason Isbell and the 400 Unit, The Mavericks, Richard Thompson, Carolina Chocolate Drops and many more! It's a night full of the brightest stars celebrating the roots of American music.
Described by Southern Living as "the best music festival" the night was hosted once again by Jim Lauderdale and bandleader Buddy Miller. One highlight of the night included Lee Ann Womack singing a Tom T. Hall song entitled "I Love" in which the man himself joined her onstage, singing the last verse and receiving a standing ovation from the crowd. Another moving moment was brought on by Guy Clark's intimate performance of "My Favorite Picture of You" a song he wrote for Susanna Clark, his late wife who passed away earlier this year. The night culminated when Emmylou Harris, Amy Helm, Bonnie Raitt, John Hiatt, Richard Thompson, Brittany Howard (of Alabama Shakes), and various other musicians joined onstage to do a tribute to the late Levon Helm by performing the timeless hit, "The Weight."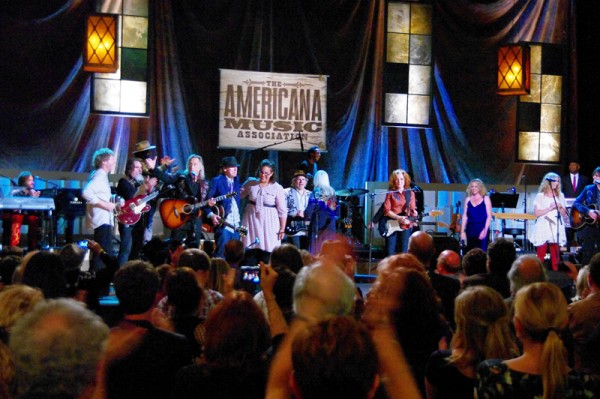 This is one night of performances you won't want to miss! Be sure to check here for details on this special show and here for local listings and times. Also be sure to check out our Facebook, Twitter, and Tumblr pages for all things Austin City Limits and updates about tapings. Join us next week for an encore episode featuring Mumford & Sons and Flogging Molly!