ACL Presents: Americana Music Festival 2013
PHOTOS
EPISODE RECAP
Austin City Limits is taking a break from our fabulous season of new episodes, but never fear – that doesn't mean new music isn't up next. As we've been the past two years, we're proud to present an ACL Presents special: Americana Music Festival 2013. Recorded at the Awards & Honors presentation in Nashville at the historic Ryman Auditorium, AMF 2013 gives us great performances by both veterans and newcomers across the spectrum of the music we know and love as Americana. From Dr. John walking through gilded splinters accompanied by the Black Keys' Dan Auerbach, pioneering guitarist Duane Eddy proving himself still a "Rebel-Rouser" and Stephen Stills revisiting his classic composition "For What It's Worth" to young songwriter John Fullbright ripping through "Jericho", host Jim Lauderdale and bandleader Buddy Miller showing off their distinctive chemistry and Hank Williams' daughter Holly reviving her father's signature hit "I'm So Lonesome I Could Cry," the special presents highlight after highlight. All this plus Shovels & Rope, Emmylou Harris & Rodney Crowell, The Milk Carton Kids, Kelly Willis & Bruce Robison, Old Crow Medicine Show and, during the finale, some surprise guests. It's a feast of Americana.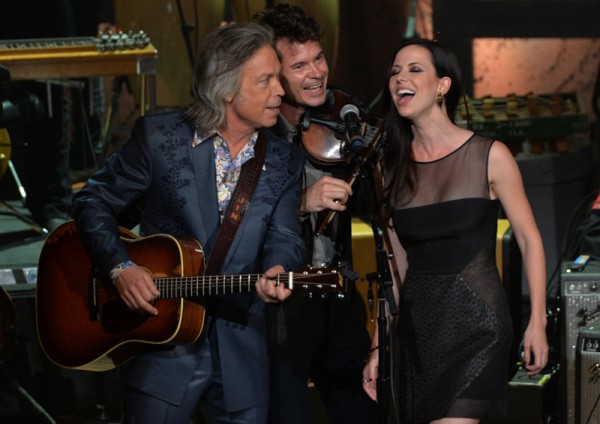 Check out the episode page for a songlist and more details. Click over to our Facebook and Twitter pages or our newsletter for the latest ACL skinny. Next week: an encore episode featuring Bob Mould and Delta Spirit.
if you like this episode, you might also like...