We hope everybody enjoyed this weekend's episode featuring Sarah Jarosz and The Milk Carton Kids. If you missed it, you can catch it here. In the meantime, our longtime audio support guy and intrepid gear reporter gives us a new installment in our Gear Blog series, featuring the equipment onstage with these solely acoustic acts. Take it away, Kevin. 
Sarah Jarosz is no stranger to the viewers of PBS affiliate KLRU (home of Austin City Limits). Many Austinites recall being introduced to a barely teenage Sarah in a segment on the local children's show The Biscuit Brothers. Even by then she was already a fixture of the Central Texas bluegrass and folk scene. Sarah released her first album at 17, then headed Boston to study composition at The New England Conservatory and found time to record and tour during her studies. This is Sarah's second appearance on ACL – she made her first ACL appearance in Season 36 with Steve Martin.  Nathaniel Smith (cello) and Alex Hargreaves (mandolin and fiddle) also mark their return with Sarah.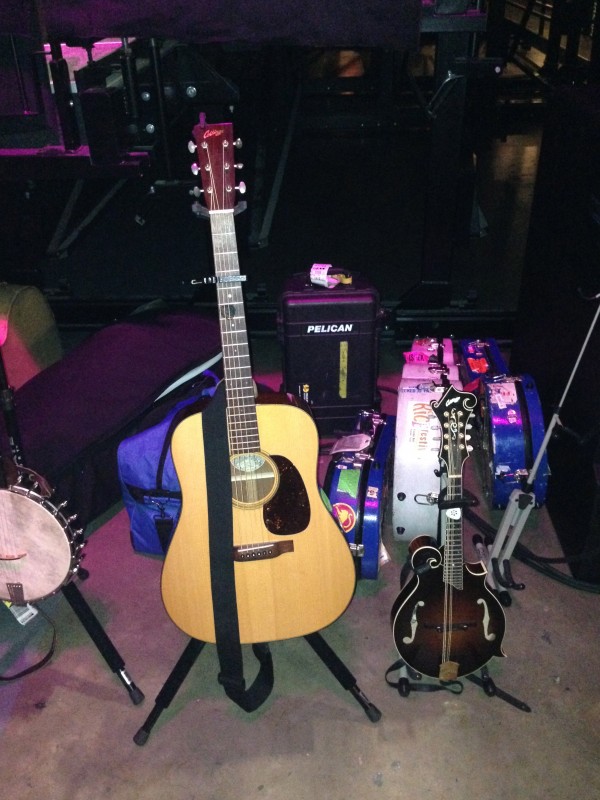 Sarah brought a Collings  D1 dreadnought acoustic guitar and MF5 mandolin. Fortuitously, Sarah and the Collings factory both hail from Wimberly, Texas.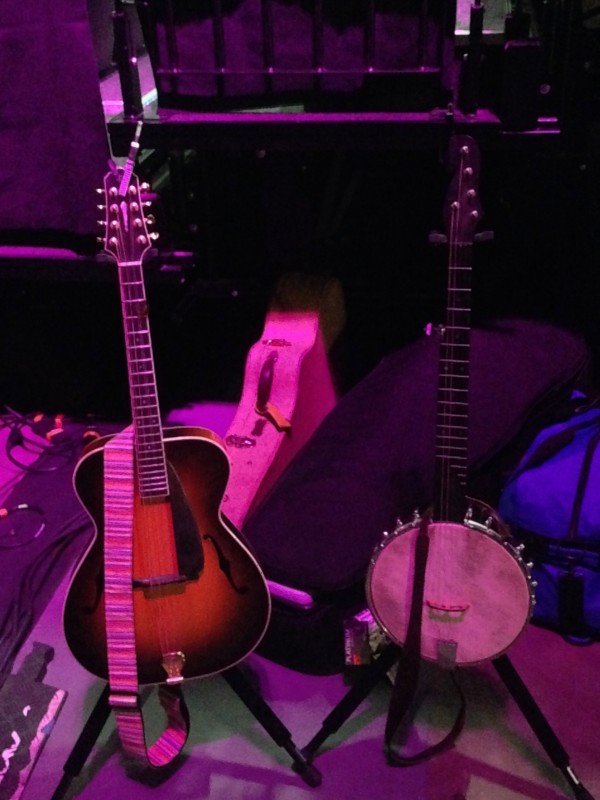 Sarah also brought what looks like a custom built "Burning Sun" banjo built by Blanco, Texas piano restorer Bernard Mollberg.  The esoteric instrument to the right is an octave mandolin crafted by Fletcher Brock of Seattle, Washington.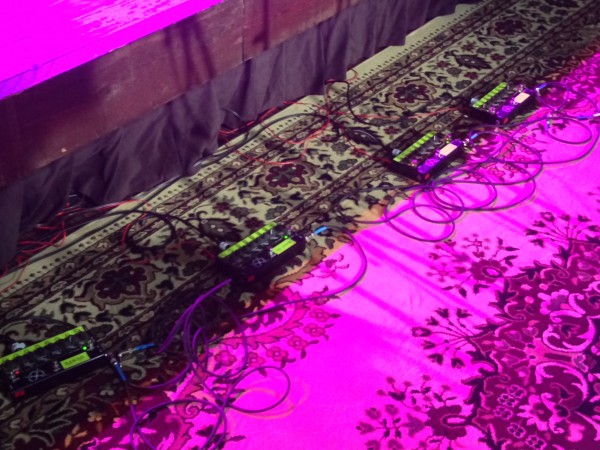 All instruments on stage run to their own pickups into their own dedicated Radial Tonebone PZ-Pres and then into the PA.
Hailing from Eagle Rock, California, Kenneth Pattengale and Joey Ryan formed, The Milk Carton Kids in 2011 – after years of paying  dues as solo artists, they were hailed as an overnight sensations as a duo. Whereas Ms. Jarosz and company avail themselves of a more modern technology to amplify their acoustic instruments, Ryan and Pattengale go the old-fashioned route and use microphones exclusively to project the sound of their voices and instruments. For the taping, MCK brought their own preferred setup of Ear Trumpet Lab microphones. Below you'll see a couple of pictures of a far more complicated set-up than what was used at the actual taping. For the recorded show, "the less is more" approach was decided and a single microphone was used. Though one microphone makes life simpler (or probably more complicated) for the sound guys, it necessitates a more dynamic approach to performing for Kenneth and Joey, meaning they have to physically move toward and away from the microphone as their musical parts dictate. That's quite an accomplishment of technique that is rarely seen these days.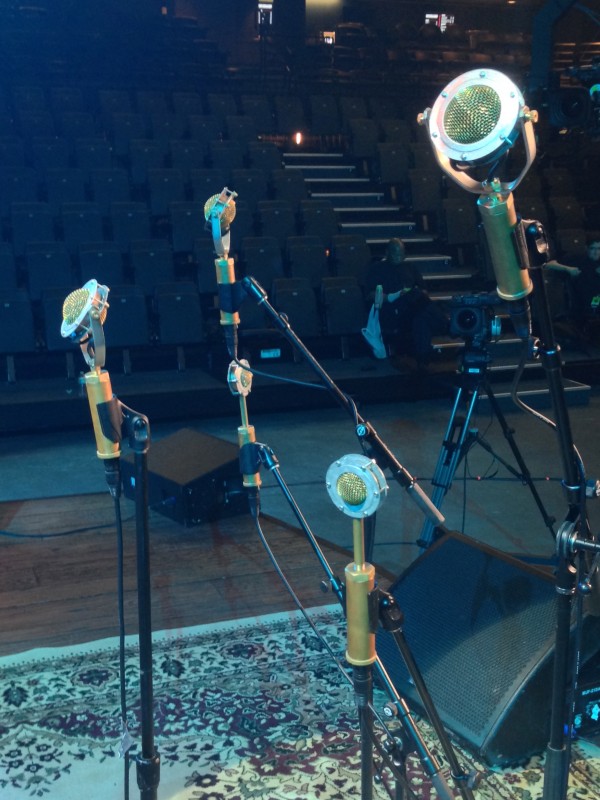 Pictured are the Edwina models for vocals and the Ednas placed lower for the guitars. Though they may look ancient, Ear Trumpet Lab mics are quite contemporary, extremely versatile, and very affordable.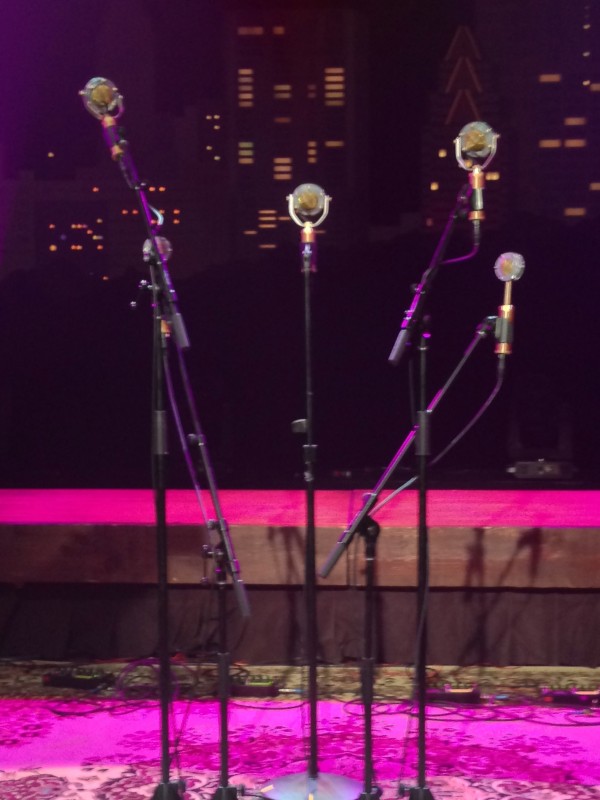 Joey plays a 1951 Gibson J-45, pictured below. Kenneth plays a 1954 Martin 0-15.