Austin City Limits is proud to announce new tapings for Season 48, showcasing a trio of originals. Renowned singer/songwriter and Texas icon Robert Earl Keen caps his remarkable musical journey with one last taping on April 27 before his planned retirement from live performance later this year. We're also thrilled to showcase debut tapings by a pair of 2022 Grammy-nominated acts whose individuality and artistic reach create songs thrilling in their distinctive flavors. On May 9, we welcome North Carolina-bred electronic duo Sylvan Esso. On May 25, Nashville-based singer and songwriter Allison Russell takes the ACL stage as we reach a major milestone: our 1000th taping.
Robert Earl Keen debuted on Austin City Limits in 1989 as part of a Texas Showcase and has made four headlining appearances in addition to appearing as a guest of Lyle Lovett in 2000, returning for ACL's milestone 40th Anniversary special in 2014 and hosting the ACL Hall of Fame in 2019. One of the most beloved songwriters and performers in Texas, the Houston native has lived his signature anthem "The Road Goes On Forever" as a road warrior performing over 180 dates in any given year, playing to his legions of fans at roadhouses, dance halls, theaters, and festival grounds. The legendary entertainer made the surprise announcement in March that he'll wrap up a remarkable four decades of touring with one last tour in 2022 as his swan song: I'm Comin' Home: 41 Years On The Road. "I've been blessed with a lifetime of brilliant, talented, colorful, electrical, magical folks throughout my life," says Keen. "This chorus of joy, this parade of passion, this bull rush of creativity, this colony of kindness and generosity are foremost in my thoughts…It's with a mysterious concoction of joy and sadness that I want to tell you that as of September 4, 2022, I will no longer tour or perform publicly." With a catalog of 21 albums, a band of stellar musicians, and many thousands of live shows under his belt, POLLSTAR ranked Keen in its Top 20 Global Concert Tours in 2021. Since releasing his debut album, No Kinda Dancer, in 1984, Keen has blazed a peer, critic, and fan-lauded trail that's earned him living-legend status in the Americana music world. He's received many accolades along the way, including 2015's inaugural BMI Troubadour Award, celebrating songwriters who have made a lasting impact. His songs have been recorded by George Strait, Joe Ely, Nancy Griffith, Gillian Welch, The Highwaymen and more. Keen has been inducted into the Texas Heritage Songwriters Hall of Fame (alongside his longtime friend and Texas A&M classmate Lyle Lovett), the Texas Cowboy Hall of Fame, and the Distinguished Alumni Award from Texas A&M University. Keen was weaned on classic rock and Willie records and steered clear of the country mainstream, always taking the road less traveled throughout his storied career. His literate songcraft, razor wit and killer band stirred up a grassroots sensation not seen since the '70s heyday of outlaw country. While Keen will be hanging up his hat on live shows, he'll continue to write music and create, host his popular Americana Podcast, support young artists, and follow his artistic muse wherever it takes him. We're thrilled to welcome Robert Earl Keen back to our stage for this very special performance.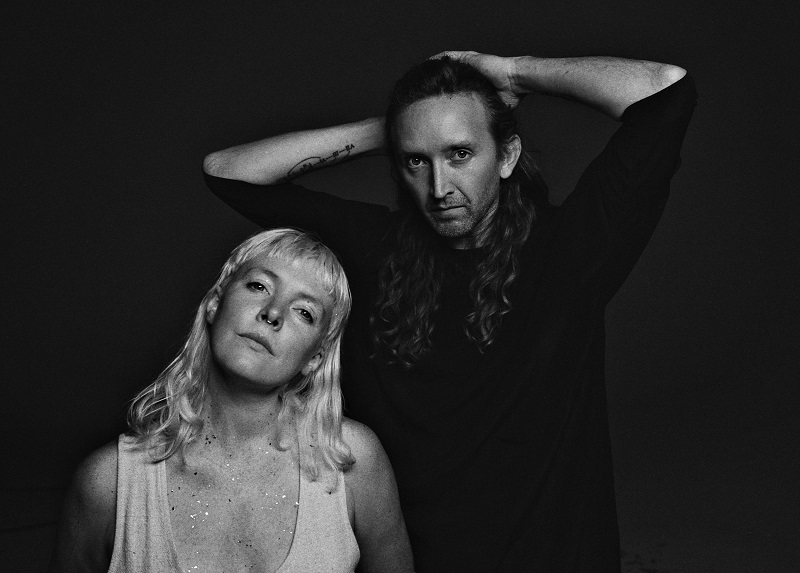 Sitting in a Wisconsin deli in 2012, Amelia Meath told her new friend Nick Sanborn she wanted to start a pop band. She proposed a simple division of labor: She'd write and sing their emotionally multivalent songs, wrapped around seemingly effortless hooks. And he'd make the beats that drove them, slightly slippery instrumentals that winked at his abstract electronic inclinations. For a time, that was the premise of Sylvan Esso. But during the last decade, those responsibilities have morphed. Meath and Sanborn's roles have become so intertwined that every moment of any new Sylvan Esso song feels rigorously conceptual but completely rapturous, their compelling central paradox. "Making music now looks like both of us sitting in a room together and having small arguments," Meath quips. That dynamic thumps at the heart of Free Love, Sylvan Esso's instantly endearing third album and a charming but provocative testament to the duo's long-term tension. "We're trying to make pop songs that aren't on the radio, because they're too weird," says Meath. You could frame Free Love in a dozen different ways. You could, for instance, declare it their undeniable pop triumph, thanks to the summertime incandescence of "Ferris Wheel" or the handclap kinetics of "Train." You might, on the other hand, call it their most delicate work yet, owing to Meath's triptych of gently subversive anthems—"What If," "Free," and "Make It Easy"—that begin, end, and split the record into sides. You could label Free Love their modular synthesis album, since Sanborn's explorations of those infinite systems shape so many of these daring songs. You might even call it their marriage record, as it's the first LP Meath and Sanborn have made since trading vows. Instead, the thread that binds together every scintillating moment of Free Love may seem surprising for a duo that has already netted a 2022 Grammy nomination for Best Dance/Electronic Album for the record , made some of their generation's sharpest pop daggers, and generally approached their work with an anything-goes esprit: Finding confidence. An album that implores us to consider that our assumptions about our world might be wrong, Free Love asks major questions about self-image, self-righteousness, friendship, romance, and environmental calamity with enough warmth, playfulness, and magnetism to make you consider an alternate reality. These are Sylvan Esso's most nuanced and undeniable songs—bold enough to say how they feel, big enough to make you join in that feeling. The Durham, NC-based duo is currently on a U.S. headline tour with high-profile upcoming summer dates at Wilco's Solid Sound and Rothbury's Electric Forest Festival.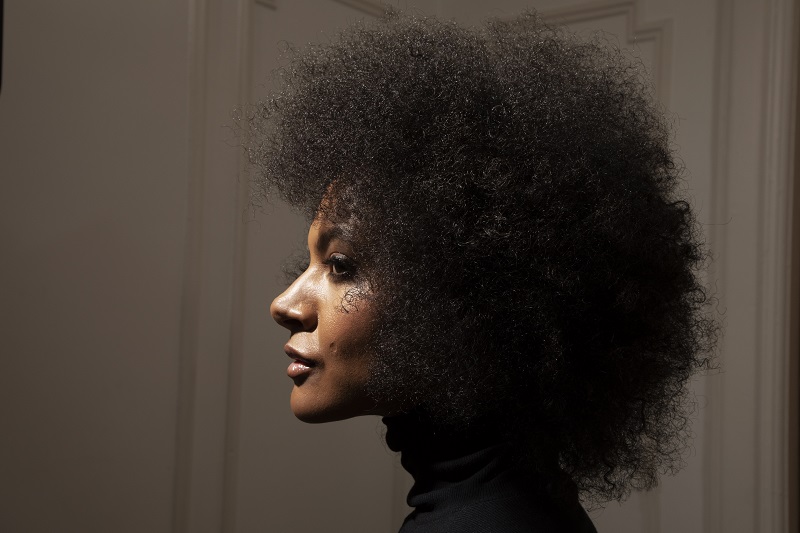 After years of collaborations with like-minded artists, Allison Russell's first-ever solo project, Outside Child was released in 2021 to critical acclaim and earned a trio of 2022 Grammy nominations, including Best Americana Album. Russell, a self-taught singer, songwriter, multi-instrumentalist, and co-founder of folk collective Our Native Daughters and duo Birds of Chicago, unpacks her youth in searing detail. Rolling Stone raves, "Russell turned her brutally tough childhood into stunning art." Raised in Montreal, Russell imbues her music with the colors of her city – the light, the landscape, the language – but also the trauma that she suffered there. It is a heartbreaking reflection on a childhood no one should have to endure, and at the same time a powerful reclamation – asserted from a place of healing, of motherhood, of partnership – and from a new home made in Nashville. The record features many of the artistic family members she has found there including Yola, Erin Rae, The McCrary Sisters, Ruth Moody, Jamie Dick, Dan Knobler and her partner JT Nero. Outside Child, says Russell "is about resilience, survival, transcendence, the redemptive power of art, community, connection, and chosen family." Singing about this on the double Grammy-nominated "Nightflyer," Russell ponders the healing power of motherhood, using the track's wide-open expanse to convey the strength she didn't know she had. Here, the line "I am the mother of the evening star / I am the love that conquers all" is "the most defiantly triumphant, hopeful line I've ever written," says Russell. "That's about the birth of my daughter and how that transformed me." Though she endured a fraught relationship with her own mother, Russell remembers how she'd crawl underneath the piano and listen to her mother play. "I would hum along with her," Russell recalls. "She said I was humming before I could talk. I was able to feel some kind of comfort or love or connection in a way that she couldn't verbally or physically express – but I could feel in her music that there was love in her." Ultimately, Outside Child is not only a radical reclamation of a traumatic childhood and lost home, it is a lantern light for survivors of all stripes – a fervent reminder of the eleventh hour, resuscitative power of art. Fellow songwriter and poet Joe Henry raves, "Outside Child draws water from the dark well of a violent past. The songs themselves ––though iron-hard in their concerns–– are exultant: exercising haunted dream-like clean bedsheets snapped and hung out into broad daylight, and with the romantic poet's lust for living and audacity of endurance." We're thrilled to bring Russell to the ACL stage as we celebrate a landmark occasion with our milestone 1K taping moment.
Want to be part of our audience? We will post information on how to get free passes as we get a week out from each date. Follow us on Facebook and Twitter for notice of postings. The broadcast episodes will air in late 2022 on PBS as part of our upcoming Season 48.
Please look for safety updates regarding entry to Austin City Limits tapings. Austin PBS will continue to monitor local COVID-19 trends and will meet or exceed protocols mandated by local governments.