Austin City Limits is thrilled to announce a stellar slate of October tapings as part of our Season 47. Multi-platinum singer-songwriter Olivia Rodrigo makes her ACL debut on Oct. 2; acclaimed singer/songwriter Joy Oladokun makes her debut on Oct. 3; international superstar rock legends Duran Duran hit the ACL stage for the first time on Oct. 5; multiple GRAMMY-winner Brittany Howard returns to our stage in her first appearance as a solo artist on Oct. 6; and indie original Phoebe Bridgers makes her long-awaited ACL debut on Oct. 7. 
Multi-platinum singer-songwriter Olivia Rodrigo dominated the charts and smashed streaming records in a breakout year, earning multiple No. 1 hits with her record-breaking, RIAA Platinum Certified debut album SOUR. It all started with her debut single "drivers license," which landed at No. 1 on the Billboard Hot 100 in early January in its first week out. The anthem has since become one of the most streamed songs in the world, surpassing 1 billion total Spotify streams and 1.2 billion global streams on Apple Music. The breakout pop phenom is now officially in the driver's seat and not slowing down, she earned the most U.S. audio streams from a female debut album ever, broke the record for the most-streamed album in a week by a female artist in Spotify history and cemented her status as one of the most promising young artists to emerge in recent years: "All of pop music is Olivia Rodrigo's playground… She's a whole new pop-queen paradigm, ripping up the old playbook and starting again." – ROLLING STONE; "…Rodrigo has become a voice of her generation" – VARIETY; "…SOUR stakes its claim as the pop album of the year so far." – BILLBOARD. The L.A.-based artist displays her remarkable talent for capturing complex emotions in high-impact pop songs on SOUR and continues her chart-topping reign with No. 1 singles "deja vu," "good 4 u" and her latest "brutal." SOUR embodies a minimalist but mesmerizing form of alt-pop, each song centered on the Southern California native's beautifully detailed storytelling and unforgettably original narrative voice. But while she never shies away from sharing her messiest and most painful feelings, Rodrigo endlessly matches her sensitivity with an undeniable boldness. To that end, SOUR fully reflects the moody intensity that informed its title. "I'm fascinated by the idea of a relationship going sour," says Olivia. "For me the goal of all music is to take these complicated feelings and externalize them in a way that makes people feel seen—but then when someone tells me that one of my songs resonates with them, it makes me feel seen too. It's so inspiring to see my music affect people and maybe help them to feel less alone, and I just want to keep doing that for the rest of my life.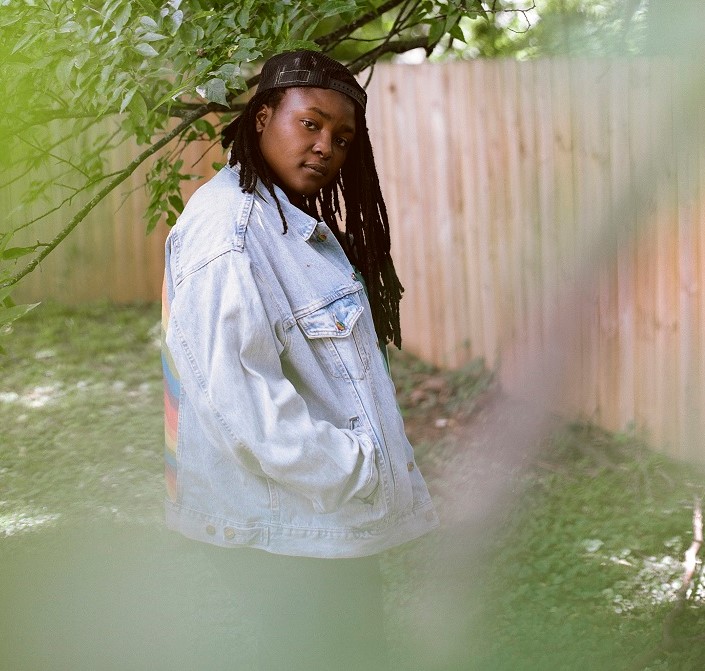 Breakthrough singer, songwriter and musician Joy Oladokun is having a banner year with the release of her major label debut album, in defense of my own happiness. The acclaimed record features collaborations with Maren Morris, Jensen McRae and Penny & Sparrow and has recently been named one of the "Best Albums of 2021 So Far" by Variety and Rolling Stone, with the latter hailing Oladokun, "a serious talent with a kind of low-key, casual ease…she's always seeking out the light to point the way, making for one of the year's most uplifting listens." NPR Music raves "Oladokun's songwriting is brutally honest, yet inviting, as she fearlessly tackles tough topics…while the theme is heavy, the delivery is uplifting, once again demonstrating how Oladokun's penetrating gaze into the human psyche yields beautiful storytelling in spite of the pain that surely inspired it." Additionally, NPR Music declares, "She has a remarkable ability to distill how forces at work in the world…she can make even social and political protest feel like an intimate, warmly human act." A special deluxe edition, in defense of my own happiness (complete), was released this summer via Amigo Records/Verve Forecast/Republic Records, and features all 14 tracks from in defense of my own happiness, ten songs from her self-released 2020 record in defense of my own happiness (the beginnings), and new track "judas," a highlight Billboard praises, "As per usual with the fast-rising singer-songwriter, it's a beautiful song that will have you thinking about it for the rest of the day." Oladokun continues to forge her own path, sharing the unique perspective she's gained from living in today's world as a black, queer woman and first-generation child of Nigerian immigrants. Born in Arizona and now living in Nashville, her musical exploration began at age ten when she was inspired to learn guitar after seeing a video of Tracy Chapman—the first time she'd ever seen a black woman play the instrument. In the years since she has garnered a devoted fanbase and her music has been featured on popular television shows including "Grey's Anatomy" and "This Is Us." After performing special shows earlier this summer with Leon Bridges, Cautious Clay, and Dermot Kennedy, Oladokun will continue to tour throughout the fall, including an appearance at ACL Fest and several dates supporting Jason Isbell and the 400 Unit and Pink Sweat$.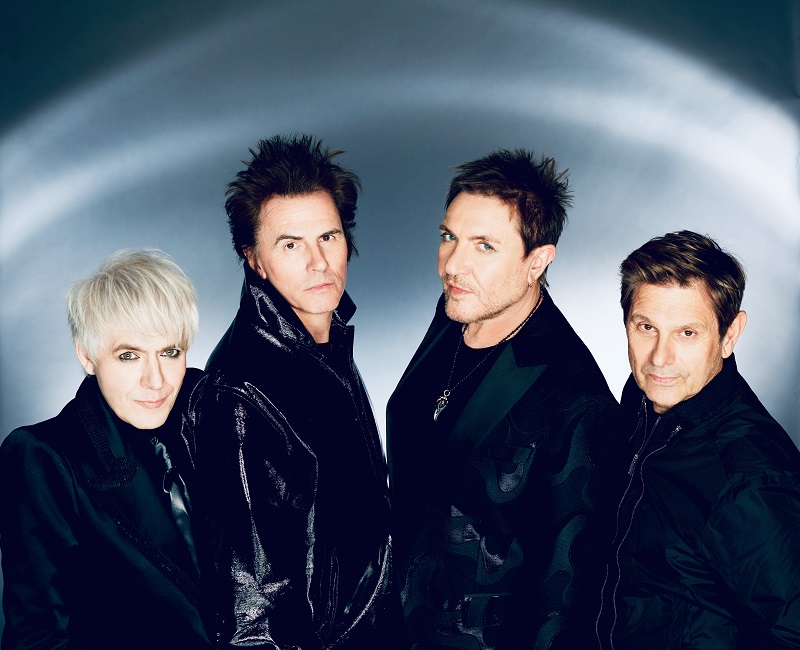 Duran Duran make their ACL debut on the eve of the release of their highly anticipated 15th studio album, FUTURE PAST, out October 22. Duran Duran is singer Simon Le Bon, bassist John Taylor, keyboardist Nick Rhodes and drummer Roger Taylor. Internationally acclaimed, award-winning, and among the best-selling acts of all time, the Birmingham, England natives celebrate their 40th Anniversary this year with several high-profile appearances including headlining slots at ACL Fest and the upcoming Global Citizen LIVE. FUTURE PAST, Duran Duran's first album in six years, boasts esteemed producers and collaborators including pioneering Italian composer/producer Giorgio Moroder, the critically acclaimed British DJ/producer Erol Alkan, and Grammy and Academy award-winner Mark Ronson, plus special guests Graham Coxon of Blur, Swedish hitmaker Tove Lo, Japan's CHAI and more. The album was recorded across studios in London, LA and Tokyo over lockdown.
Earlier this year, Duran Duran captivated American audiences with their spellbinding set at the Billboard Music Awards, where they they performed the first single from the new record, "INVISIBLE," as well as classics "Notorious" and "Hungry Like The Wolf." Four decades on from the release of their legendary 1981 self-titled debut album, the influential British music icons recently released their latest single "ANNIVERSARY," about which John Taylor said, "'ANNIVERSARY' is a special song for us. Obviously we were conscious of our own impending 40th anniversary of making music together, but we wanted the song's meaning to be inclusive in the broadest possible way. After playing and working together for so long, we very much appreciate what 'being together' and 'staying together' can really mean – it's not something we would have thought song worthy 40 years ago but we do today!" Like the album from which it comes, "ANNIVERSARY" is Duran Duran at their exhilarating best, and continues to show why they're still one of the most exciting and progressive bands on the planet. Said frontman Simon Le Bon, "When we first went into the studio in late 2018, I was trying to persuade the guys that all we needed to do was write two or three tracks for an EP. Four days later, with the nucleus of 25 plus strong songs in the can, that all deserved development, I realized we'd be in it for the long haul, but that was before COVID. So here we are in 2021 with our 15th studio album, FUTURE PAST, straining at the leash. I'm not saying it's epic, but well … yes I am."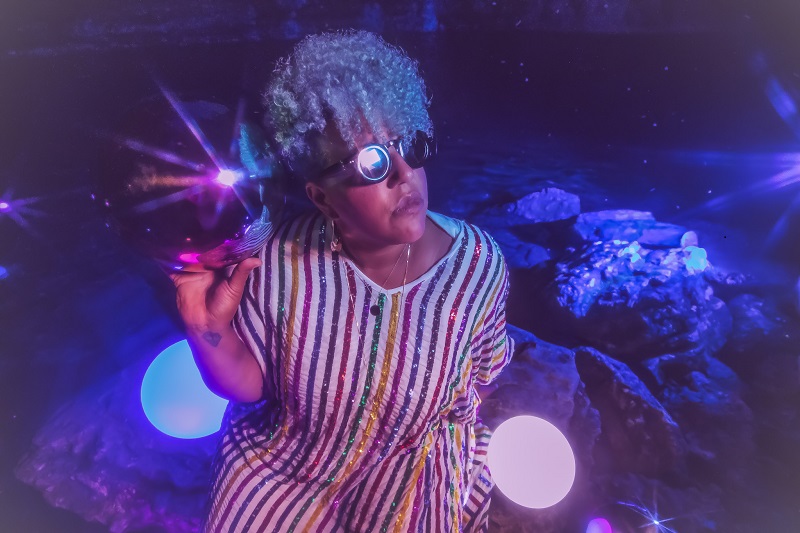 As the frontwoman and guitarist for Alabama Shakes, Brittany Howard became one of music's most celebrated figures – the band won four GRAMMYs (out of its nine nominations) and she has performed everywhere from the Obama White House to the main stage at Lollapalooza, where she sang with Paul McCartney at his invitation. But for her solo debut Jaime, Howard boldly decided to explore new directions, with diverse instrumentation and arrangements and intimate, revelatory lyrics. Howard titled the album after her sister, who taught her to play the piano and write poetry, and who died of cancer when they were still teenagers. Jaime was awarded four stars by Rolling Stone, MOJO and Q, named the Best Album of 2019 by NPR and nominated for a GRAMMY Award in the Best Alternative Music Album category. Praising Jaime as "a candid autobiography in funk," The New York Times said, "With a voice that can go to the roadhouse, the church or deeply private places, she exorcises troubles with the music's sheer pleasure." "Stay High" won a GRAMMY for Best Rock Song after spending three weeks at No. 1 on Billboard's Adult Alternative Songs chart. It was Public Radio's Most Popular Song of 2019 and named by Pitchfork and others as one of the year's best songs. "History Repeats," "Goat Head" and "Short And Sweet" received GRAMMY nominations in the rock, R&B and American roots categories respectively. She makes her solo debut on Austin City Limits after appearing twice on the program with Alabama Shakes.
Phoebe Bridgers' second album Punisher, was one of 2020's best-loved records, earning four 2021 Grammy nominations, including Best New Artist. The Pasadena, California-born and raised singer and songwriter doesn't write love songs as much as songs about the impact love can have on our lives, personalities, and priorities. To say Bridgers writes about heartbreak is to undersell her blue wisdom; to say she writes about pain erases all the strange joy her music emanates. Punisher, her second solo album, cements Bridgers as one of the most clever, tender and prolific songwriters of our era. Bridgers released Stranger In The Alps, her 2017 debut album, as a relatively unknown singer-songwriter living in Los Angeles. Four years later, she's become an internationally recognized musician with four acclaimed bodies of work to her name: her two solo albums, the boygenius EP, a collaboration with Julien Baker and Lucy Dacus; and Better Oblivion Community Center, a surprise release with Conor Oberst in 2019. Co-producing Punisher with Tony Berg and Ethan Gruska further sharpened her instincts, and the resulting work is an even weirder, more dynamic, and stylistically diverse song cycle. The album's breakout single, "Kyoto," a 2021 Grammy double-nominee for Best Rock Song and Best Rock Performance, registers as one of the most upbeat Bridgers has ever released, but touches on heavy subjects."I love my life, my real actual dreams came true, but sometimes when I feel depressed, I also feel really guilty," she said. "That song is about being in Japan for the first time, somewhere I've always wanted to go, playing my music for people who really want to hear it, and feeling…bad." Punisher is fascinated with, and driven by, that kind of impossible tension. Whether it's writing tweets or songs, Bridgers' singular talent lies in bringing fierce curiosity to uncomfortable and painful things, interrogating them until they yield up answers that are beautiful and absurd, or faithfully reporting the reality that, sometimes, they are neither. This is Punisher in a nutshell: devastating elegance punctuated by a moment of deeply witty self-awareness. We're thrilled to welcome Bridgers in her ACL debut.
The broadcast episodes will air this fall and winter as part of our upcoming Season 47, which premieres October 4 on PBS.
Due to implemented safety measures amid the ongoing uncertainty relating to COVID-19, there is currently no public ticket giveaway for access to attend these upcoming ACL tapings. With the safety of the artists, crew and guests top of mind, the limited studio audience will be prioritized to our donors who make Austin City Limits possible and who have continued to support the show during this challenging time and beyond. Effective 8/23/21, Austin PBS has adopted updated health & safety protocols for those in attendance at tapings until further notice. As public health conditions for live entertainment change, ACL will remain flexible and adapt to applicable health protocols. We will expand the audience as safety measures allow and will post giveaway opportunities on acltv.com as available. We appreciate your understanding and patience as we continue to respond to ever-changing conditions. Our top priority is bringing y'all great music and keeping everyone who attends ACL tapings safe.
About Austin City Limits
Austin City Limits (ACL) offers viewers unparalleled access to featured acts in an intimate setting that provides a platform for artists to deliver inspired, memorable, full-length performances. Now in its 47th Season, the program is taped live before a concert audience from The Moody Theater in downtown Austin. Austin City Limits is the longest-running music series in television history and remains the only TV series to ever be awarded the National Medal of Arts. Since its inception, the groundbreaking music series has become an institution that's helped secure Austin's reputation as the Live Music Capital of the World. The historic KLRU Studio 6A, home to 36 years of ACL concerts, has been designated an official Rock & Roll Hall of Fame Landmark. In 2011, ACL moved to the new venue ACL Live at The Moody Theater in downtown Austin. ACL received a rare institutional Peabody Award for excellence and outstanding achievement in 2012.
Austin City Limits is produced by Austin PBS, KLRU-TV and funding is provided in part by Dell Technologies, Workrise, the Austin Convention Center Department and Cirrus Logic. Additional funding is provided by the Friends of Austin City Limits. Learn more about Austin City Limits, programming and history at acltv.com.