Austin City Limits' esteemed forty-seventh taping season continues with a highly-anticipated September schedule, featuring the debut of eclectic groove trio Khruangbin on Sept. 13, the second visit from R&B singer/songwriter Leon Bridges on Sept. 14, songwriting icon Jackson Browne in his first appearance in nearly two decades on Sept. 22, and a new taping with modern rock star St. Vincent on Sept. 30.
Taking their name from a Thai word that means airplane, Khruangbin has always been multilingual, weaving far-flung musical languages like East Asian surf-rock, Persian funk, and Jamaican dub into mellifluous harmony. The atmospheric Texan trio is formed by bassist Laura Lee Ochoa, guitarist Mark Speer, and drummer Donald 'DJ' Johnson Jr. Khruangbin's widely-acclaimed recent album Mordechai represents a shift for the primarily instrumental act, featuring vocals prominently on nearly every song, It's a shift that rewards the risk, reorienting Khruangbin's transportive sound toward a new sense of emotional directness, without losing the spirit of nomadic wandering that's always defined it. And it all started with them coming home. By the summer of 2019, the Houston act had been on tour for nearly three-and-a-half years, playing to audiences across North and South America, Europe, and southeast Asia behind its acclaimed debut The Universe Smiles Upon You and their breakthrough second album Con Todo El Mundo. They returned to their farmhouse studio in Burton, Texas, ready to begin work on their third album. But they were also determined to slow down, to take their time and luxuriate in building something together. Khruangbin had worked with lyrics before, but this time Ochoa had found she had something to say—and so did the songs. Letting those words ring out gave Khruangbin's cavernous music a new thematic depth. Musically, the band's ever-restless ear saw it pulling reference points from Pakistan, Korea, and West Africa, incorporating strains of Indian chanting boxes and Congolese syncopated guitar. But more than anything, the album became a celebration of Houston, the eclectic city that had nurtured them, and a cultural nexus where you can check out country and zydeco, trap rap, or avant-garde opera on any given night. In those years away from that home, Khruangbin's members often felt like they were swimming underwater, unsure of where they were going, or why they were going there. But Mordechai leads them gently back to the surface, allowing them to take a breath, look around, and find themselves again. The just-dropped Mordecai Remixed embodies the band's creative aesthetic: "We write our music to be interpreted; this is another wonderful interpretation of the music. There is something very vulnerable about letting others work on your music. But through the correspondence with the different artists, we gained a bigger connection to the songs themselves." Frequent collaborators, Khruangbin teamed up with Leon Bridges to pay tribute to the state that raised them with 2020's EP Texas Sun.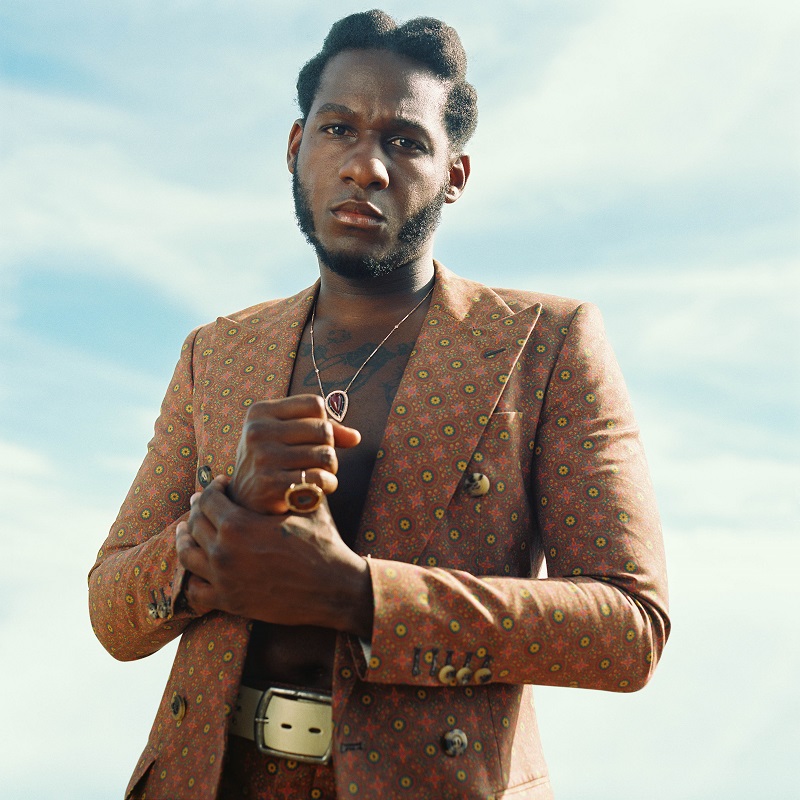 Grammy Award-winning R&B artist and songwriter Leon Bridges returns to our stage for the first time since his 2016 ACL debut, showcasing his third release, the acclaimed Gold-Diggers Sound, whose name comes from the East Hollywood studio where the album was made. Gold Diggers Sound is a literal place: a studio, speakeasy-style bar and hotel on an unassuming block in Los Angeles. The Fort Worth native spent over two years in residence conceptualizing, writing and recording, and the result is his most confident, intimate and sensual album to date. Hailed a Critics Pick by The New York Times, Gold-Diggers Sound is a modern R&B album with touches of soul and psychedelia, featuring twelve tracks, including previously released tracks "Motorbike", "Why Don't You Touch Me" and "Sweeter," which Bridges released last June after the police murder of George Floyd. The record is birthed from extended late nights at the Los Angeles complex and celebrates Bridges' immersive experience of creating music in the same space in which he lived, worked, and drank. What began as nightly all-night jam sessions where Leon and his fellow musicians could just vibe and let loose away from crowds, cameras, and structured studio schedules, quickly began to form into what he realized was an album. Says Bridges, "I spent two years jamming in what often felt like a musician's paradise. We effortlessly moved from the dance floor to the studio. We would be finishing our tequilas at 10AM and waking up with coffee and getting to work at 10PM. It was all for the love of R&B and musicianship." Gold-Diggers Sound is also the culmination of three years of musical experimentation: recording the Texas Sun EP with Khruangbin, duetting with Kacey Musgraves, collaborating with artists including Diplo, Luke Combs, Odesza, Lucky Daye and John Mayer, and contributing vocals to The Avalanches' haunting "We Will Always Love You." It positions him as a dynamic artist unbound by expectations, yet always focused on delivering outstanding performances guided by soulful commitment. "I love staying unpredictable. I get high off of that," says Bridges. "R&B and soul aren't linear things; they have different outputs. I want my fans to embrace the direction I'm going in. My music is going to continue to evolve, but it's always going to stay meaningful and soulful."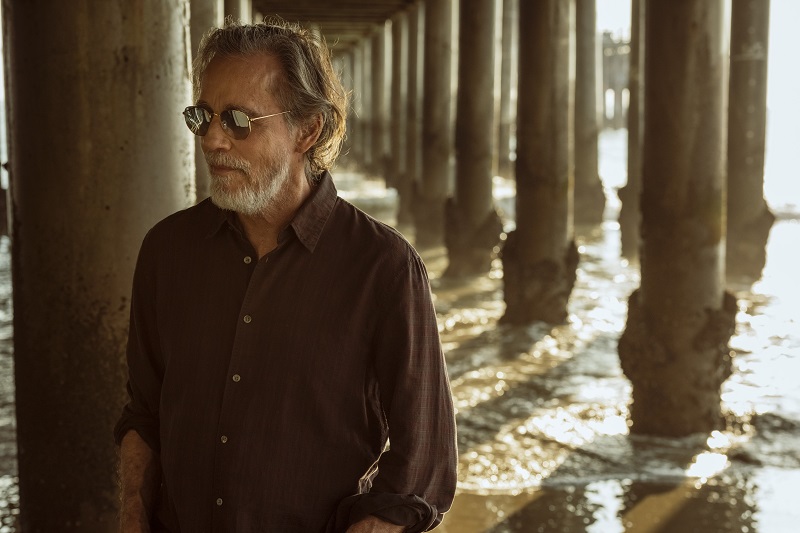 Jackson Browne's classic self-titled debut album was released in 1972, and for over 50 years he has written and performed some of the most literate and moving songs in popular music, and defined a genre of songwriting charged with honesty, emotion and personal politics. Hailed as one of the Greatest Songwriters of All Time by Rolling Stone, Browne is revered for era-defining hits like "Running On Empty" and "The Pretender," as well as deeply personal ballads like "These Days" and "In the Shape of a Heart." He was inducted into both the Rock and Roll Hall of Fame and Songwriters Hall of Fame in 2004 and 2007. Throughout his storied career, Browne has regularly threaded activism into his life and songs, raising funds and awareness for social, political, and environmental efforts.
In a season highlight, Browne returns to our stage for the first time since his ACL debut in 2002, showcasing a new collection of songs, Downhill From Everywhere, his fifteenth studio album, which debuted in the Top 5 on Billboard's Current Album, Album Sales and Americana Album Charts. Though the songs were recorded prior to the tumultuous events of the past year, the album feels remarkably prescient, grappling with truth and justice, respect and dignity, doubt and longing, all while maintaining a defiant sense of optimism that seems tailor-made for these turbulent times. The album's breakout single "My Cleveland Heart," inspired by a Cleveland factory that produces artificial hearts, imagines the liberation that would come from replacing our fallible, human hearts with unbreakable, artificial ones ("They're made to take a bashin' / And never lose their passion"). Like much of Browne's illustrious catalog, Downhill From Everywhere is fueled by a search—for connection, for purpose, for self—but there's a heightened sense of urgency written between the lines, a recognition of the sand slipping through the hourglass that elevates the stakes at every turn. While such ruminations might suggest a meditation on aging and mortality from a rock icon in his early 70s, the truth is that Browne isn't looking in the mirror; he's singing about us, about a world fast approaching a social, political, and environmental point of no return. Clean air, fresh water, racial equity, democracy—it's all on the line, and nothing is assured. "I see the writing on the wall," says Browne. "I know there's only so much time left in my life. But I now have an amazing, beautiful grandson, and I feel more acutely than ever the responsibility to leave him a world that's inhabitable." The songs on Downhill From Everywhere are ultimately portraits—of people, of places, of possibilities—that appeal to our fundamental humanity, to the joy and pain and love and sadness and hope and desire that bind us all, not only to each other, but to those who came before and the generations still to come. Browne, currently on a U.S. tour with James Taylor, has announced a fall headlining tour and will also be a featured keynote speaker at this year's AmericanaFest. We're thrilled to welcome him back to the ACL stage.
First appearing on ACL in 2009, groundbreaking Texas native St. Vincent opened our Season 44 broadcast season in an epic hour, and we're thrilled to have her back for her third appearance on the ACL stage. Hailed in a four-star Rolling Stone review as "a mutant strain of retro pop steeped in New York lore," Daddy's Home, the sixth album from Annie Clark, a/k/a St. Vincent, is the latest facet of an ever-evolving artist widely regarded as the most consistently innovative and intriguing presence in modern music. In the winter of 2019, as her 2017 masterpiece MASSEDUCTION's title track won the Grammy for Best Rock Song and the album won Best Recording Package, St. Vincent's father was released from prison. She began writing the songs that would become Daddy's Home, closing the loop on a journey that began with his incarceration in 2010, and ultimately led her back to the vinyl her dad introduced her to during her childhood. The records she has probably listened to more than any others: music made in sepia-toned downtown New York from 1971-1975 – gritty, grimy, sleazy. The first full broadcast from St. Vincent's synthesis of this came in the form of "Pay Your Way In Pain" and "The Melting Of The Sun" – played live before a crowd for the first time during her return to Saturday Night Live – highlighting Clark's ability to shred both vocally and on the debut appearance of Goldie, the newest model of her signature Ernie Ball Music Man guitar. The reaction to Daddy's Home has been immediate and ecstatic, with raves including. "In an industry crowded with artists who claim singularity, there is perhaps no musician more deserving of the label than St. Vincent" (Interview), "St. Vincent's sound is more electric than ever" (Los Angeles), "St. Vincent has gotten to the point where we can't look away, because there's just nobody in indie-pop quite like Annie Clark" (Paste), and so many more. St. Vincent is now taking 2021's most talked-about record on the road along with her top shelf Down And Out Downtown Band comprised of Justin Meldal-Johnsen (bass), Jason Falkner (guitar), Rachel Eckroth (keys), Mark Guiliana (drums), and backing vocalists Nayanna Holley, Stevvi Alexander and Danielle Withers—don't miss out on the invitation to spend the night with St. Vincent in the world of Daddy's Home.
Due to implemented safety measures and the ongoing uncertainty relating to COVID-19, there is currently no public ticket giveaway for access to attend these upcoming ACL tapings. With the safety of the artists, crew and guests top of mind, the limited studio audience will be prioritized to our donors who make Austin City Limits possible and who have continued to support the show during this challenging time and beyond. Effective 8/23/21, Austin PBS has adopted updated health & safety protocols for those in attendance at tapings until further notice. As public health conditions for live entertainment change, ACL will remain flexible and adapt to applicable health protocols. We will expand the audience as safety measures allow and will post giveaway opportunities on acltv.com as available. We appreciate your understanding and patience as we continue to respond to ever-changing conditions. Our top priority is bringing y'all great music and keeping everyone who attends ACL tapings safe. In the meantime, select tapings will be offered as livestreams for our wonderful fans and supporters to enjoy on ACL's YouTube Channel. Viewers can visit acltv.com for the latest news regarding livestreams.
About Austin City Limits
Austin City Limits (ACL) offers viewers unparalleled access to featured acts in an intimate setting that provides a platform for artists to deliver inspired, memorable, full-length performances. Now in its 47th Season, the program is taped live before a concert audience from The Moody Theater in downtown Austin. Austin City Limits is the longest-running music series in television history and remains the only TV series to ever be awarded the National Medal of Arts. Since its inception, the groundbreaking music series has become an institution that's helped secure Austin's reputation as the Live Music Capital of the World. The historic KLRU Studio 6A, home to 36 years of ACL concerts, has been designated an official Rock & Roll Hall of Fame Landmark. In 2011, ACL moved to the new venue ACL Live at The Moody Theater in downtown Austin. ACL received a rare institutional Peabody Award for excellence and outstanding achievement in 2012.
Austin City Limits is produced by Austin PBS, KLRU-TV and funding is provided in part by Dell Technologies, Workrise, the Austin Convention Center Department and Cirrus Logic. Additional funding is provided by the Friends of Austin City Limits. Learn more about Austin City Limits, programming and history at acltv.com.