Live music beacon Austin City Limits announces the second half of Season 46, with six new installments to begin airing in January 2021 as part of the program's thirteen-episode season. ACL has featured some of the most iconic performances in live music for over four and a half decades, and continues to bring viewers a stellar slate of broadcast episodes featuring a mix of new performances (taped during the current Covid-19 pandemic without an audience) and installments featuring highlights from ACL favorites, continuing Austin City Limits' run as the longest-running music television show in history. The program returns on Saturday, January 9 at 8pm CT/9pm ET with an epic hour celebrating the 25th Anniversary of rock superstars Foo Fighters.
Season 46 returns in January with a must-see hour, Foo Fighters Rock Austin City Limits, a silver anniversary celebration of the rock superstars, featuring a hit parade of classics from the powerhouse band's two unforgettable ACL appearances in 2008 and 2014. ACL spotlights one of modern rock's finest bands, Austin's own Spoon, with The Best of Spoon, offering a fascinating look at the band's evolution dating back to their debut on the series in 2003 to the recent present via highlights from the four-time ACL veterans. Blues and soul luminary Ruthie Foster, a 2021 Grammy Award nominee, returns for the first time in nearly two decades. Dynamic husband-and-wife duo The War And Treaty, Americana Music Awards 2019 Emerging Act of the Year, deliver a show-stopping ACL debut. 

A season highlight is the long-awaited debut of '70s outlaw country legend Ray Wylie Hubbard, currently enjoying one of the greatest second acts in music, in an epic hour. In a year of profound loss, ACL salutes a pair of Texas icons we lost during 2020, Jerry Jeff Walker and Billy Joe Shaver, pioneers of Austin's cosmic cowboy movement in the mid-1970s, in an hourlong installment featuring historic highlights from the influential troubadours' multiple appearances on the ACL stage. Season 46 closes out with one of the most-requested episodes in the ACL archive: a vintage hour with the late New Orleans legend Allen Toussaint, performing iconic gems from across his half-century career, originally broadcast over a decade ago during ACL's Season 35, and remains one of the most enduring, entertaining hours in ACL's history.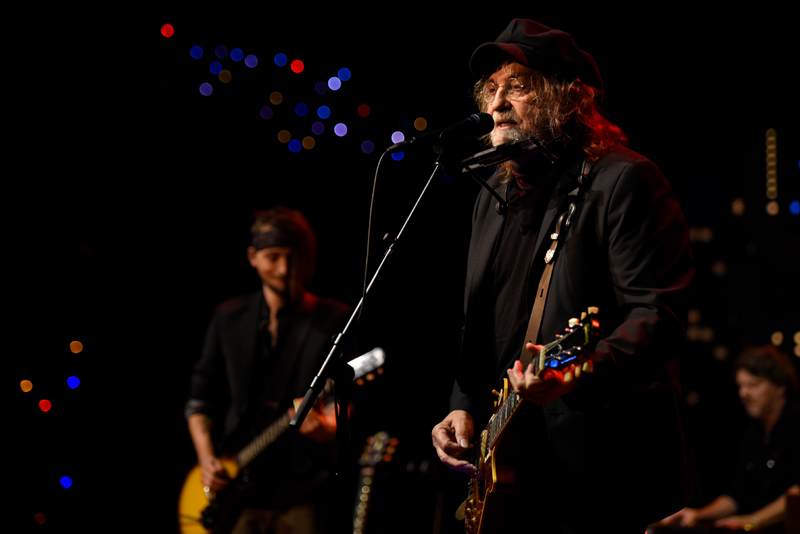 "In a year like no other, we're proud that we were able to capture seven brand-new performances for our 46th season," said ACL executive producer Terry Lickona. "As always, they include a mix that's eclectic, electric and even a touch eccentric. On top of that, we were able to pull some gems out of the ACL goldmine to celebrate some highlights from the past, and honor those who helped to create the ACL legacy."
Season 46 Broadcast Schedule:
January 2 ACL Hall of Fame: The First 6 Years
January 9 Foo Fighters Rock Austin City Limits
January 16 The War And Treaty | Ruthie Foster
January 23 Ray Wylie Hubbard
January 30 The Best of Spoon
February 6 Texas Icons: Jerry Jeff Walker & Billy Joe Shaver
February 13 Allen Toussaint: New Orleans Legend
A special broadcast, ACL Hall of Fame: The First 6 Years, premieres Saturday, January 2 at 8pm CT/9pm ET. Check local PBS listings for times. Austin City Limits celebrates the first six years of the annual ACL Hall of Fame, from the inaugural induction celebration in 2014 to 2019's sixth annual ceremony. The 14-song, all-star salute, recorded live in Austin, Texas, features best–in-class performances and collaborations, many never-before-broadcast, from the annual celebrations in a performance-packed hour. Hall of Fame honorees including Willie Nelson, Buddy Guy, Los Lobos, Bonnie Raitt, Rosanne Cash and Kris Kristofferson perform alongside special guests.
ACL's Season 46 premiered in October with standout performances from 2021 Grammy nominee Rufus Wainwright, UK country-soul sensation Yola, rock and country trailblazers The Mavericks, acclaimed Austin standout Jackie Venson, salutes to late ACL legends John Prine and Stevie Ray Vaughan, a celebration of 50 years of Asleep at the Wheel and more. The series will continue to broadcast fan-favorite encore episodes through the end of 2020.
Tune-in, log on, and let ACL be a trusted sidekick for entertainment during these challenging days. Viewers can visit acltv.com for news regarding live streams, future tapings and episode schedules or by following ACL on Facebook, Twitter, IG and TikTok. Fans can also browse the ACL YouTube channel for exclusive songs, behind-the-scenes videos and full-length artist interviews.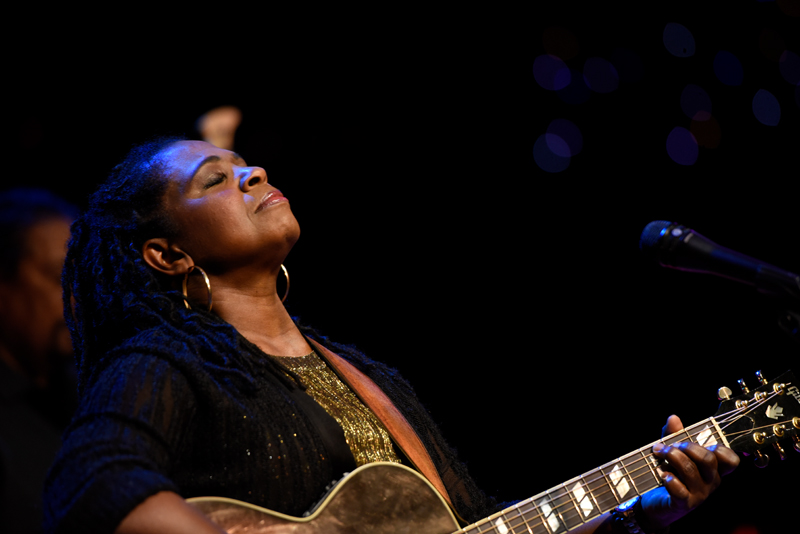 About Austin City Limits
Austin City Limits (ACL) offers viewers unparalleled access to featured acts in an intimate setting that provides a platform for artists to deliver inspired, memorable, full-length performances. Now in its 46th Season, the program is taped live before a concert audience from The Moody Theater in downtown Austin. Austin City Limits is the longest-running music series in television history and remains the only TV series to ever be awarded the National Medal of Arts. Since its inception, the groundbreaking music series has become an institution that's helped secure Austin's reputation as the Live Music Capital of the World. The historic KLRU Studio 6A, home to 36 years of ACL concerts, has been designated an official Rock & Roll Hall of Fame Landmark. In 2011, ACL moved to the new venue ACL Live at The Moody Theater in downtown Austin. ACL received a rare institutional Peabody Award for excellence and outstanding achievement in 2012.
Austin City Limits is produced by Austin PBS, KLRU-TV and funding is provided in part by Dell Technologies, RigUp, the Austin Convention Center Department and Cirrus Logic. Additional funding is provided by the Friends of Austin City Limits. Learn more about Austin City Limits, programming and history at acltv.com.