To wrap up our Season 46 taping schedule, Austin City Limits is proud to announce the highly-anticipated return of a pair of American originals: Sarah Jarosz on November 24 and Sturgill Simpson on December 8.
With World On the Ground, the follow-up to 2016's two-time Grammy Award-winning Undercurrent, and her first solo album in four years, Sarah Jarosz shares a collection of stories of her Texas hometown of Wimberley, each song lit up in her captivating voice and richly detailed songwriting. World on the Ground takes its title from the album cut "Pay It No Mind," which finds wisdom being passed down through song by a bird observing the world below: "When the world on the ground is gonna swallow you down, sometimes you've got to pay it no mind." Throughout the album, the triple Grammy Award-winner explores the tension and inertia of small-town living, the desire for escape and the ease of staying put. As she inhabits characters both real and imagined, Jarosz reveals her remarkable gift for slipping into the interior lives of others and patiently uncovering so much indelible insight.
Producer/songwriter John Leventhal (Elvis Costello, Lucinda Williams, his wife Rosanne Cash) played a vital part in Jarosz's decision to center the album on her intricate storytelling. "The first time we met to talk about the record, John said he wanted me to try to take a step back and look out at the world, rather than inward," says Jarosz. "It completely opened the gates for me, and I started thinking a lot about growing up in Texas and diving into those memories in a way I'd never really done before. I think it has something to do with being in my late 20s, and starting to enter the phase where I'm looking back at what got me to where I am now—as opposed to constantly looking forward, as you do when you're younger. It felt like the right time for me to return full circle to my roots and my home."
In the making of World On the Ground, Jarosz – who already has two ACL appearances under her belt (in 2010 and 2014) – ultimately moved undeniably closer to one of her greatest ambitions as an artist: to create an emotionally honest body of work that continually reveals new meaning for the listener. "My favorite records are the ones I just want to play over and over again because of all the details that are there to discover," she says. "As I was writing this record, it was the deepest I'd ever gone in terms of getting down to the very specific details in the way I told each story. The details are what make people feel something and connect the story to their own lives, and that's really all I want for my music."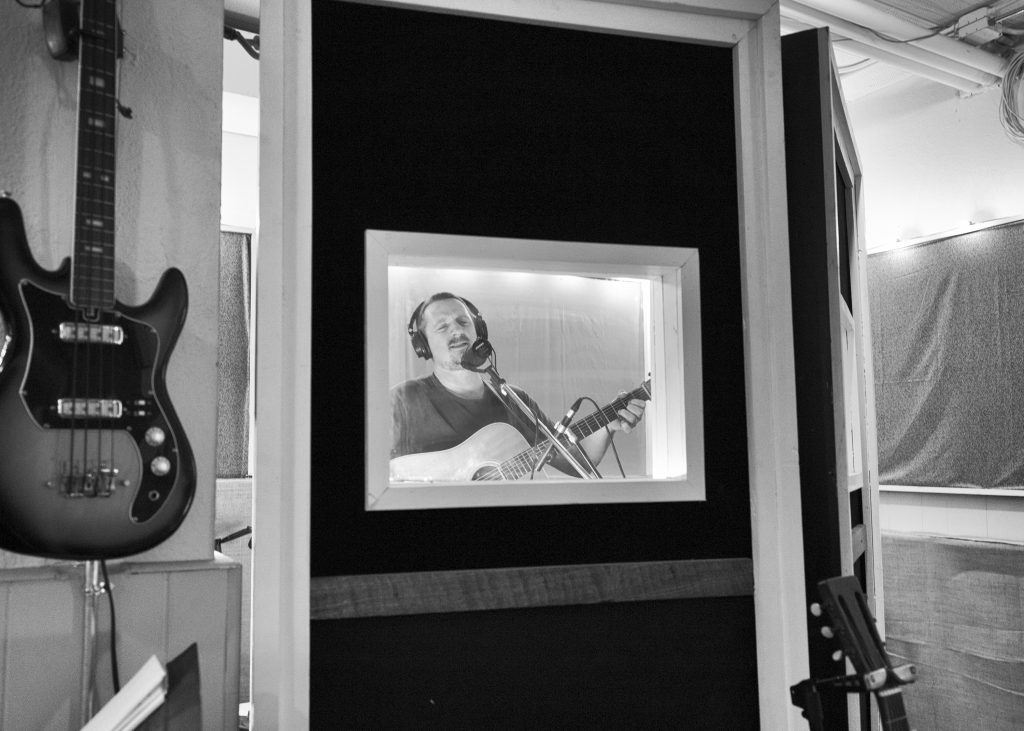 Since breaking through in 2014 with his Grammy-nominated Metamodern Sounds in Country Music, shapeshifter Sturgill Simpson made his ACL debut in 2016 and has established himself as one of the most daring and acclaimed artists of our time. His music stretches across genres and styles, from the psychedelic soul of 2016's A Sailor's Guide To Earth (Grammy nominated for Album of the Year and winner for Best Country Album) to the fuzzed-out rock attack of 2019's Sound & Fury. Now Simpson returns to the music of his native Kentucky with his first bluegrass project, Cuttin' Grass Vol. 1 – The Butcher Shoppe Sessions. The surprise double album, which he calls "a mixtape for the fans," was dreamed up while he was recovering at home after being hospitalized with Coronavirus earlier this year, and sees him reimagining songs from across his catalog backed by some of Nashville's finest acoustic virtuosos. "This album started when I was in the third grade," Simpson explains. "My paternal grandfather was sort of a bluegrass freak. He just lived and ate and breathed it, and every time he'd come to visit, he'd try to shove it down my throat. My palette wasn't ready to absorb it at the time—I was probably still into the Monkees and, thanks to an older cousin, discovering bands like Cream and Led Zeppelin far too young. One night in my room, when he could sense my rejection of what I was hearing, he looked at me directly and said, 'One day it's gonna get in ya, and it'll never get out.'"
"Many years later, after returning home to Kentucky from the military and living for some time out on the West coast, I was driving down the road one day and the public radio station played an old Monroe Brothers song and it absolutely floored me," he explains. "A wave of emotion slammed me in the chest and I had to pull over on the side of the road. I was pretty much drifting at the time—completely lost, I guess you could say—and hearing that music brought everything to the surface. It sounded like home. Bluegrass music is healing. I truly believe this to be true. It is made from ancient, organic tones and, as with most all forms of music, the vibrations and the pulse can be extremely therapeutic." After using social media to crowdfund a charity drive, Simpson had the idea to take songs from his back catalog and record them in a bluegrass style. "I had it in my mind for a long time that someday I want to cut as many of these songs as possible in this fashion, just organic and stripped down to the raw bones of the composition. If you can't sit down and play a song like that, it's probably a pretty shitty song. I called up my engineer/co-producer/partner in crime David Ferguson and said, 'Get all the best players in town,' and we went in and banged this record out in about three days, with no planning or preparation.
"The thing I've realized about the ride I've been on these past seven years is that to me, despite what others may call and label them, all my records are simply 'American music,'" Simpson states. "My head and my heart go different directions all the time, and when you put out a record, it becomes this definitive thing, like 'this is who you are now' because people need to define things for the cycle of that album. This album for me was always just supposed to be a sort of simple mixtape for my fans, so it's somewhat funny to me to think we might play TV shows and whatnot to promote it, and for a time I'll be considered a bluegrass musician. In all honesty, though, I guess that's probably the closest thing to the truth that could ever be put in print about me."
For this appearance, Simpson will be "cuttin' grass" with the line-up of bluegrass all-stars that recorded the album, including Stuart Duncan, Sierra Hull, Tim O'Brien, Scott Vestal, Mike Bub, Mark Howard and longtime drummer Miles Miller.
We're proud to welcome Sarah Jarosz and Sturgill Simpson back to the ACL stage.