Austin City Limits is happy to announce new tapings featuring a trio of American originals: Luke Combs, Tyler Childers, as well as a returning fan favorite: The Avett Brothers. Following up his guest appearance with mentor John Prine in 2018, Tyler Childers makes his headlining debut on March 24, and chart-topper Luke Combs hits the ACL stage for the first time on April 27. The Avetts make their third headlining appearance – and fourth overall – on the ACL stage on April 29.

Kentucky native and Grammy-nominated singer, songwriter and musician Tyler Childers envisions his new album Country Squire as a "working man's country album"—one that captures a relentless work ethic, a happy marriage, and a sly sense of humor. The album comes two years after his widely-acclaimed 2017 breakout debut Purgatory. For the new project, he reunited with Purgatory co-producers Sturgill Simpson and David Ferguson, recording nine songs in just two days. "I don't know how to explain it any other way but I wanted it to feel like an upper," Childers says. "I was listening to a lot of Allen Toussaint's Southern Nights and Jim & Jesse's Diesel on My Tail. You listen to that album all the way through and it's driving, it's going, and it's not stopping." Childers isn't stopping—Country Squire debuted at #1 on Billboard's Top Country Albums chart and scored a 2020 Grammy nomination for Best Country Solo Performance for the single "All Your'n." Childers grew up in Lawrence County, Kentucky, with a father in the coal industry. As a boy, he sang for his Free Will Baptist Church congregation and learned a few chords on a guitar given to him by his grandfather. He absorbed the classic rock his father liked, along with country artists of the '80s, such as Alabama, Ricky Skaggs, and Hank Williams Jr. "I hope that I'm doing my people justice, and I hope that maybe someone from somewhere else can get a glimpse of the life of a Kentucky boy," he says of Country Squire. Childers was named "Emerging Artist of the Year" at the 2018 Americana Music Association Honors & Awards. Garnering accolades for his powerful live performances, he's toured extensively across the globe including over 130 sold-out headline shows as well as multiple dates supporting supporting Willie Nelson and John Prine. He has also performed at major festivals including ACL Fest, Bonnaroo, Merlefest, Newport Folk Festival, Stagecoach and countless other stages. Childers recently made his headline debut at Nashville's historic Ryman Auditorium with four special sold-out shows and will tour extensively throughout 2020 as part of Sturgill Simpson's "A Good Look'n Tour."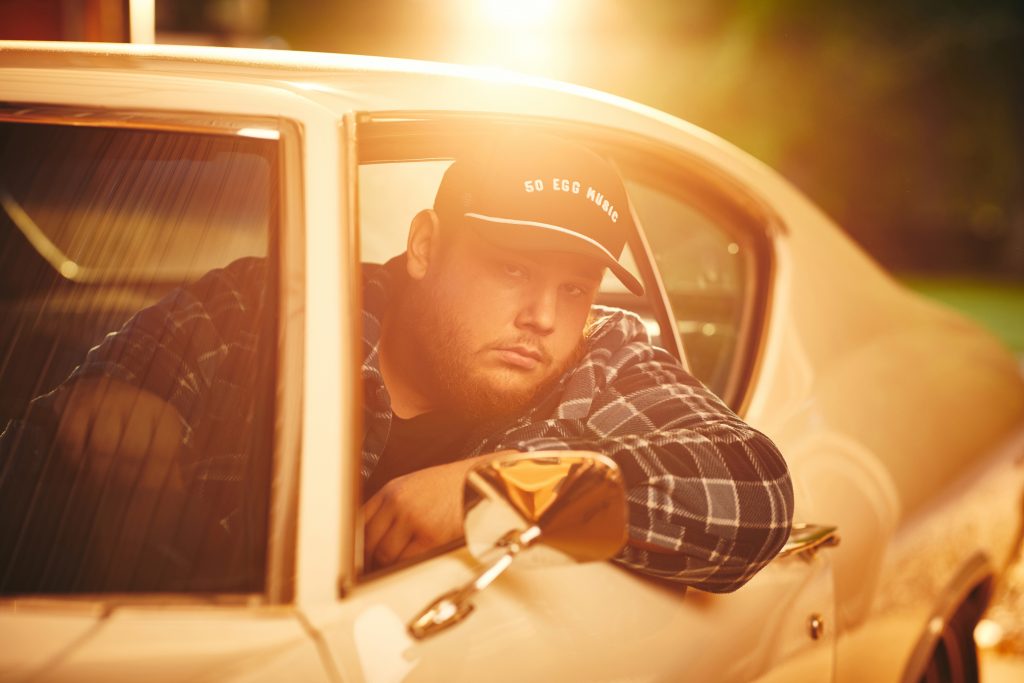 ACM, CMA, CMT and Billboard Award-winning artist Luke Combs is unquestionably country music's biggest breakout star, riding country's hottest hand with seven consecutive No. 1 singles, including his latest "Even Though I'm Leaving." Combs' critically acclaimed sophomore album, What You See Is What You Get, debuted at No. 1 on the all-genre Billboard 200 chart as well as Billboard's Top Country Albums chart. Combs holds steady on the sound that established him—a blend of modern country music with a throwback vibe to the '90s country of his childhood. There is no mistaking Combs when you hear that voice. He grew up in Asheville, NC to blue-collar parents who tried to encourage his raw musical talent. What you see with Luke Combs is an approachable North Carolina guy in a ball cap and jeans who's admittedly not that different from his high school days. What you get, however, is an arena headliner, a Grand Ole Opry member, a Grammy nominee for Best New Artist, and the only country singer in history to reach No. 1 with his first seven singles. Combs' 2017 debut album, This One's For You, was recently certified triple platinum; the album has spent 50 non-consecutive weeks at #1 on Billboard's Top Country Albums chart—tying the record for the longest reign atop the chart. This One's For You was also the most-streamed country album of 2019. Leading up to the release of What You See Is What You Get, Combs topped the country countdowns with "Hurricane," "When It Rains It Pours," "One Number Away," "She Got the Best of Me," "Beautiful Crazy," and "Beer Never Broke My Heart." Combs insists that he owes everything to his fans. "I always want to be the best dude and I want to do what's right for everybody. I want people to know that I'm still the same good dude that I was when I started." Combs makes his ACL debut in the midst of a sold-out U.S. tour, including his first-ever stadium show.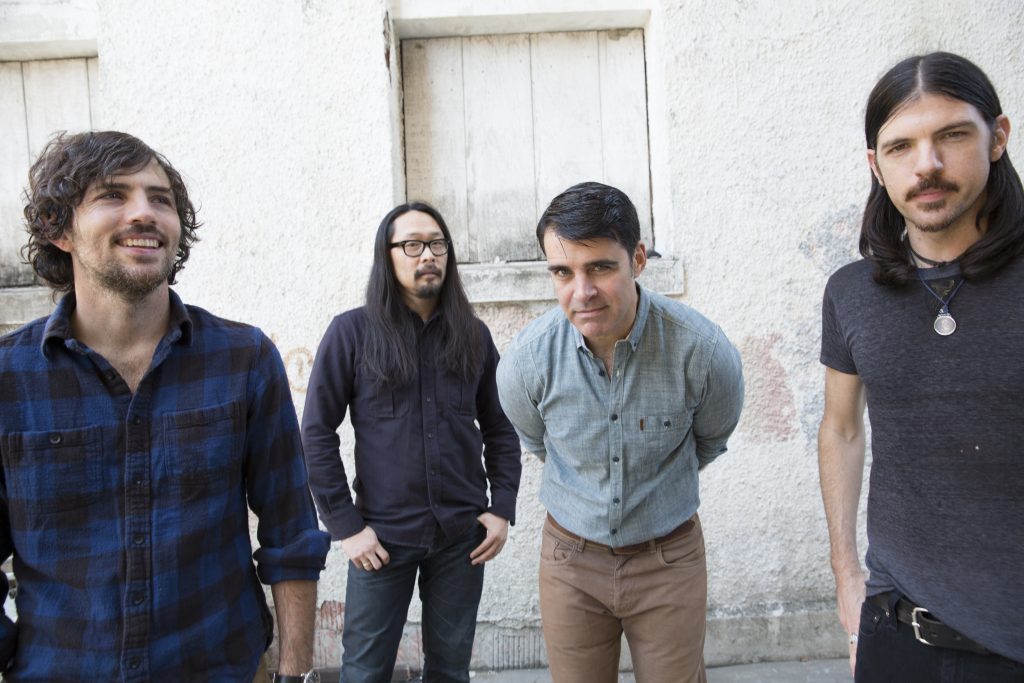 The Avett Brothers made mainstream waves with their 2009 major label debut, I and Love and You, landing in the Top 20 on the Billboard Top 200 and garnering widespread critical acclaim. The debut success was soon followed by the release of 2012's The Carpenter and 2013's Magpie and the Dandelion, which both debuted Top 5 on the Billboard Top 200. 2016's True Sadness achieved The Avett Brothers' highest career debut to date, hitting No. 1 on Billboard's Top Albums chart, topping both the Rock Albums and Digital Albums charts, landing No. 3 on the Billboard Top 200, and scoring two GRAMMY® nominations. The banner year also saw the North Carolina natives inducted into their home state's esteemed Music Hall of Fame. In 2017, the band released the critically acclaimed documentary May It Last: A Portrait of The Avett Brothers, which was co-directed by Judd Apatow and Michael Bonfiglio. The film followed the band as they wrote their GRAMMY® nominated True Sadness and received rave reviews and critical acclaim. The band headlined 2018's concert for Hurricane Florence Relief, raising hundreds of thousands of dollars to help North Carolinians affected by the devastation of Hurricane Florence. The Avett Brothers' latest album, Closer Than Together, hit No. 4 on Billboard's Top Rock Albums chart and No. 2 on the Top Folk Albums chart. Billboard notes, "Closer Than Together is the sound of a group sticking to what it does best — singing the truth about the world, pulling no punches and confronting listeners with music that stops you in your tracks." In addition, a new musical inspired by and featuring the music of The Avett Brothers, Swept Away, will have its world premiere at Berkeley Repertory Theatre in June 2020.

Want to be part of our audience? We will post information on how to get free passes about a week prior to the taping. Follow us on Facebook and Twitter for notice of postings. The broadcast episodes will air this fall on PBS as part of our upcoming Season 46.