Austin City Limits spotlights next-generation country representing the genre's expansive range in a new installment featuring chart-topping sensation Kane Brown sharing the hour with breakout Country-and-Western artist Colter Wall.
One of country music's brightest new stars, boundary-pushing artist Kane Brown is having a banner year, dominating the charts with his low, soulful voice and earning multiple nominations for Country Artist of the Year. The 26-year-old hitmaker makes his ACL debut performing highlights from Experiment, his chart-topping sophomore album which debuted at No. 1 on the all-genre Billboard 200. Born and raised near the rural North Georgia-Tennessee border, the singer makes country music for a modern audience, blending elements of pop, rock, rap and R&B into a traditional country formula. Brown showcases his bona fides as the future of the genre, opening his seven-song set with his breakthrough "What Ifs," the 4X Platinum love song from his self-titled 2016 debut. He details his personal challenges growing up biracial on "Learning" and tackles the topic of school shootings in the dark, powerful standout "American Bad Dream." Brown closes out the crowd-pleasing set with a victory lap, performing the No. 1, platinum-selling come-hither smash "Lose It."
Western Canadian folksinger Colter Wall draws on the stories of his native Saskatchewan for his ACL debut. The talented, 24-year-old artist possesses a rich, resonant baritone that belies his age. Accompanied by his four-piece band, Wall performs the modern-day Western numbers from his acclaimed sophomore release Songs of the Plains, produced by Nashville ace Dave Cobb. A set highlight is a pair of new, unrecorded numbers, "Happy Reunion" and the solo acoustic "Hoolihans at the Holiday Inn," a 21st-century cowboy's lament about roping practice in hotel parking lots. Wall delivers traditional classics that fit right into his wheelhouse: an inspired rendition of Marty Robbins' gunfighter-ballad "Big Iron" and the '50's yodel-spiked "Cowpoke," before reaching back to his 2017 self-titled debut for the fan-favorite set-closer "Motorcycle."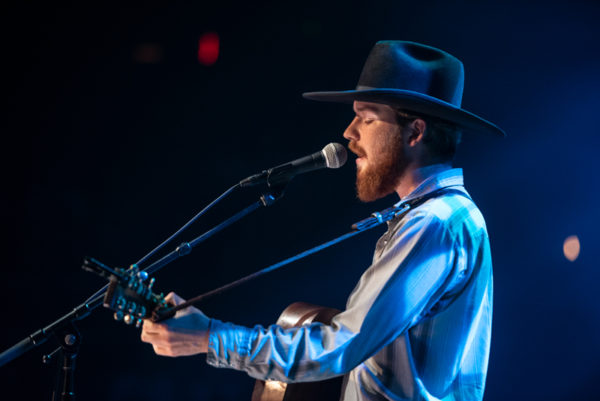 "Kane Brown is on the front line bringing country music into the 21st century," said ACL executive producer Terry Lickona. "His personal story and the subjects he sings about set him apart from the mainstream, yet he's very much a part of the tradition of country mavericks who aren't afraid to break the mold.
"Colter Wall is the first artist in a generation to put the 'western' back in country-and-western music. His songs about wide-open spaces and the loneliness and isolation resonate with fans feeling the pressure of the modern world."
Tune in this weekend for this episode, and, as always, check your local PBS listings for the broadcast time in your area. Go to the episode page for more info, and don't forget to click over to our Facebook, Twitter and newsletter pages for more ACL info. Join us next week for a special program, as ACL Presents: Americana 18th annual Awards and Honors, featuring Brandi Carlile, John Prine, Our Native Daughters, I'm With Her and more.