Austin City Limits announces an all-star slate of guest performers for the 2019 ACL Hall of Fame Inductions & Celebration on October 24, 2019. Music greats Jackson Browne, Shemekia Copeland, Jimmie Vaughan, Bruce Hornsby, Sarah Jarosz, Willis Alan Ramsey and blues phenom Christone "Kingfish" Ingram will take part in saluting the newest class of inductees: singer-songwriting legends Shawn Colvin and Lyle Lovett and blues giant Buddy Guy.  Texas troubadour Robert Earl Keen takes the reins for the first time as host of the star-studded night filled with performances and collaborations from music's finest as the three beacons of American music enter the ACL Hall of Fame. "The Austin City Limits Hall of Fame is my Academy Awards," says Robert Earl Keen. "I don't think there is a higher honor than to be asked to host the ACL Hall of Fame and as a bonus, I don't have to wear a tux!" More information about additional guest stars and presenters will be announced prior to the event.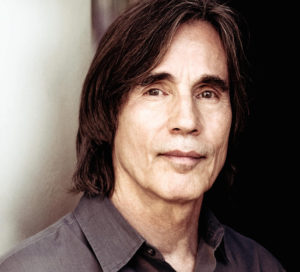 The event will be open to the public and tickets are on sale at acltv.com/hall-of-fame. Sponsor packages are available now at acltv.com/hall-of-fame. All proceeds benefit KLRU-TV, Austin PBS. The ceremony will be held at ACL's studio home, ACL Live at The Moody Theater in downtown Austin. Musical highlights and inductions from the celebration will air on PBS as a special Austin City Limits New Year's broadcast. 
The sixth class of inductees features a diverse group of music legends and collaborators with longtime ties to Austin City Limits: Lyle Lovett has shared a musical kinship with the series, notably appearing on ACL more than any artist with the exception of Willie Nelson. Living legend Buddy Guy has made three classic headlining appearances on ACL, starting in Season 16 in 1991 and returning this year in Season 44. Shawn Colvin debuted on ACL the same season as Buddy Guy in 1991, going on to make two additional standout headlining appearances as well as frequent guest spots.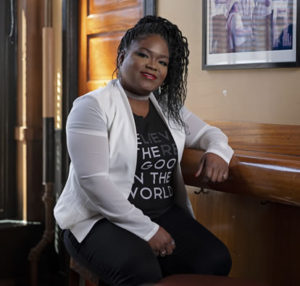 "Lyle, Shawn and Buddy share not only a long history with ACL, but a musical kinship with each other," said long-time executive producer Terry Lickona, "so I'm sure we can expect some one-of-a-kind musical collaborations. They are each uniquely talented, and together they represent the legacy that has helped ACL thrive for four and a half decades."
Established in 2014, the Austin City Limits Hall of Fame honors the legacy of legendary artists and key individuals who have played a vital part in the pioneering music series remarkable 40+ years as a music institution. The inaugural induction ceremony in 2014 honored Willie Nelson, Stevie Ray Vaughan & Double Trouble, Lloyd Maines, program creator Bill Arhos and Darrell Royal. The second annual ACL Hall of Fame ceremony in 2015 honored Asleep at the Wheel, Loretta Lynn, Guy Clark, Flaco Jiménez and Townes Van Zandt, along with the original crew of the show's first season in 1974-75. The 2016 Hall of Fame honored Kris Kristofferson, Bonnie Raitt and B.B. King, alongside former ACL executive producer Dick Peterson. 2017's Hall of Fame honored Roy Orbison, Rosanne Cash and The Neville Brothers, and the 50th Anniversary of the Public Broadcasting Act. Last year's fifth anniversary class featured the inductions of Ray Charles, Marcia Ball and Los Lobos.