Austin City Limits is excited to announce four new tapings for our landmark Season 45. On July 2, we present a double shoot with a pair of veteran singer/songwriters with Texas roots and extraordinary range: Patty Griffin and Steve Earle & The Dukes. On July 8, we welcome remarkable Grammy®-winning singer, songwriter and guitarist H.E.R. On August 22, we welcome back Vampire Weekend for the indie rock titans' second ACL taping.
On her sixth appearance on our stage, Patty Griffin is among the most consequential singer-songwriters of her generation, a quintessentially American artist whose wide-ranging canon incisively explores the intimate moments and universal emotions that bind us together. The Grammy®-winning Austinite's recent, self-titled LP (her tenth studio album), represents an extraordinary new chapter for this incomparable artist and stands among the most deeply personal recordings of her storied two-decade career. The album – which follows 2015's Grammy® Award-nominated Servant of Love – collects songs written during and in the aftermath of several years in which she battled – and ultimately defeated – cancer. Yet as always, like very few others, Griffin's power lies in how, as music critic Holly Gleason observed, "her songs seem to freeze life and truth in amber." It's in how Griffin can express the strikingly intimate while never making it about herself, all wrapped in sparse arrangements that breathe an incomparable force and import into her songcraft. NPR raves, "One quality that's distinguished Griffin's body of work throughout her nearly quarter-century career is her gift for imagining the untamed forces of people's inner lives."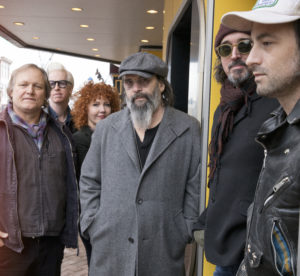 For his fifth performance on ACL, the legendary Steve Earle presents Guy, his acclaimed tribute to his songwriting mentor and ACL Hall of Fame legend Guy Clark. Earle first met Clark after hitchhiking from San Antonio to Nashville when he was 19, becoming the older songwriter's bass player and maintaining a lifelong friendship after striking out on his own. "No way I could get out of doing this record," says Earle. "When I get to the other side, I didn't want to run into Guy having made the TOWNES record and not one about him." "Guy wasn't really a hard record to make," Earle says. "When you've got a catalog like Guy's and you're only doing sixteen tracks, you know each one is going to be strong." Earle and his five-piece band The Dukes take on Clark classics including "Desperados Waiting For a Train," "LA Freeway," "New Cut Road" and "Heartbroke" with a spirit of reverent glee and invention. Earle's raw, heartbreaking vocal on the sweet, sad "That Old Time Feeling" sounds close enough to the grave as to be a duet with his departed friend. Guy is a saga of friendship, its ups and downs, what endures. Like old friends, Guy is a diamond.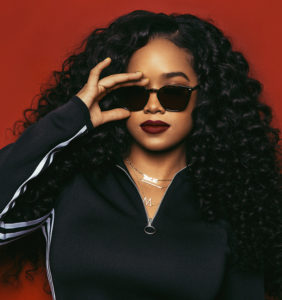 "The musical sensation H.E.R. is changing how we hear – and feel – music with her talent, vision and mystique," hails Grammy.com and the forecast is bright for this young star with two 2019 Grammy® Award wins for Best R&B Album (H.E.R.) and Best R&B Performance ("Best Part" featuring Daniel Caesar). Elle magazine proclaims, "H.E.R. is more than a rising star – she's a damn galaxy." The 21-year-old is commanding stages on her own sold-out headlining tour, earning praise for live performances that not only showcase her honeyed vocals and self-penned lyrics, but also showcase her skills as a multi-talented musician playing keyboards, drum pad, acoustic and bass guitars. With over two billion combined streams to date, the release of the breakthrough H.E.R. and the recent releases of I Used To Know Her: The Prelude and Part 2, singer/songwriter/multi-instrumentalist H.E.R. firmly established herself as one of modern music's most fascinating new voices. H.E.R. Vol. 1 peaked at #1 on the iTunes R&B/Soul Albums chart upon its release and H.E.R. Vol. 2 saw the same trajectory, resulting in two EPs within the Top 5 at the same time. Her latest release, I Used To Know Her: The Prelude, debuted at #1 on the Billboard Top R&B Albums chart, while fan favorites "Focus," and "Best Part" earned the #1 slot on the Billboard Adult R&B Songs Airplay chart and Urban Adult Contemporary chart, respectively. H.E.R. recently earned two 2018 Soul Train Music Awards for Album/Mixtape of the Year for H.E.R. and Best Collaboration Performance for "Best Part" feat. Daniel Caesar and captivated audiences with performances on the 2019 Grammy Awards, The Tonight Show starring Jimmy Fallon, Jimmy Kimmel Live, The Late Late Show with James Corden, and the 2018 BET Awards.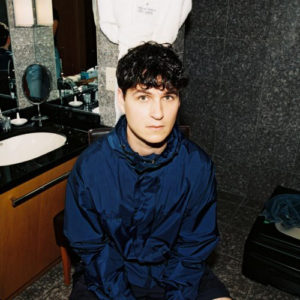 Ending months of fevered anticipation punctuated by three brilliant double-A-side singles and a slew of over-the-top positive early reviews, Vampire Weekend's long-awaited fourth album Father of the Bride was released this month, landing the #1 spot on the U.S. charts in its debut. The rapturous reviews continue: GQ says "One of the most important bands of the 21st century…With Father of the Bride, their fourth album, the group has expanded itself and the conception of what a band can be"; Stereogum hails Father of the Bride, "Quite possibly their magnum opus"; USA Today raves "Vampire Weekend returns as the best indie band of their generation." The third Vampire Weekend album in a row to reach #1 on the Billboard 200, Father of the Bride's first week tally of 138,000 is both the year's biggest sales week for a rock act and the highest single week sales of the Grammy-winning band's career. Vampire Weekend recently made their first television appearance in five years and kicked off their Father of the Bride North American Tour with sold-out dates throughout 2019.
Want to be part of our audience? We will post information on how to get free passes about a week before each taping. Follow us on Facebook and Twitter for notice of postings. The broadcast episodes will air on PBS later this year as part of ACL's upcoming milestone Season 45.