ACL is thrilled to welcome three remarkable artists under the age of 25-years-old: acclaimed producer/songwriter/performer Maggie Rogers makes her ACL debut on June 21 and lauded indie singer/songwriter phenoms Julien Baker and Lucy Dacus join us for the first time on July 30 for a taping highlight—a one-of-a-kind co-headline evening with these two accomplished solo artists.
Rogers hits our stage in the middle of a sold-out tour in support of her debut album, Heard It In A Past Life (Capitol Records), which entered Billboard's Top Album Sales chart at No. 1 and charted at No. 2 on the Billboard 200. The breakout debut has sold nearly 200,000 album adjusted units to date with cumulative streams across all tracks exceeding 400 million. Her current single, "Light On," topped Billboard's Adult Alternative Songs chart for three consecutive weeks. Tickets for Rogers' upcoming October 19thand 20th ACL Live shows sold out immediately at on sale.
Raised in rural Easton, Maryland, Rogers released her critically acclaimed debut EP, Now That The Light Is Fading in 2017 upon graduating from NYU's Tisch School of the Arts. The 24-year-old released her recent debut LP Heard It In A Past Life to critical raves, with The New Yorker declaring, "Maggie Rogers is an artist of her time." The New York Times notes, "'Heard It in a Past Life' is a collection of buoyant electronic pop songs, but the lyrics are unmistakably the work of an introvert struggling to recalibrate." Rolling Stone awarded the album four stars and hailed it as "a laser-focused statement with nary a wasted lyric or synth line." NPR Music agrees, "'Heard It In A Past Life' (is) smart sparkling pop." TIME notes, "The album confirms Rogers as a tender but powerful musical force, putting her in the company of a group of solo female artists claiming space outside of the typical machines of pop, country or R&B."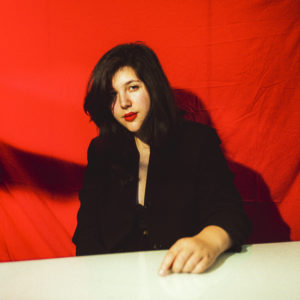 2018 was a milestone year for Richmond, VA's Lucy Dacus. Her widely celebrated sophomore record, Historian, was met by a cavalcade of critical elation, with NPR, Rolling Stone, Pitchfork, NBC News, Slate, The Atlantic, Billboard, Paste, Stereogum, and more choosing it as one of the year's best albums. Dacus' remarkable sense of melody and composition are the driving force throughout, giving Historian the immersive feel of an album made by an artist in full command of her powers. "This is the album I needed to make," says Dacus, who views Historian as her definitive statement as a songwriter and musician. "Everything after this is a bonus." She played revelatory sold-out shows at clubs and festivals alike, along with multiple high profile television appearances. A glance at her worldwide touring schedule in 2019 shows little sign that Dacus is slowing down, and in fact, she will release a series of songs titled 2019 to celebrate. Recorded in here-and-there studio spurts over the last two years, 2019 will be released later this year as a physical EP on Matador Records, and will be made up of originals and cover songs tied to specific holidays, each of which will drop around their respective date: Valentine's Day, Mother's Day (and Taurus season!), Independence Day, Springsteen's Birthday, Halloween, Christmas, and New Year's.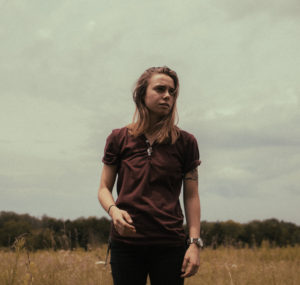 Memphis native Julien Baker's chilling solo debut, Sprained Ankle, was one of the most widely acclaimed works of 2015. The album, recorded by a then 18-year-old and her friend in only a few days, was a bleak yet hopeful, intimate document of staggering experiences and grace, centered entirely around Baker's voice, guitar, and unblinking honesty. Sprained Ankle appeared on year-end lists everywhere from NPR Music to The AV Club to New York Magazine's Vulture. With 2017's Turn Out The Lights, Baker claimed a much bigger stage, but with the same core of breathtaking vulnerability and resilience. From its opening moments — when her chiming, evocative melody is accompanied by swells of strings — Turn Out The Lights throws open the doors to the world without sacrificing the intimacy that has become a hallmark of her songs. The album explores how people live and come to terms with their internal conflict, and the alternately shattering and redemptive ways these struggles play out in relationships. "Turn Out The Lights is beautifully crafted throughout," noted Spin, "full of the kinds of songs that linger long after they've ended." Under the Radar declared, "Baker is writing faultless songs that will always have a home in our hearts because finding comfort in even the saddest moments means we're still feeling. And if we're feeling, there's hope for us yet."
In addition to their successful solo careers, Julien Baker and Lucy Dacus (along with Phoebe Bridgers), comprise the indie rock supergroup boygenius, whose 2018 EP landed on the year-end best-of lists of Newsweek, The New Yorker, Esquire, The New York Times and more, with Pitchfork raving "(boygenius) sing like hell together in lung-shattering harmony."
Want to be part of our audience? We will post information on how to get free passes a week before the taping. Follow us on Facebook and Twitter for notice of postings. The broadcast episodes will air on PBS later this year as part of ACL's upcoming milestone Season 45.