Austin City Limits is beyond excited to announce a stellar slate of tapings featuring artists performing at our namesake Austin City Limits Music Festival this October. Please welcome for the first time: rising star Khalid on Oct. 3, Latin superstar rapper Residente on Oct. 7, boundary-smashing soul auteur Janelle Monáe on Oct. 8 and British modern rock icons Arctic Monkeys on Oct. 13.
Five-time Grammy® nominated artist Khalid has seen great success since he released his first single "Location" right before his high school graduation. The song's domination led to Khalid's major label deal with Right Hand Music Group/RCA Records followed by the release of his debut album American Teen. The album received mass critical acclaim with Rolling Stone calling Khalid a "pop prodigy" and TIME Magazine stating, ""His thoughtful, relatable reflections on modern youth culture and the limitations of love are just as pitch-perfect as his soulful, measured delivery." American Teen shattered expectations, as it stayed in the Top 200 for 51 weeks, peaked at #4, and stayed in the Top 20 for 48 out of the 51 weeks it was in the Top 200. The singer-songwriter has over one billion streams worldwide across all partners, his first single "Location" is certified 4x Platinum by the RIAA, his previous single "Young Dumb & Broke" is certified 3X Platinum, and his album is now certified 2x Platinum. Since the album's debut, Khalid has garnered five 2018 Grammy® nominations including Best New Artist and landed on the cover of Billboard's 2018 Grammy® Preview issue. He recently won two 2018 Teen Choice Awards for Choice Breakout Artist and Choice R&B/Hip-Hop Song for "Love Lies" with Normani. He was also nominated for a 2017 BET Award for Best New Artist, a 2017 Teen Choice Award for Choice R&B/Hip-Hop Song for "Location", and a 2017 American Music Award for Favorite Song-Soul/R&B for "Location." Khalid also won Top New Artist at the 2018 Billboard Music Awards, Best New Artist at the 2017 MTV Video Music Awards and an MTV's Woodie To Watch Award. In addition to American Teen, Khalid has collaborated with some of music's biggest stars. He has been featured on a number of songs including mega hits like Calvin Harris's "Rollin" with Future, "1-800-273-8255" with Logic and Alessia Cara, "Silence" with Marshmello, "Lovely" with Billie Eilish, "Youth" with Shawn Mendes, and many more. Khalid's current singles "Love Lies", a duet with Normani, and "OTW" featuring Ty Dolla $ign and 6lack are burning up the airwaves. Khalid recently wrapped up his third sold-out North American headlining tour.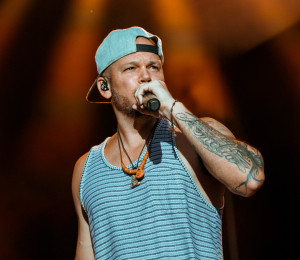 Born René Pérez Joglar, Residente is a Puerto Rican rapper, writer, producer and co-founder of the trailblazing alternative rap group Calle 13. He has won a record-breaking 28 Grammy® Awards (four Grammys® and 24 Latin Grammys®). Residente studied fine art for eight years before launching an independent career as a lyricist, performer and director of many of his own music videos. He was inspired to create his self-titled 2017 debut solo album after a DNA test showed that he had roots all over the world. Thus galvanized, he traveled the globe, visiting the different countries where his roots could be found and recording with local musicians in Siberia, Moscow, China, Ghana, Burkina Faso, France, and many more. The resulting album includes guest performances from Broadway star Lin-Manuel Miranda (Residente's distant cousin), Tuareg world music star Bombino, French pop singer SoKo, At the Drive-In/Mars Volta guitarist Omar Rodriguez-López and members of the Peking Opera. Rolling Stone notes "Each song is its own new genre, sourced from regional sounds and specially tailored to reflect the diversity of his DNA," while Remezcla remarks that "at the heart is Residente's belief that knowledge of our fellow global citizens is power." Billboard simply describes the album as "exciting, thought-provoking, touching and shocking."  Residente has been recognized for his commitment to social justice, championing educational and native rights across Latin America. The superstar received the prestigious Nobel Peace Summit Award in 2015 for his efforts to promote social awareness and peace. He has also served as the spokesperson for UNICEF and Amnesty International campaigns, and in 2018 was awarded the BMI Champion Award for his musical career and humanitarian work – the first Latin American artist to receive this recognition.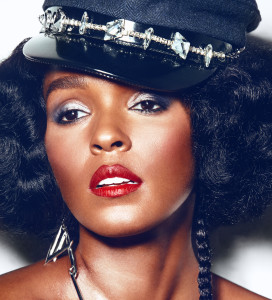 Janelle Monáe is a Grammy® nominated singer-songwriter, performer, producer, activist and actress. She recently released her critically-acclaimed third solo album Dirty Computer and the accompanying film Dirty Computer: An Emotion Picture by Janelle Monáe, earning widespread praise for her cinematic range and vision.  The L.A. Times calls the record "a warm and vibrant tribute to the marginalized people, especially women and those with fluid ideas about gender and sexuality, whom Monáe sees as the true embodiment of America's promise." Q describes it as "fierce, honest and a challenge to the forces of obsolescence," while The A.V. Club simply says "she's outdone herself in both the execution of this vision and its resonance." Rolling Stone put it more bluntly: "It's a sexy MF-ing masterpiece." The UK's Guardian hailed her current world tour as "euphoric funk at the edge of megastardom."  Immersed in the performing arts at a young age, the Kansas City native founded her own record label, Wondaland Arts Society, releasing the 2008 EP Metropolis: Suite I (The Chase). Monáe went on to release 2010's acclaimed The ArchAndroid and 2013's The Electric Lady. Additionally, she took her talents to the silver screen, starring in the 2017 Academy Awards Best Picture Moonlight and the Oscar-nominated hit Hidden Figures. Monáe is set to star in Robert Zemeckis' Welcome to Marwen for release in winter 2018.  The visionary artist launched Fem the Future in 2016, an initiative to create more opportunities to advance the awareness, inclusion and opportunities for women and those who identify as women through music, arts, mentorship and education.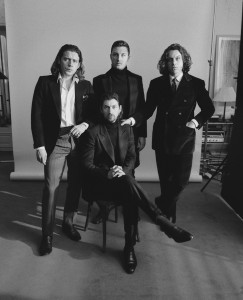 One of music's biggest live acts, Arctic Monkeys make their ACL debut in the midst of a sold-out world tour and a headlining spot on ACL Fest. After springing to international attention in 2006 when their first album Whatever People Say I Am, That's What I'm Not became the fastest selling debut LP in British chart history, Arctic Monkeys have released a string of critically acclaimed albums. The band's sixth studio album, Tranquility Base Hotel & Casino, follows the Sheffield, U.K. quartet's most commercially successful LP to date, 2013's A.M., which reached #1 on charts in a dozen countries, achieved platinum status in the U.S. and has sold approximately five million copies worldwide. Tranquility Base is a bold and brilliant album reflecting singer/songwriter/bandleader Alex Turner's ever more comprehensive creative vision. The core ideas for Tranquility Base Hotel & Casino took root in L.A. in the early months of 2017, as Turner began recording demos in his modest home studio. Though he'd rarely written on anything other than guitar, piano-led songs began pouring out of him. After Turner tracked as much as he could at home on his Tascam, Arctic Monkeys reconvened at France's storied La Frette studio, a converted 19th-century mansion, to spend five weeks recording with their longtime producer James Ford. "There's a definite vibe about that place," says guitarist Jamie Cook. "We were really home there…I would probably say it was the best recording session we've ever done." The result is the most unusual record in the band's six-record repertoire. Q calls it "a strange, wonderful album," while Spin notes that "the more you give in to these vibes, the more the vibes give back." "The first listen may be surprising," says PopMatters, "but repeated listens illuminate that Arctic Monkeys remain progressive and energetic even when style and mood shift dramatically."
Want to be part of our audience? We will post information on how to get free passes about a week before each taping. Follow us on Facebook and Twitter for notice of postings. The broadcast versions will air on PBS as part of our upcoming Season 44.