Austin City Limits announces a star-studded slate of guest performers and presenters for the 2018 ACL Hall of Fame Inductions & Celebration on October 25, 2018. Music greats Norah Jones, Boz Scaggs, Gary Clark Jr., Ruthie Foster, Robert Randolph, Lou Ann Barton, Shelley King, Carolyn Wonderland, Adrian Quesada and additionally, filmmaker Robert Rodriguez, have been added to this year's line-up of luminaries celebrating the fifth anniversary class of inductees. These special guests, along with returning host Chris Isaak and previously announced acts Irma Thomas and Tracy Nelson, join in an evening filled with unique performances and heartfelt tributes as three American originals enter the Austin City Limits Hall of Fame: the legendary Ray Charles, blues stalwart Marcia Ball and pioneering rockers Los Lobos. Get your tickets now to this one-of-a-kind event.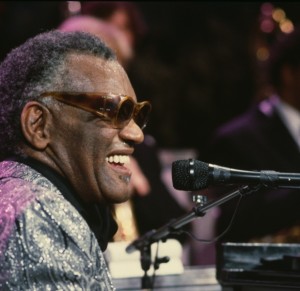 All-star guests will handle induction honors for the epic night: Robert Rodriguez will be on hand to induct Los Lobos, with Boz Scaggs and Robert Randolph performing in tribute. Norah Jones, Gary Clark Jr. and Ruthie Foster will salute Ray Charles, and John Burk, President of Concord Label Group and producer of Ray Charles' final studio album, will induct the late icon. New Orleans soul queen Irma Thomas will induct Marcia Ball and lead a one-of-a-kind tribute featuring an all-female line-up of blues all-stars: Tracy Nelson, Lou Ann Barton, Shelley King and Carolyn Wonderland. Inductees Los Lobos and Marcia Ball will also perform at the ceremony. ACL Hall of Famer Lloyd Maines returns as music director, leading an ace house band.
The ceremony will be held at ACL's studio home, ACL Live at The Moody Theater in downtown Austin. Musical highlights and inductions from the ceremony will air in a special New Year's Eve broadcast of Austin City Limits as part of the program's Season 44 which premieres October 6, 2018 on PBS.
The event is open to the public and tickets are currently on sale here. Sponsor packages are available at acltv.com/hall-of-fame. All proceeds benefit KLRU-TV, Austin PBS.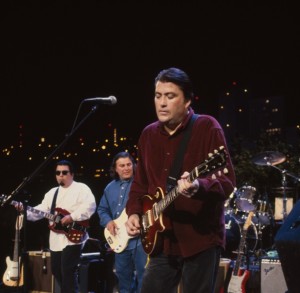 The fifth class of inductees features a diverse group of music legends with longtime ties to Austin City Limits: The one and only Ray Charles, who died in 2004, made two classic appearances on ACL starting in Season 5 in 1980 and again in 1984, playing an instrumental role in validating the nascent show's reputation as a live music beacon. Los Lobos' musical kinship with ACL includes six appearances on the series, debuting in Season 14 in 1989, and returning to celebrate their milestone forty years as a band during ACL's own 40th anniversary season in 2014. Celebrated blues pianist and vocalist Marcia Ball debuted on the program's first season in 1976, making four more standout appearances in 1979, 1990, 1998 and 2006.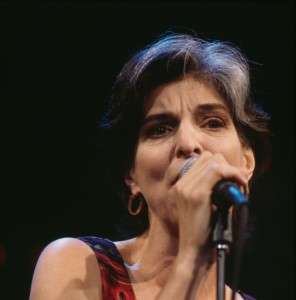 Established in 2014, the Austin City Limits Hall of Fame honors the legacy of legendary artists and key individuals who have played a vital part in the pioneering music series remarkable 40+ years as a music institution. The inaugural induction ceremony in 2014 honored Willie Nelson, Stevie Ray Vaughan & Double Trouble, Lloyd Maines, program creator Bill Arhos and Darrell Royal. The second annual ACL Hall of Fame ceremony in 2015 honored Asleep at the Wheel, Loretta Lynn, Guy Clark, Flaco Jiménez and Townes Van Zandt, along with the original crew of the show's first season in 1974-75. The 2016 Hall of Fame honored Kris Kristofferson, Bonnie Raitt and B.B. King, alongside former ACL executive producer Dick Peterson. Last year's Hall of Fame honored Roy Orbison, Rosanne Cash and The Neville Brothers, and the 50th Anniversary of the Public Broadcasting Act.
The 5th Anniversary Austin City Limits Hall of Fame Inductions and Celebration is presented by NetApp and is sponsored in part by American Airlines, AXS, Brown Distributing, Cirrus Logic, Cousins Properties Incorporated, Dell, Keller Williams, Stratus Properties and Texas Monthly.