Austin City Limits announces the fifth anniversary class of Austin City Limits Hall of Fame inductees, recognizing three American originals: blues stalwart Marcia Ball, the legendary Ray Charles and pioneering rockers Los Lobos. The 2018 ACL Hall of Fame inductees will be saluted at a star-studded ceremony to be held October 25th, 2018 at ACL's studio home, ACL Live at The Moody Theater in downtown Austin. Music great Chris Isaak is back by popular demand to host the celebratory evening, which will feature an all-star line-up of guest performers including rock superstar Dan Auerbach, New Orleans soul queen Irma Thomas and powerhouse vocalist Tracy Nelson. More information about performances, presenters and additional guest stars will be announced prior to the event. Musical highlights and inductions from the ceremony will air in a special New Year's Eve broadcast of Austin City Limits as part of the program's Season 44 which premieres in the fall on PBS.   
The event will be open to the public and tickets are on sale May 18th at 10am CT at acltv.com/hall-of-fame. Sponsor packages are available now at acltv.com/hall-of-fame. All proceeds benefit KLRU-TV, Austin PBS.
The fifth class of inductees features a diverse group of music legends with longtime ties to Austin City Limits: celebrated blues pianist and vocalist Marcia Ball debuted on the program's first season in 1976, making three more standout appearances in 1979, 1990 and 1998. The one and only Ray Charles made two classic appearances on ACL starting in Season 5 in 1980 and again in 1984, playing an instrumental role in validating the nascent show's reputation as a live music beacon. Los Lobos' musical kinship with ACL includes six appearances on the series, debuting in Season 14 in 1989, and returning to celebrate their milestone forty years as a band during ACL's own 40th anniversary season in 2014.
The honorees and their legacies shared their reactions to joining the ranks of outstanding artists who have been inducted into the Austin City Limits  Hall of Fame:
Marcia Ball: "Austin City Limits put Austin on the map all over the country. Whenever we are touring, when I say where we are from, the immediate response is, "Austin City Limits." People in outlying towns would drive to major cities, St. Louis, Minneapolis, Atlanta, because they had seen us on the show. In the years when my broadcasts were current, I could have filled a 90 minute tape with the words, "I never heard of you before, but I saw you on Austin City Limits." ACL opened the door into millions of homes for us and other regional bands. It is, as far as I know, the longest running and only hour-long pure music performance outlet with major national distribution. Some of my most memorable musical moments have been as a performer or in the audience at an Austin City Limits show.  I was always honored to be asked to play ACL and I am thrilled and grateful to be inducted into the Hall Of Fame."
"Ray Charles' life force was to create and perform ever-lasting great music," said Valerie Ervin, President, The Ray Charles Foundation. "Austin City Limits shares this philosophy, which is the reason it is one of the most enduring shows ever. Mr. Charles enjoyed appearing on the show twice and he would be touched with this honor."
Los Lobos: "We could not be more honored to receive this award from the Austin City Limits folks. We have effectively grown up together and it's remarkable what we have seen in the 40+ years that we have both been plowing our field, so to speak. We look forward to a wonderful time in Austin with our good friends at ACL and hopefully with some old friends all along for the ride as well."
"Our 2018 Hall of Fame honorees clearly show how diverse our talent choices were even back in the early years of ACL," says executive producer Terry Lickona, "as well as the priority we've always given to artists who stand out as originals in their genres."
The Austin City Limits Hall of Fame was established in 2014 to celebrate the legacy of legendary artists and key individuals who have played a vital part in the pioneering music series remarkable 40+ years as a music institution. The inaugural induction ceremony in 2014 honored Willie Nelson, Stevie Ray Vaughan & Double Trouble, Lloyd Maines, program creator Bill Arhos and Darrell Royal. 2015's second annual ACL Hall of Fame ceremony honored Asleep at the Wheel, Loretta Lynn, Guy Clark, Flaco Jiménez and Townes Van Zandt, along with the original crew of the show's first season in 1974-75. The 2016 Hall of Fame honored Kris Kristofferson, Bonnie Raitt and B.B. King, alongside former ACL executive producer Dick Peterson. Last year's Hall of Fame honored Roy Orbison, Rosanne Cash and The Neville Brothers, and the 50th Anniversary of the Public Broadcasting Act.
The 5th Anniversary Austin City Limits Hall of Fame Induction and Celebration is presented by NetApp and is sponsored in part by AXS, Dell, Keller Williams, Stratus Properties and Texas Monthly.
About the 2018 Austin City Limits Hall of Fame Honorees:
Marcia Ball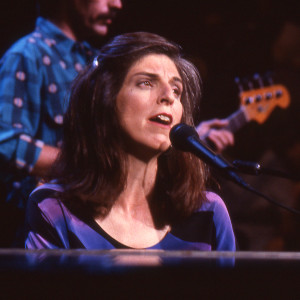 In a remarkable career spanning 50 years, Marcia Ball—the official 2018 Texas State Musician— has earned worldwide fame and countless fans for her ability to ignite a full-scale roadhouse rhythm and blues party every time she takes the stage. Her rollicking Texas boogies, swampy New Orleans ballads and groove-laden Gulf Coast blues have made her a one-of-a-kind favorite with music lovers all over the world. Born in Orange, Texas and raised across the border in Vinton, Louisiana, Ball began piano lessons at age 5, falling under the spell of blues and soul music at 13 after witnessing a performance by New Orleans great Irma Thomas. Moving to Austin in 1970, Ball led progressive country band Freda and the Firedogs until 1974, when she began her solo career. Debuting on Austin City Limits during the first season in 1976, Ball has gone on to appear on the show three more times, and has released sixteen albums (including 1998's Grammy-nominated Sing It! with fellow blues/soul enthusiast Tracy Nelson and inspiration Irma Thomas). Ball has won 10 Blues Music Awards, 10 Living Blues Awards, and is a five-time Grammy nominee. Her love of the road has led to gigs from roadhouses to the White House, and the living legend shows no signs of slowing down, releasing her seventeenth album in 2018, the critically-acclaimed Shine Bright (produced by Los Lobos' Steve Berlin).
Ray Charles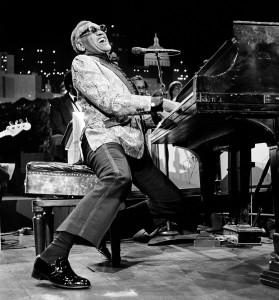 Singer, songwriter, pianist, producer and visionary, Ray Charles is one of the most important and influential musicians in American history. In five decades of recording, the music of the man nicknamed the Genius encompassed blues, jazz, R&B, country & western, pop and every permutation in between. His landmark 1954 single "I've Got a Woman" combined elements of gospel, jazz and blues to create what we now call soul. His list of hits is seemingly endless – "What'd I Say?," "Hit the Road Jack," "I Can't Stop Loving You," "Georgia On My Mind," "Busted," "Drown In My Own Tears," "I Don't Need No Doctor," "Let's Go Get Stoned" and his immortal version of "America the Beautiful" are merely the tip of the iceberg. Albums like Modern Sounds in Country and Western Music, Genius Loves Company, True to Life and The Genius Sings the Blues are considered classics. With multiple Grammys, an Oscar-winning biopic (Ray, starring Jamie Foxx), millions of records sold and everyone from Elvis Presley, Aretha Franklin and Van Morrison to James Taylor, Billy Joel and Norah Jones citing him as an inspiration, Charles is one of the titans of American song. His 1980 appearance on Austin City Limits helped break the show's talent roster wide open, and his 1984 episode has become equally lauded. Fourteen years after his death, Ray Charles remains a musical icon.
Los Lobos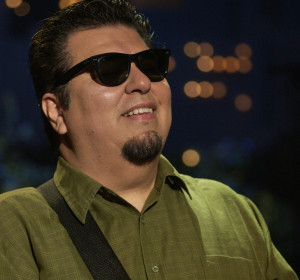 One of America's great bands, Los Lobos have carved out their own distinctive space in a career that's spanned over 40 years. Formed by David Hidalgo, Louis Perez, Cesar Rosas and Conrad Lozano in the early seventies in East Los Angeles, the band started out playing rock & roll, before transitioning to traditional Mexican cumbia, norteña and corridos. The postpunk explosion in L.A. encouraged them to shift back to rock while retaining their Mexican-American heritage, giving them a unique sound in the American underground. With the addition of multi-instrumentalist/producer Steve Berlin, Los Lobos released a steady stream of LPs now considered classics, including 1985's How Will the Wolf Survive, 1992's Kiko and 2006's The Town and the City, and scored a number one hit with its 1987 cover of Ritchie Valens' "La Bamba." The band's wide-ranging musical vision and dedication to expanding their craft has earned widespread acclaim, with over 20 albums, three Grammy Awards and tours with Bob Dylan, the Grateful Dead and U2. Los Lobos has brought catalog favorites like "Don't Worry, Baby," "One Time, One Night," "La Pistola y El Corazon" and "Mas y Mas" to the ACL stage six times starting in Season 14, including five headlining slots and as part of the Season 24 Mexican Roots Music Celebration show.
Austin City Limits and the Austin City Limits Hall of Fame are produced by KLRU-TV, Austin PBS. KLRU is a non-profit organization providing public television and educational resources to Central Texas as well as producing quality national programming.