Austin City Limits kicks off Season 43 October 7 on PBS and we are excited to announce a bounty of new fall tapings, featuring some of today's most thrilling live acts joining this season's broadcast line-up.
On Oct. 14, we open our doors to rap giants Run The Jewels. On Oct. 23, we welcome country superstar Chris Stapleton. Oct. 29 brings Austin hometown heroes Shinyribs, while Nov. 1 welcomes alt.rock icons LCD Soundsystem.  All four acts are making their ACL debuts.
Well known for their massively energetic live sets, Run The Jewels make their ACL debut in support of their third album, the aptly-titled Run The Jewels 3. El-­P and Killer Mike, two of the most distinctive and celebrated names in rap, might have seemed like an unlikely pairing on paper, but the duo subverted and pulverized all expectations with their critically lauded Run The Jewels collaborative LP in 2013. Tapping into the creative synergy they'd discovered in 2012 on Mike's R.A.P. Music album (produced by El-­P) and El's Cancer 4 Cure album (featuring Mike), Run The Jewels cemented their musical alliance with a set of uncompromisingly raw, forward thinking hip-­hop, garnering limitless critical accolades including the likes of Rolling Stone, Pitchfork, XXL, SPIN, New York Times, and many more. Uncut calls Run The Jewels 3 "the pair's most focused and mature work to date," while DIY says it's "in equal parts an unequivocal call to arms and an excitable ode to a wonderful friendship." New Musical Express comments, "There's tons of fun to be had from absorbing the duo's fury, and El-P's sci-fi beats are as thrillingly big 'n' bad as ever," while The Wire simply notes, "Every track is a killer." Vice insists that RTJ is "funnier, hookier, and kinder as well as brainier and more political" than before, while AllMusic proclaims "They're so good at this that it seems almost unfair in its effortlessness." Witness it for yourself on Oct. 14.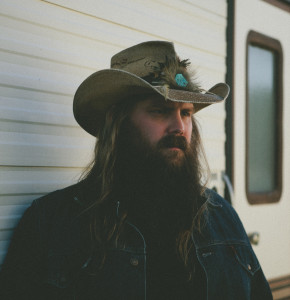 Kentucky-born musician Chris Stapleton is one of Nashville's most respected and beloved musicians. Since releasing his now double Platinum debut solo album Traveller in 2015, Stapleton has received multiple Grammy, CMA and ACM Awards and remains one of the most critically praised musicians of his time. His sophomore follow up, From A Room: Volume 1, debuted at No. 1 on the Billboard Country Albums chart upon its release and, with it's Gold certification, remains the strongest-selling country album of 2017. Rolling Stone calls the album "strikingly focused, sonically and thematically" while The New York Times praises, "Like Traveller, From A Room is earthen, rich with tradition, has a tactile intensity and is carefully measured." A second album, From A Room: Volume 2, will be released later this year. More details to be announced soon. In celebration of the music, "Chris Stapleton's All-American Road Show" tour is currently underway and will span throughout 2017. Of a recent performance, the Seattle Times declared, "Stapleton dazzled the sold-out crowd with a barrage of songs that defy easy categorization while receiving the kind of deafening cheers reserved for superstars." Come see for yourself on October 23.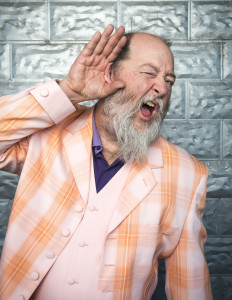 Led by Beaumont, Texas native Kevin Russell, who last appeared on ACL in 2007 with the Gourds, Austin's Shinyribs began as a side project in 2007 before becoming Russell's full-time concern following the Gourds' dissolution in 2013. This year, the now eight-person Shinyribs dosed fans with the exuberant swamp-pop soul-funk of their fourth release, I Got Your Medicine. Tracked at Houston's legendary Sugar Hill Recording Studios, it carries a New Orleans R&B vibe — with extra gris-gris added by Russell's co-producer, Jimbo Mathus, late of the Squirrel Nut Zippers. AllMusic calls the album "funny, heartfelt, and dirty, a retro-soul album that never feels stuck in the past," while the Austin American Statesman names it as one of 2017's best albums so far. The band puts a gospel groove on "Don't Leave It a Lie," and throw several retro influences into Ted Hawkins' "I Gave Up All I Had." The syncopated sexiness of "A Certain Girl," an Allen Toussaint cover, a gorgeous rendering of the Toussaint McCall/Patrick Robinson ballad "Nothing Takes the Place of You" and the bluesy "I Knew It All Along," Russell's very-successful attempt to write "just a real good done-me-wrong soul song," are equally captivating. "Tub Gut Stomp and Red-eyed Soul" gets its title from Russell's definition of his musical style; an energetic N'awlins romper, it's filled with "freak-out juice" and "Jimbo stew." Gospel rave-up "The Cross Is Boss" puts a clever, slightly satirical finish on the affair; Russell says the song — like the album — is meant as a reminder that not every issue has to be taken so seriously. "A lot of people are so tightly wound, they can't let themselves go," he says. "I can demonstrate to them that you can shake your hips, roll around on the floor, scream and shout, and it's OK: people will still accept you. It's just music; relax and have some fun." Join the party on Oct. 29.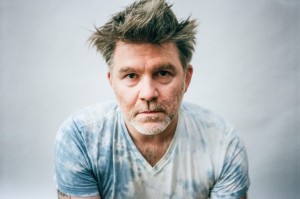 LCD Soundsystem makes its Austin City Limits TV debut in the wake of its fourth LP and first #1 album, American Dream. James Murphy founded LCD Soundsystem in 2002, releasing the classic 12-inch single "Losing My Edge," a relentless groove topped with a monologue cataloguing the trendsetting bands and rare records discovered by its protagonist in his younger, cooler prime. LCD's self-titled debut album followed in 2005, featuring "Losing My Edge," "Movement," and the Grammy-nominated "Daft Punk is Playing in My House." 2007's Grammy-nominated Sound of Silver became the most critically-acclaimed album of that year on the strength of the anthemic "All My Friends"–hailed by Time magazine as one of the 10 Best Songs of 2007 and covered in tribute by the likes of John Cale and Franz Ferdinand—as well as "Someone Great," "Get Innocuous!" and "New York, I Love You But You're Bringing Me Down." Featuring "Dance Yrself Clean," "I Can Change" and "Home," LCD Soundsystem's third album, 2010's This is Happening was the band's first to break the U.S. Top 10. This Is Happening was supported by a massive world tour culminating in a marathon farewell show at Madison Square Garden, documented by the feature film Shut Up and Play the Hits and the audio compendium The Long Goodbye. LCD Soundsystem marked the end of its hiatus with the surprise 2015 "Christmas Will Break Your Heart" holiday single, followed by a 2016 tour featuring headline appearances at Coachella, Lollapalooza and more. On September 1, 2017 the band released "the timeless, intricate album James Murphy's fans always wanted but never expected" (Esquire): American Dream. Preceded by the singles "Call the Police," "American Dream" and "Tonite," American Dream moved Rolling Stone to rave "They signed off after three of this century's finest albums… American Dream is on the same level," while Entertainment Weekly hailed the record as "exactly the album 2017 needs—urgent, angry, achingly self-aware. And catchy as hell, too." See and hear why on Nov. 1.  
Want to be part of our audience? We will post information on how to get free passes about a week before each taping. Follow us on Facebook and Twitter for notice of postings.