Austin City Limits continues its mission of presenting music's best and brightest with new Season 43 tapings from Zac Brown Band on August 3, Angel Olsen on July 25 and Benjamin Booker on April 27, all making their ACL debuts.
Three-time GRAMMY Award-winning multi-platinum artists Zac Brown Band will tape their first-ever ACL appearance August 3, on the heels of their highly-anticipated new release WELCOME HOME, the band's upcoming album out May 12, and their first release on Southern Ground/ Elektra Records. Produced by GRAMMY Award-winning producer Dave Cobb (Chris Stapleton, Sturgill Simpson, Jason Isbell) and In The Arena Productions, and recorded at Southern Ground Nashville Studio, WELCOME HOME is what the band calls not only a return to their roots, but also a return to The Foundation, the band's 2008 breakthrough debut that is now 5X platinum. 2016 was a record-breaking year for Zac Brown Band. Their "Black Out the Sun" tour broke attendance records at Camden's BB&T Pavilion and Boston's Fenway Park, and the Country Music Hall of Fame and Museum hosted a career-spanning exhibition exploring the group's rise to fame. All this built on the group's three platinum-selling albums (Uncaged, You Get What You Give, and Jekyll + Hyde), 5x platinum The Foundation, their 2013 project The Grohl Sessions Vol. 1, 25 million singles and eight million albums sold, and a historic fifteen #1 radio singles, along with the distinction of becoming the second act ever to top both the country and active rock formats.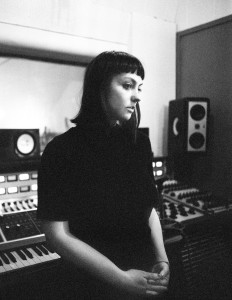 An artist who reigns over the land between being an elliptical outsider and a pop personality with a haunting obliqueness and sophisticated grace, Angel Olsen hits our stage in celebration of her third LP My Woman, which Uncut calls "another giant progression in an already distinguished career." The St. Louis native began her journey in Chicago as a backing vocalist for Bonnie Prince Billy, but her talent soon manifested in her first EP Strange Cacti and album Half Way Home in 2012. Signing to respected indie Jagjaguwar, Olsen released 2014's Burn Your Fire For No Witness to great fanfare, setting the stage for My Woman. Recorded with producer Justin Raisen (Charlie XCX, Santigold) after her relocation to Asheville, NC, the record expands on the reverb-shrouded poetic swoons, shadowy folk and grunge-pop workouts of her previous work via 70s country rock, vintage electronic pop and languid psychedelic soul. "These are controlled, tempered, well-steered songs, capable of navigating genres," notes Q. An intuitively smart, warmly communicative and fearlessly generous record, My Woman speaks to everyone. "Contradictory, complex, and worthy of endless re-listens," says DIY, "Angel Olsen has crafted her most compelling record to date."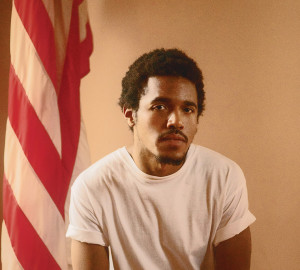 Singer, songwriter, guitarist and rocker Benjamin Booker comes to ACL in advance of his greatly anticipated sophomore platter Witness, out in June. With Witness, the New Orleans-based Booker has created his most ambitious work yet by digging deep into his passion for eccentric soul, R&B, and blues – drawing on everything from William Onyeabor's 70s African psych-rock to Freddie Gibbs and Pusha T, while never straying too far from the garage-punk intensity that made his self-titled 2014 debut such a creative breakthrough. Born in Virginia Beach and raised in Tampa, Booker attended a magnet school for the arts before matriculating at the University of Florida, studying music journalism. After self-releasing his 2012 EP Waiting Ones, he signed to ATO, who released his eponymous debut in 2014. "Singing with a maturity beyond his years," said The Guardian about the critically-adored LP, "he crafts hooks that pay homage to Robert Johnson, Sam Cooke and the shambolic punk he grew up listening to." Following the album's release, Booker hit the road and the festival circuit, touring with Jack White and Courtney Barnett and playing the Austin City Limits Music Festival and Lollapalooza. Now Booker is ready to unleash Witness on the world, preceded by the title track, released as a single and featuring gospel legend and ACL alum Mavis Staples.
Want to be part of our audience? We will post information on how to get free passes about a week before each taping. Follow us on Facebook and Twitter for notice of postings.