Our 43rd season on PBS is getting off to a great start! We've already announced the Pretenders on March 13th, and we're thrilled to report we'll be taping Miranda Lambert on April 19th, The Head and the Heart on May 22nd and Norah Jones on June 11th.
Miranda Lambert makes her third appearance on ACL on April 19th in support of her sixth album The Weight of These Wings. Since the Lindale, Texas native's first appearance in 2006, she has earned widespread acclaim, including two Grammy Awards, thirteen Country Music Association Awards, and an astonishing twenty-five Academy of Country Music Awards. Lambert is the reigning ACM Female Vocalist of the Year, having been bestowed this honor for seven consecutive years. A sprawling double-album, The Weight of These Wings debuted at #1 on Billboard's country albums chart, as well as at #3 on the Billboard 200 chart, and spawned the current hit singles "Vice" and "We Should Be Friends." Rolling Stone calls The Weight of These Wings Lambert's "most ambitious LP…the sort of Great Album rock acts used to spit out regularly back in the day," while the Boston Globe says the album "matches the take-no-prisoners attitude of her lyrics with music that travels unexpected routes but often winds up touching the soul." The record ended up on over a dozen Best of 2016 lists, including those from Rolling Stone, Entertainment Weekly, NPR, Billboard, Spin and more.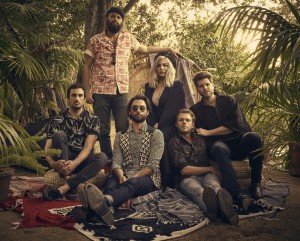 When Seattle band, The Head and The Heart, who first appeared on ACL in Season 37, regrouped in 2016 to start writing together again after a sabbatical, "it almost felt like we were a new band, trying things we hadn't tried," bassist  Chris Zasche recalls. "We stayed at a bungalow on the beach. We'd wake up, have coffee and go boogie boarding. We were ready and excited to be back together." That renewed sense of purpose can be felt throughout Signs of Light, the group's third album and first release for Warner Bros. Records. "This album isn't about us now having achieved our dreams," says vocalist/multi-instrumentalist Charity Rose Thielen. "The day we started being able to live off our art was the day we achieved our dreams, in my mind. This is the album where we really fell into our true voices as those artists." Recorded in Nashville with producer Jay Joyce (Eric Church, Cage The Elephant), Signs of Light crackles with the upbeat, singalong energy of the band's finest work. Throughout, the colors are brighter, the electric guitars are louder and the musical touchstones more universal. Lead single "All We Ever Knew," written during the Let's Be Still era but never captured to the band's satisfaction until now, is sure to be a crowd-pleaser, while "Turn It Around" seems primed to be a future concert staple, matching its inspirational message with a lush and multi-layered soundscape. Blurt say the album "fulfills the aim the band's handle appears to indicate. This is after all, music that connects with the head and the heart, and imparts a dual sense of resilience and delight in its wake." Join us on May 22nd for The Head and The Heart's second ACL taping.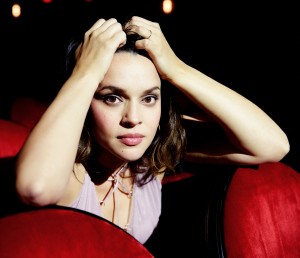 Norah Jones made her first appearance on the ACL stage in 2002, just prior to the release of her landmark debut Come Away With Me, which propelled her to the world stage, sweeping the 2003 Grammy Awards and signaling a paradigm shift away from the prevailing pop music of the time. Since then, Jones has sold 50 million albums worldwide and become a nine-time Grammy-winner, returning to ACL in 2007 and again in 2013. But when the Texas native first moved to New York City in the Summer of 1999,  it was with the hope of being a jazz singer and pianist, and her jazz influences — from Bill Evans and Miles Davis to Billie Holiday and Nina Simone — have always remained. Now Jones has come full circle with Day Breaks, her sixth album which finds her returning to the piano and her jazz roots, while still retaining her unmistakably unique sound that weaves together several bedrock styles of American music: country, folk, rock, soul, jazz. Day Breaks is a kindred spirit to Come Away With Me, though it is unquestionably the work of a mature artist who has lived life and grown immensely in her craft. The album features jazz luminaries including saxophonist Wayne Shorter, organist Dr. Lonnie Smith, and drummer Brian Blade, who played on Norah's debut and became the backbone of the new album. Rolling Stone calls it "A marvelous consolidation, floating buoyantly between past tradition and her own unique present," while MOJO declares "Small-hours jazz perfection … her masterpiece to date … inspired and breathtaking." Jones returns to the ACL stage on  June 11th.
Want to be part of our audience? We will post information on how to get free passes about a week before the taping. Follow us on Facebook and Twitter for notice of postings.