Austin City Limits is proud to announce the newest class of Austin City Limits Hall of Fame inductees: late blues titan B.B. King, songwriting icon Kris Kristofferson and the legendary Bonnie Raitt. The 2016 ACL Hall of Fame inductees will be celebrated at a ceremony highlighted by all-star music performances to be held October 12, 2016 at ACL's studio home, Austin's ACL Live at The Moody Theater. The event will be open to the public and ticket onsale information will be announced at a later date.  
The announcement was made this evening by KLRU-TV, Austin PBS General Manager Bill Stotesbery at an event in Austin. "We established the Austin City Limits Hall of Fame to pay special tribute to the people that have helped make the show the standard bearer for music on television," said Stotesbery. "Now in its third year, we're proud to honor three incredible performers. Each one has a catalogue of work that has influenced generations and been a vital part of the history of Austin City Limits."
The latest class of inductees features music legends who have all graced the ACL stage multiple times, setting the standard for excellence and contributing to more than four decades of incredible performances. Legendary bluesman B.B. King made two classic appearances on Austin City Limits, in 1983 and 1996. When he first appeared on ACL in 1983 it was rare for a blues artist to command a full hour on national television; his powerhouse performances rank as two of the finest in the show's illustrious history.  An American original, Kris Kristofferson is regarded as one of the world's greatest songwriters.  The charismatic Texas native has been a fixture on the music scene since the 1960s, penning some of the most beloved songs of all time.  He debuted on ACL in 1982, returning in 1997 and 2010 and for ACL's 40th anniversary special in 2014.  Ten-time Grammy-winner Bonnie Raitt is one of the most revered artists in music.  Over four decades into a remarkable career, on the eve of her twentieth release, the magnetic singer-songwriter-guitarist continues to deliver outstanding work.  Raitt has played an invaluable role in ACL's history, with standout performances on the series in 1984, 2002 and 2012 and returning for the 40th anniversary special in 2014.
The Austin City Limits Hall of Fame was established in 2014 in conjunction with the iconic television series' 40th Anniversary to celebrate the legacy of legendary artists and key individuals who have been instrumental in the landmark series' 40+ years as an American music institution. The invitation-only inaugural induction ceremony took place April 26, 2014 at ACL's original Studio 6A. Hosted by Oscar-winning actor and Texas native Matthew McConaughey, the historic evening honored the first class of inductees, featuring American music icon Willie Nelson (who starred on the original ACL pilot program), Austin blues rock giants Stevie Ray Vaughan & Double Trouble and legendary steel guitarist and Grammy Award-winning music producer Lloyd Maines. In addition, non-performers who played a key role in the evolution of the program were honored: original show creator Bill Arhos and longtime ACL supporter, Texas Longhorns football head coach Darrell Royal. A star-studded line-up paid tribute with incredible music performances, including: Lyle Lovett, Emmylou Harris, Buddy Guy, Robert Randolph, Doyle Bramhall II and Kenny Wayne Shepherd. The second annual ACL Hall of Fame ceremony took place June 18, 2015, honoring Western swing institution Asleep at the Wheel, country icon Loretta Lynn, songwriting legend Guy Clark, master Tex-Mex accordionist Flaco Jiménez and the late Texas troubadour Townes Van Zandt. In addition, the original television production crew that worked on the first season of ACL in 1974/1975 were recognized in the non-performer category for their contributions in setting the foundation for the series. Hosted by Dwight Yoakam, the event featured memorable moments and musical highlights from an all-star cast including Vince Gill, Lyle Lovett, Jason Isbell, Patty Loveless, Gillian Welch, Laura Marling, Los Lobos' David Hidalgo, Los Texmaniacs and JT Van Zandt.  
About the 2016 Austin City Limits Hall of Fame Honorees: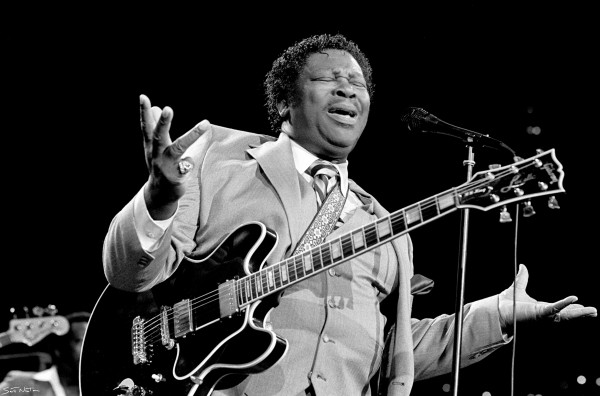 B.B. King:
The foremost ambassador the blues has ever had, the late, great B.B. King brought the genre to new artistic and popular heights with his powerful voice, incomparable axework and classic songs. With his guitar "Lucille" strapped to his chest, the undisputed King of the Blues made two legendary appearances on ACL in 1983 and 1996. King's debut episode was recorded in 1982 and originally broadcast in 1983 as part of Season 8.  The 11-song set spans the length and breadth of his career to that point, from his then-new album Love Me Tender (including "Since I Met You, Baby" and the title track, a cover of the Elvis Presley classic) to his own standards "Everyday I Have the Blues" and "The Thrill is Gone."  In a powerhouse performance, King hits full-force with a voice that is neither harsh nor sweet, that bends, like his fingers, with each note. "There was electricity in Studio 6A that night like no other," says ACL executive producer Terry Lickona. "It was pure B.B. – just him, Lucille and one of the best road bands he ever toured with. He mixed up hardcore blues with Elvis ballads, and had the audience in the palm of his hand, following his every lead. It was historic!"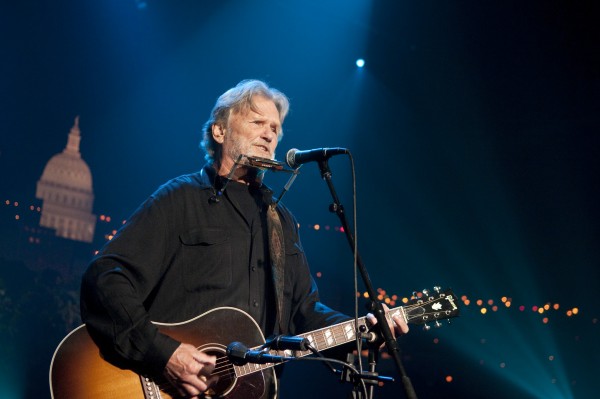 Kris Kristofferson:
Rhodes scholar, Golden Gloves boxer, college football player, film actor, acclaimed songwriter, social activist—few artists can boast the kind of freewheeling career enjoyed by songwriting legend Kris Kristofferson.  The Brownsville, Texas native gave up a promising military career in favor of life as a self-described "songwriting bum," arriving on the music scene in the 1960s.  He expanded the language of country music songwriting with emotional truth and revealing honesty, penning enduring classics ("Me and Bobby McGee," "Sunday Morning Coming Down," "Help Me Make It Through the Night," "For the Good Times") that continue to resonate with audiences worldwide.  His incredible body of work includes his many film and television roles, (Pat Garrett and Billy the Kid, A Star is Born, Lone Star).  An American original, he is a lifelong activist who continues to speak out on social justice and human rights issues. Kristofferson first appeared on ACL in 1982, returning in 1997 and 2010 and for the series 40th anniversary special in 2014.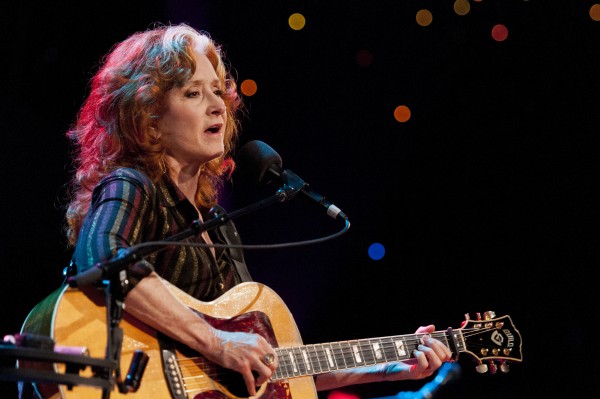 Bonnie Raitt:
More than just a best-selling artist, respected guitarist, expressive singer, and accomplished songwriter, Bonnie Raitt has carved out an enviable forty-five year strong career. The ten-time Grammy winner was inducted into the Rock & Roll Hall of Fame in 2000 and Rolling Stone named the slide guitar ace one of the "100 Greatest Guitarists of All Time" and one of the "100 Greatest Singers of All Time." Her landmark albums Nick of Time and Luck of the Draw have secured her place as an American music treasure. Raitt's widely-acclaimed 2012 release Slipstream sold over a quarter-million copies, making it one of the top selling independent albums, and earned Raitt her 10th Grammy Award (Best Americana Album). A tireless performer with decades of non-stop touring under her belt, in 2012 she received a Lifetime Achievement Award for Performance from the Americana Music Association. In February 2016, Raitt releases her highly-anticipated 20th album, Dig In Deep. When not burning up highways on tour with her band, the devoted activist has championed and spoken out on behalf of many social causes. Raitt performed on ACL in 1984, 2002 and 2012 and most recently for the series' 40th anniversary special in 2014.