Austin City Limits is thrilled to announce the final tapings of our 41st season, including the debut of Nathaniel Rateliff & the Night Sweats on November 22 and the return of Heartless Bastards to our stage on November 23.
Nathaniel Rateliff & the Night Sweats, the self-titled LP by the Denver, CO based band, practically explodes with deep, ecstatic soulfulness. "The born-again spirit of vintage soul music poured out of the man, measurable mostly in gallons," raves NPR of the group's powerful front man. So it's entirely fitting that the release arrived on Stax Records, because at certain moments Rateliff seems to be channeling soul greats like Otis Redding and Sam & Dave. Delve beneath the rawboned surface of the new album's deep-gut grooves, snaky guitars, churning Hammond and irresistible horns, and you'll find a sensitive, introspective artist who tells it like it is. Yet even as Rateliff honors the gritty, rapturous sound of the legendary Memphis label, he's also setting out into audacious new territory. "Nathaniel Rateliff is a passionate performer with a gift for singing and winning over an audience," noted Consequence of Sound, "and that comes through on this record." "I'm trying to do something that's emotionally charged and heartfelt," Rateliff says, "and I want the experience to be joyous. I can remember dancing around to some song that was breakin' my heart, dancin' with tears in my eyes. I love that feeling, and I wanna share it with people, and hopefully they'll feel it too." Join us on Nov. 22 and experience one of 2015's finest new arrivals.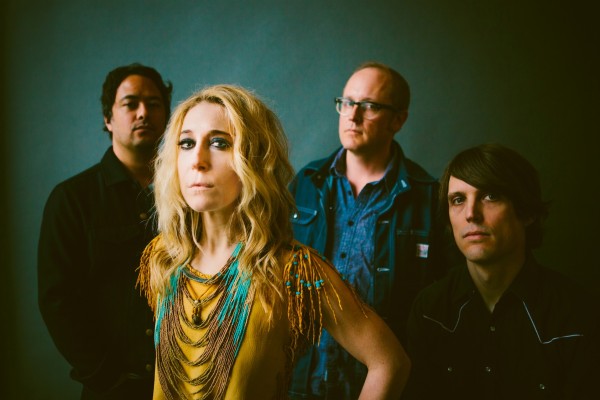 Heartless Bastards have spent the past decade in motion, boldly pushing their unique brand of rock 'n' roll into new shapes over four acclaimed albums and nearly non-stop roadwork. Now, with Restless Ones, the band sets out once again, blazing a path to a place of shifting moods, seasoned songcraft, and unbridled spontaneity. The Austin-based band's fifth studio recording finds singer/songwriter Erika Wennerstrom exploring as-yet-unvisited avenues of sound and sensation, her bravery and ambition readily apparent in the emotional timbre and the sheer physicality of her songs. "We took a lot of chances," Wennerstrom says, "taking the sounds in different directions in order to grow. I don't ever want to make the same album twice." Tracked in August 2014 during a 10-day session at El Paso's renowned Sonic Ranch, Restless Ones "is a statement of collective confidence and ambitious vision," says Magnet. "These songs capture an outstanding band hitting its stride," says AllMusic, "and growing more comfortable with the craft of record-making along with singing and playing great, passionate music." Rich with purpose, passion, and commanding musicianship, Restless Ones captures an idiosyncratic band exploring their craft and soul in an effort to reach a place that's both true and transcendent. Heartless Bastards continue to drive their monumental music ever forward, towards hidden vistas and horizons still unseen. Follow their journey with us on Nov. 23 – and don't miss their show at the Mohawk in Austin on Nov. 21!
Want to be part of our audience? We will post information on how to get free passes about a week before the taping. Follow us on Facebook and Twitter for notice of postings.