UPDATE: Austin City Limits and KLRU regret to inform you that the ACL taping with D'Angelo and The Vanguard, scheduled for Saturday, November 7th, has been cancelled. Thank you for your understanding.
Austin City Limits is proud to announce two new tapings as part of our upcoming Season 41: the ACL debuts of Kendrick Lamar on Oct. 30 and D'Angelo and The Vanguard on Nov. 7.
Perhaps the most acclaimed rapper on the planet, Kendrick Lamar comes to our stage on Oct. 30. The Compton native – born a year before the genre-defining N.W.A. LP Straight Outta Compton – began writing rhymes when he was 13. The young rapper would become an underground phenomenon, releasing mixtapes and independent albums that made him one of the top-selling digital artists. In 2012 he signed with Top Dawg/Aftermath/Interscope and released the landmark, platinum-selling good kid, m.A.A.d city. The LP debuted at #2 on the Billboard album chart, garnered seven Grammy nominations and spun off multiple top 40 singles, including "Swimming Pools (Drank") and "Poetic Justice." After touring with Kanye West, appearing on Eminem's The Marshall Mathers LP 2 and performing a packed set at the Austin City Limits Music Festival, Lamar followed up with the smash single "i," which won Grammys for Best Rap Performance and Best Rap Song at the 2015 ceremony. The hit also set the stage for Lamar's widely acclaimed latest LP To Pimp a Butterfly, which Rolling Stone called "a masterpiece of fiery outrage, deep jazz and ruthless self-critique" and Spin named the "Great American Hip-Hop Album." The record debuted at #1 on Billboard's chart, firmly establishing Lamar as one of the biggest hip-hop artists in the world. We're thrilled to welcome Kendrick Lamar to be part of ACL history.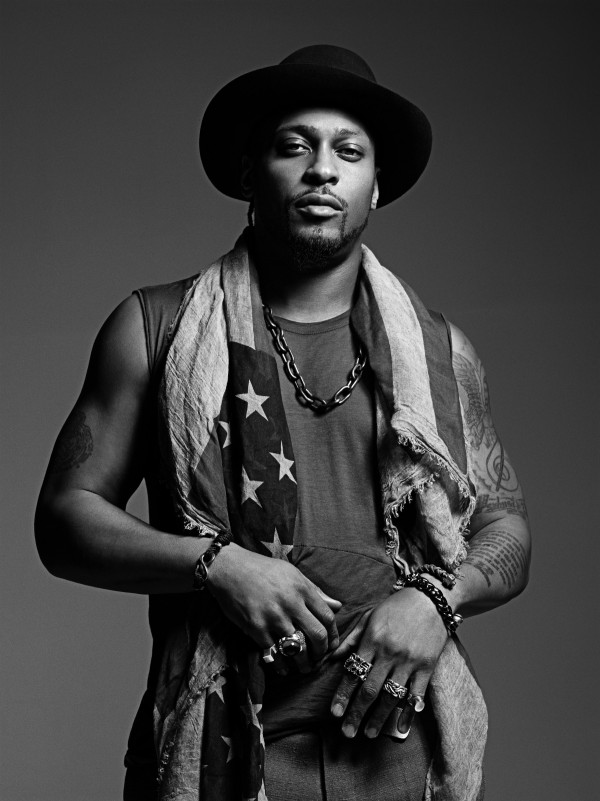 On Nov. 7 we welcome musical genius D'Angelo and his band The Vanguard. Born in Richmond, Virginia, D'Angelo migrated to New York City at 18 to develop his skills as a singer, songwriter, musician and producer.  After signing a publishing deal in 1991 and a record contract in 1993, his 1995 debut Brown Sugar breathed new life into R&B and yielded gems including the title track, "Lady," "Cruisin'," and more. Its 2000 follow-up Voodoo received a Grammy Award for Best R&B Album, while the single "Untitled (How Does It Feel)" earned the Grammy for Best Male R&B Vocal Performance. After a silence of over a decade, broken only by the release of 2008's compilation The Best So Far…, D'Angelo and The Vanguard delivered Black Messiah to the unsuspecting, yet receptive, masses on December 15, 2014. Reaffirming the need for raw, righteous, and real soul, its impact could immediately be felt when it landed at #1 on the Billboard R&B/Hip-Hop Albums Chart and #5 on the Top 200. The critics spoke as well, with The New York Times, The Washington Post, Rolling Stone, NPR, and countless others extolling the album for both its music and message, thus usurping countless "Best of 2014" music lists. D'Angelo and The Vanguard hit the road, earning rave reviews for live shows Rolling Stone called " a master class in soul" and Wall Street Journal described as "rendering a strain of soul music reminiscent of Sly Stone in the '60s, George Clinton in the '70s or 1980s Prince, onstage D'Angelo is a dynamo of the James Brown variety." We're excited to experience the same magic as we welcome D'Angelo and The Vanguard to the ACL stage for the first time.
In addition to performing at ACLTV D'Angelo and The Vanguard will also headline the Fun Fun Fun Fest Orange Stage on Sunday, November 8th. USP, 3 Day, and Single Day Passes for the festival are available for purchase at funfunfunfest.com.
Want to be part of our audience? We will post information on how to get free passes about a week before the taping. Follow us on Facebook and Twitter for notice of postings.