Austin City Limits is proud to announce new tapings for the month of October: Leon Bridges on Oct. 8 and Angélique Kidjo on Oct. 17, both making their ACL debuts.
Rising star Leon Bridges makes his first ACL appearance on Oct. 8. The river of soul music flows on deep and strong, and the 26-year-old Forth Worth native is immersed in its lifegiving current. "As a kid I grew fascinated with modern R&B. In high school I'd try singing songs by Ginuwine and Usher," he explains, "and I thought well, maybe they weren't in my range." With a few early compositions tucked under his belt, a seeming dichotomy surfaced: Bridges' tunes sounded less like the modern R&B he'd grown up loving than classic soul. He began a period of apprenticeship playing coffeehouses in and around Fort Worth, slowly finding and refining his voice. After Austin Jenkins and Joshua Block from White Denim saw Bridges performing, they insisted Leon enter the studio to cut a few tracks. That initial three-day session yielded the recordings that led Bridges to ink with Columbia Records, who released his debut album Coming Home, featuring its title track as the lead single, in June of 2015 to critical and public acclaim. "I'm not saying I can hold a candle to any soul musician from the '50s and '60s," Bridges says, "but I want to carry the torch." Join us on Oct. 8 to watch his flame burn bright.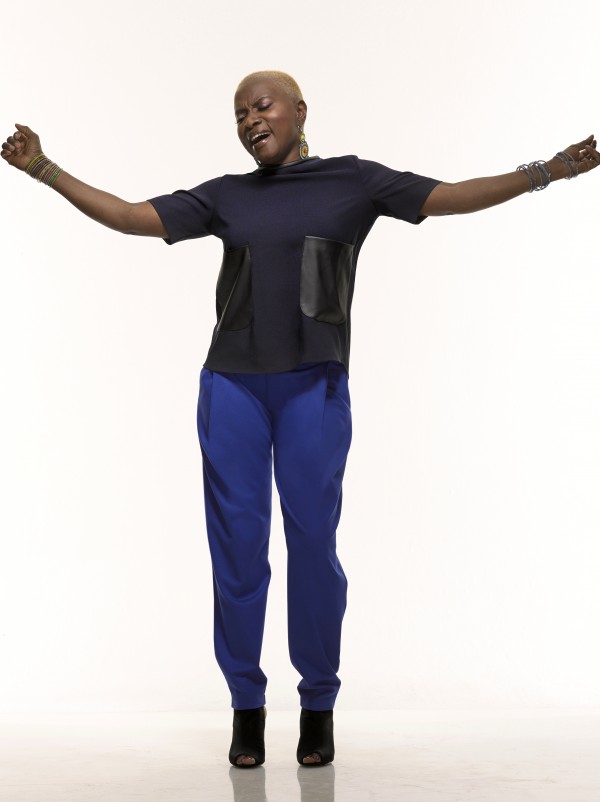 On Oct. 17, we welcome Angélique Kidjo, dubbed "Africa's premier diva" by Time and "the undisputed queen of African music" by the London Telegraph. The Benin native's accolades span a 20-year discography and thousands of concerts around the world. She has won Grammys for her 2008 album Djin Djin and her 2014 album EVE, and enjoyed a long history of notable collaborations with greats like Carlos Santana, Bono, John Legend, Josh Groban, Peter Gabriel and more. On her new album Sings, recorded with the Orchestre Philharmonique de Luxembourg, Kidjo re-imagines nine classic songs from her expansive repertoire and two new songs, blending European classical traditions with the powerful rhythmic sounds of her native West Africa. "I love the challenge of doing new things," explains Kidjo. "I never want to get too comfortable with what I'm doing, and I love my work too much to repeat myself." Having already appeared on PBS in the concert documentary Lightning in a Bottle: One Night in the History of the Blues, we're proud to welcome Angélique Kidjo to the ACL stage.
Want to be part of our audience? We will post information on how to get free passes about a week before the taping. Follow us on Facebook and Twitter for notice of postings.