Last night we were proud to present the new class of Austin City Limits Hall of Fame inductees. Loretta Lynn, Guy Clark, Flaco Jimenez, Townes Van Zandt, Asleep at the Wheel and the Season 1 crew joined the ranks inaugurated last year. The night was about more than awards. It was and is always about the music, and, anchored by host Dwight Yoakam.
The first award of the evening went to Loretta Lynn. The First Lady of Country Music gave us two memorable shows in Seasons 8 and 23. Accepting her award, Patty Loveless, a four-time ACL vet herself. With a fiery "Don't Come Home a Drinkin'" and a soulful "Coal Miner's Daughter" (especially appropriate, as Loveless shares the same background as Lynn), Loveless paid perfect tribute to one of her inspirations. She and country superstar Vince Gill paired to sing a rendition of Lynn's song "After the Fire is Gone,"  originally performed with Conway Twitty.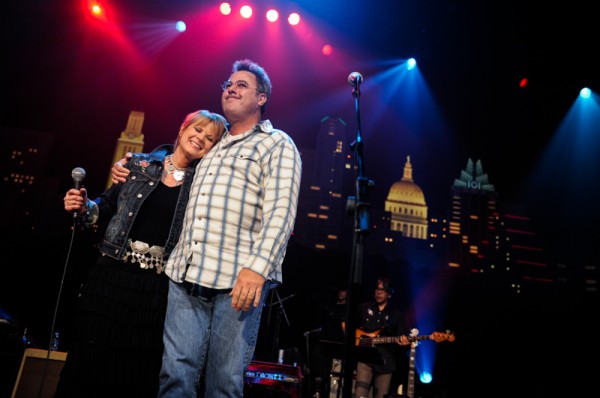 The night continued with Lyle Lovett coming to the stage to honor friend and Texan singer/songwriter Guy Clark. Lovett accepted the award on Clark's behalf with wit and grace. Singing "Step Inside This House," Lovett performed the first song Clark ever wrote, following that with "Anyhow I Love You," a lovely waltz from Clark's second album.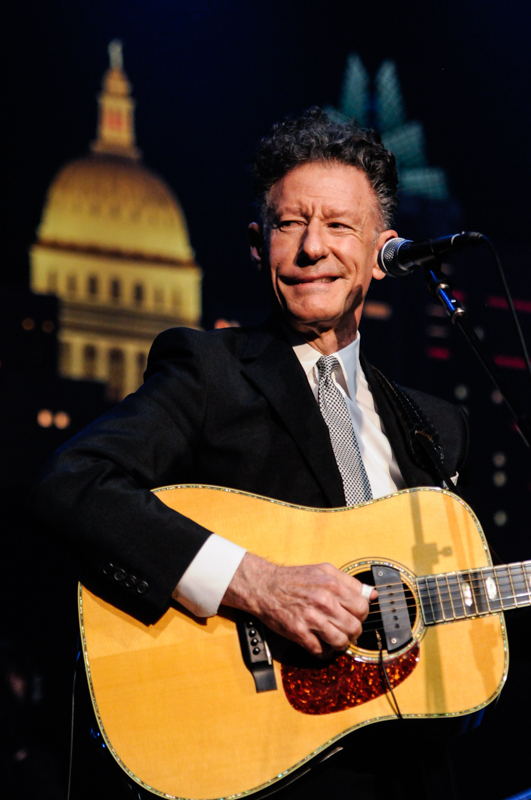 Jason Isbell killed it with the indelible Clark classic "Desperados Waiting For a Train" before being joined by guitarist extraordinare/Gillian Welch partner David Rawlings for the picker's rumination "Black Diamond Strings."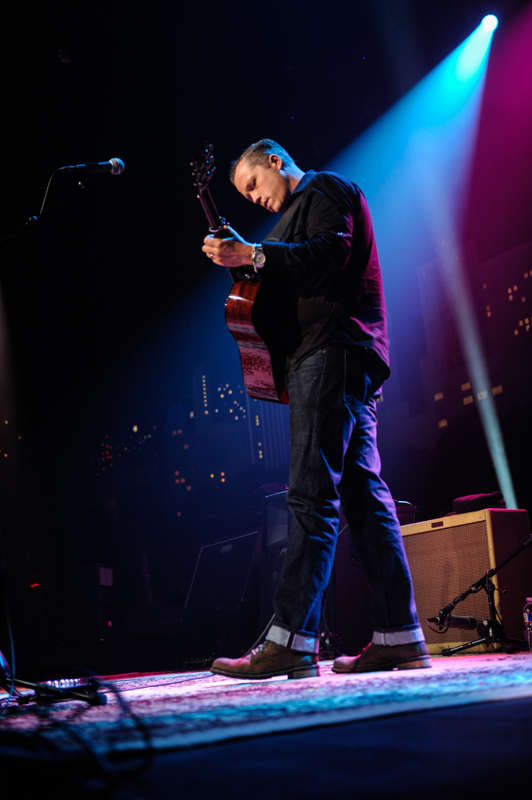 Next, host Dwight Yoakam inducted influential conjunto accordionist Flaco Jimenez. The eight-time ACLer and 76-year-old San Antonio native has recorded and performed with the honkytonk hero before, and accepted his award from his old compadre with a humble and eloquent speech. Then it was time for some classic Tex-Mex music. San Antonio Grammy winners Los Texmaniacs served as Jimenez's opener with a swampy, rocking "Down in the Barrio," joined by Los Lobos' David Hidalgo on stinging guitar. The man himself took the stage for a honkytonking "He'll Have to Go," sung by Hidalgo,  and a irresistibly danceable "Ay Te Dejo San Antonio."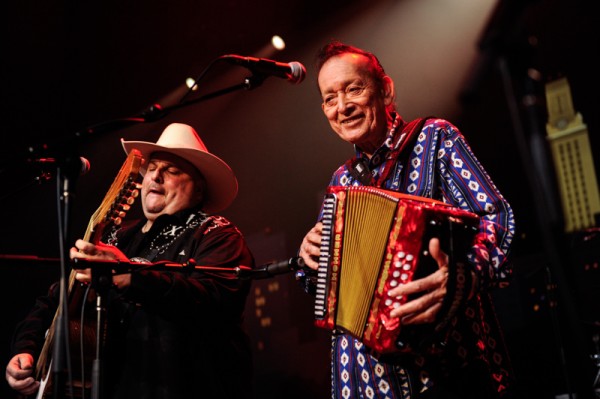 Yoakam returned to the stage for "Carmelita," his and the honoree's distinctive take on the Warren Zevon ballad. The ensemble closed out with a pair of Yoakam classics: the two-step standard "Streets of Bakersfield" and gorgeous murder ballad "Buenos Noches From a Lonely Room (She Wore Red Dresses)."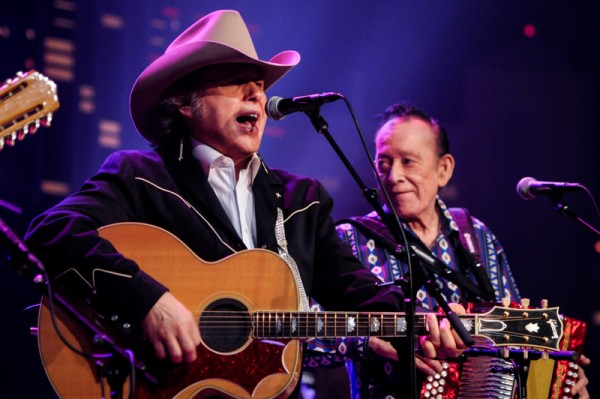 After a brief intermission, Yoakam introduced superfan Gillian Welch, who inducted Townes Van Zandt by telling stories about how the Texas troubadour came to her gigs in her early days in Nashville. The late singer/songwriter appeared on ACL twice, including a Season 1 episode some argue is his best-ever television performance. Van Zandt's eldest son JT accepted on his father's behalf. Welch then took the stage with her guitar-slinging partner David Rawlings for faithful takes on TVZ classics "Tecumseh Valley" and "Dollar Bill Blues."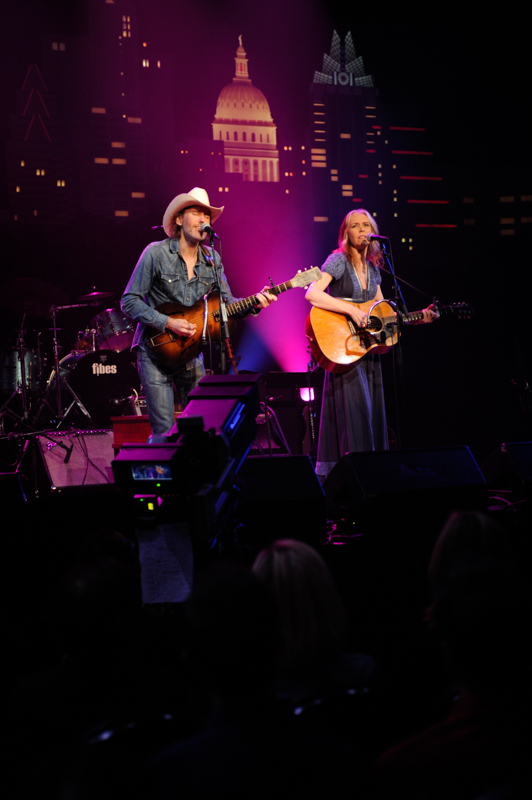 British singer/songwriter Laura Marling followed up with a stunning version of "Colorado Girl," trailed by JT himself, performing a haunted take on "Nothin'," one of his father's most cathartic songs.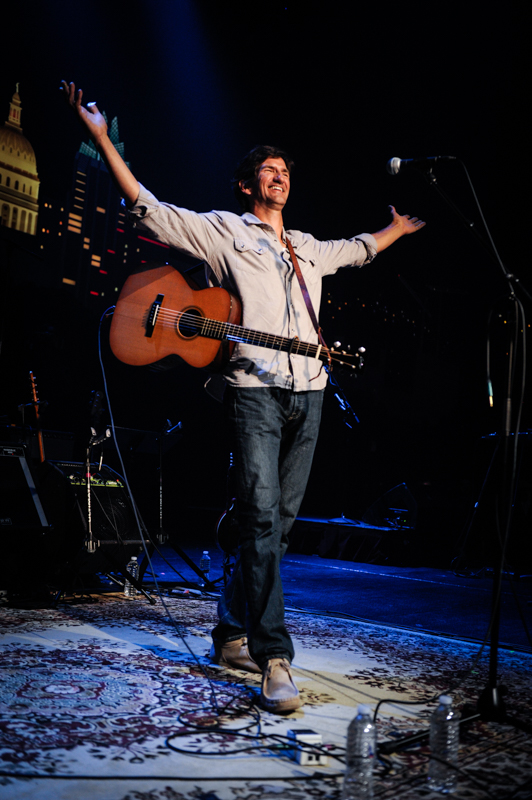 Vince Gill then returned to the stage to induct Asleep at the Wheel. With eleven appearances, including the very first episode of Season 1, Asleep at the Wheel has been a mainstay on ACL. Bandleader Ray Benson accepted, dedicating his award to the late Joe Gracey — his former roommate and the person responsible for the band's first booking on Austin City Limits. The band hit the stage for a pair of standards, "Miles and Miles of Texas" and the boogie-woogieing "Route 66."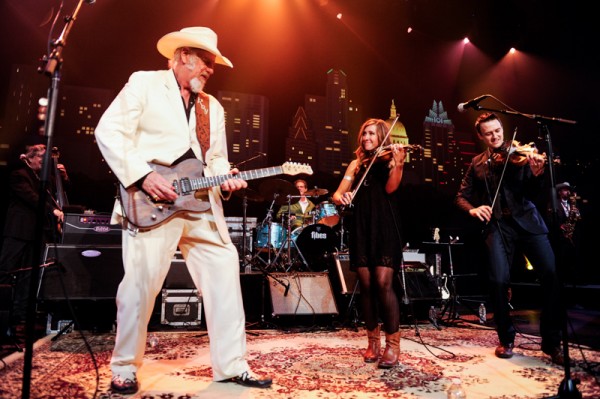 Gill joined his old pals for a hoppin' version of Bob Wills' "Take Me Back to Tulsa," while Lyle Lovett returned for a rousing run through Wills' "Blues For Dixie."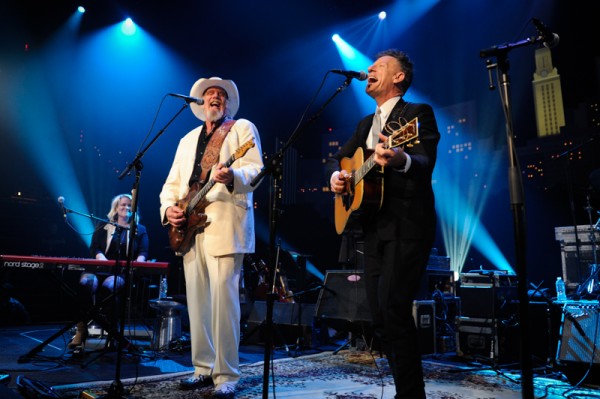 To round out the night, the Season 1 crew, having been honored the night before, was publicly recognized for their contributions in establishing the show as a music institution.  The night ended with an all-star reading of Van Zandt's classic roadburn "White Freightliner Blues." It was a special evening, and we can't wait for you to see it when it appears as part of Season 41 next year.