Austin City Limits is proud to announce new Season 41 tapings with Sleater-Kinney, Cassandra Wilson and Shakey Graves, all coming to our stage for the first time.
On April 15 we welcome acclaimed rock band Sleater-Kinney, out supporting their first new album in a decade, No Cities To Love (Sub Pop), which New York Times critic Jon Pareles called "the first great album of 2015." Consisting of guitarists/vocalists Corin Tucker and Carrie Brownstein (also the co-creator/star of Portlandia), and drummer Janet Weiss, the powerhouse trio came crashing out of the Pacific Northwest, setting a new bar for punk's political insight and emotional impact. Hailed as "America's best rock band" by Greil Marcus in Time Magazine, and as "America's best punk band ever. EVER" by Rob Sheffield in Rolling Stone, the band put out seven searing albums in 10 years before going on indefinite hiatus in 2006. Almost a decade later, the trio has come back together with the surprise announcement of No Cities To Love, which Pareles described as full of "hurtling, bristling, densely packed, white-knuckled songs that are all taut construction and raw nerve." Can't join us in the studio for this taping? Join us online on our  Austin City Limits YouTube channel where you will be able to watch the entire taping as it happens live on April 15 starting at 8 pm CT.
Grammy-winning American jazz musician, vocalist, songwriter, and producer Cassandra Wilson makes her ACL debut on April 28, armed with her new LP Coming Forth by Day, an homage dedicated to the beauty, power, and genius of Billie Holiday. Jazz critic Gary Giddins describes Wilson as "a singer blessed with an unmistakable timbre and attack who has expanded the playing field" by incorporating blues, country and folk music into her work.  A native of Jackson, Mississippi, Wilson moved to New York City in the early 80s, met saxophonist Steve Coleman and became one of the founding members of the M-Base Collective. She signed with Blue Note Records in 1992 and released the landmark album Blue Light 'Til Dawn, which paved the way for a new generation of jazz singers seeking an approach and repertoire that challenged the supremacy of the American Standard songbook.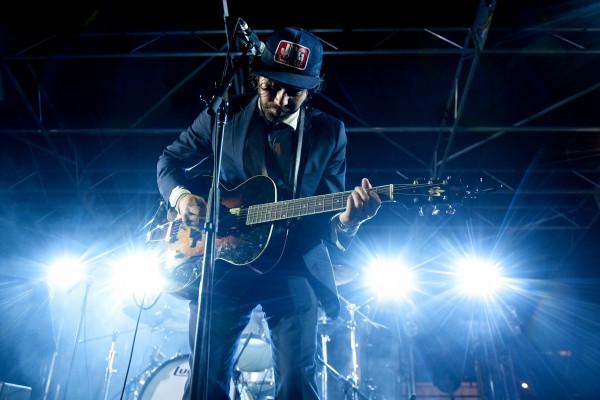 On May 6 we open the stage to Austin-based singer/songwriter Shakey Graves, playing songs from his acclaimed 2014 LP And the War Came. An actor who had a recurring role on Friday Night Lights and appeared in several Robert Rodriguez films, the erstwhile Alejandro Rose-Garcia started making music as part of New York City's "anti-folk" scene. Since returning to Austin, Shakey Graves has become so closely associated with his hometown that for the last three years, Austin has celebrated "Shakey Graves Day" by mayoral proclamation. With And the War Came, he extends the ground emotionally and sonically broken by his 2011 self-released debut Roll the Bones, which still ranks near the top of Bandcamp's digital best-seller charts. As noted by Exclaim, And the War Came "displays remarkable growth as a songwriter, guitar player and arranger without entirely leaving behind the one-man-band, lo-fi aesthetic that made his debut such a captivating listen." Please join us for the ACL debut of Shakey Graves. Watch KLRU's Arts In Context documentary on Shakey Graves now
Want to be part of our audience? We will post information on how to get free passes about a week before the taping. Follow us on Facebook and Twitter for notice of postings.