Austin City Limits is proud to announce the newest class of Austin City Limits Hall of Fame inductees with five legendary artists being honored: Western swing institution Asleep at the Wheel, country trailblazer Loretta Lynn, songwriting legend Guy Clark, master Tex-Mex accordionist Flaco Jiménez and Texas troubadour Townes Van Zandt. The announcement was made January 29 by ACL Executive Producer Terry Lickona at Austin's Rattle Inn.  The 2015 ACL Hall of Fame inductees will be celebrated at a ceremony highlighted by all-star music performances to be held in June at ACL's studio home, Austin's ACL Live at The Moody Theater. The event will be open to the public and ticket onsale information will be announced at a later date.
The newest class of inductees features artists who have all graced the ACL stage multiple times, setting the standard for excellence and contributing to four decades of incredible performances. This year's class also recognizes in the non-performer category the original ACL crew, who played an important role in the launch and continuing success of the influential series and some of whom are still part of the crew today.
"I am truly honored to be included in this year's ACL Hall of Fame," said Asleep at the Wheel founder Ray Benson who was on hand for the announcement.  "After Willie did the pilot in 1974-5, Asleep at the Wheel was selected to do the first regular episode of ACL.  Joe Gracey and I were roommates then, and he was booking the show.  He asked who we wanted to share the bill with and I said, 'The Texas Playboys, Bob Wills' great band!'  That episode is now housed at the Smithsonian.  Over the years I have appeared in numerous episodes both as a featured performer and a guest performer, and I cannot imagine our 45-year career without the exposure that ACL afforded us. Many thanks to the great staff who make the show what it is!"
ACL also announced the first round of new tapings for the series upcoming Season 41: breakout country rebel and Grammy-nominated Sturgill Simpson, acclaimed rock outfit The War on Drugs, and, in a special Bob Wills' tribute, new Hall of Fame inductees Asleep at the Wheel, joined by guest stars including The Avett Brothers and Amos Lee.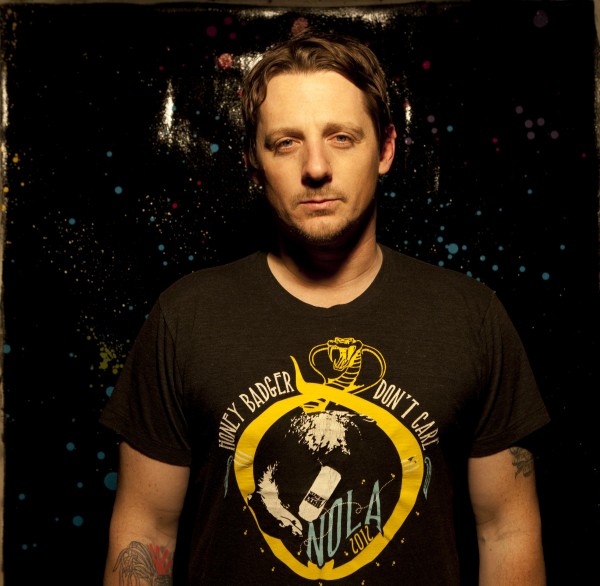 New episodes of ACL are currently airing as part of the series' milestone Season 40, with upcoming premieres featuring The Black Keys (Jan. 31) and the Foo Fighters (Feb. 7). Foo Fighters recently immortalized ACL in an episode of their HBO series Sonic Highways, even recording a song, "What Did I Do?/God As My Witness," in ACL's historic Studio 6A.  ACL closes out this triumphant season with a special installment premiering Feb. 14, featuring inductions and performance highlights from the first-ever Austin City Limits Hall of Fame presentation.
The Austin City Limits Hall of Fame was established in 2014 in conjunction with the iconic television series' 40th Anniversary to celebrate the legacy of legendary artists and key individuals who have been instrumental in the landmark series' remarkable 40 years as an American music institution. The invitation-only inaugural induction ceremony took place April 26, 2014 at ACL's original Studio 6A. Hosted by Oscar-winning actor and Texas native Matthew McConaughey, the historic evening honored the first class of inductees, featuring American music icon Willie Nelson who starred on the original ACL pilot program, Austin blues rock giants Stevie Ray Vaughan & Double Trouble and legendary steel guitarist and Grammy Award-winning music producer Lloyd Maines, in addition to non-performers who played a key role in the evolution of the program: original show creator Bill Arhos and longtime ACL supporter, Texas Longhorns football head coach Darrell Royal. A star-studded line-up paid tribute with incredible music performances, including: Lyle Lovett, Emmylou Harris, Buddy Guy, Robert Randolph, Doyle Bramhall II and Kenny Wayne Shepherd.
About the Austin City Limits Hall of Fame Honorees:
Asleep at the Wheel
Based in Austin, TX, Asleep at the Wheel formed in Paw Paw, West Virginia in 1970. Since their inception, the venerable Texas swing band lead by founder Ray Benson has won nine GRAMMY awards, released more than 20 studio albums and charted more than 20 singles on the Billboard country charts. In 1972, the band signed their first record deal after Van Morrison mentioned they "play great country music" in an interview in Rolling Stone. They have appeared on Austin City Limits ten times, including the program's first official episode in 1976 along with The Texas Playboys.  Asleep at the Wheel's star-studded upcoming release Still the King: Celebrating the Music of Bob Wills and His Texas Playboys features guest appearances by ACL veterans Willie Nelson, Lyle Lovett, The Avett Brothers, George Strait, Kat Edmonson and Merle Haggard.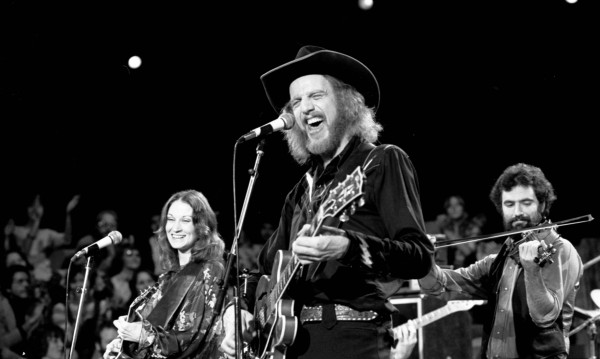 Flaco Jiménez
San Antonio, TX born conjunto musician Flaco Jiménez has enjoyed a career that has spanned more than six decades, throughout which, he has collaborated with artists such as Willie Nelson, the Texas Tornados, Bob Dylan, Ry Cooder, Doug Sahm, and The Rolling Stones. Jiménez is a five-time ACL guest, first appearing in the program's debut season. A five-time GRAMMY winner who is also a 2015 recipient of a GRAMMY Lifetime Achievement Award, Jiménez maintains a huge influence on the Tex-Mex genre by continuing to record and tour, as he upholds his status as the definitive Tex-Mex accordionist.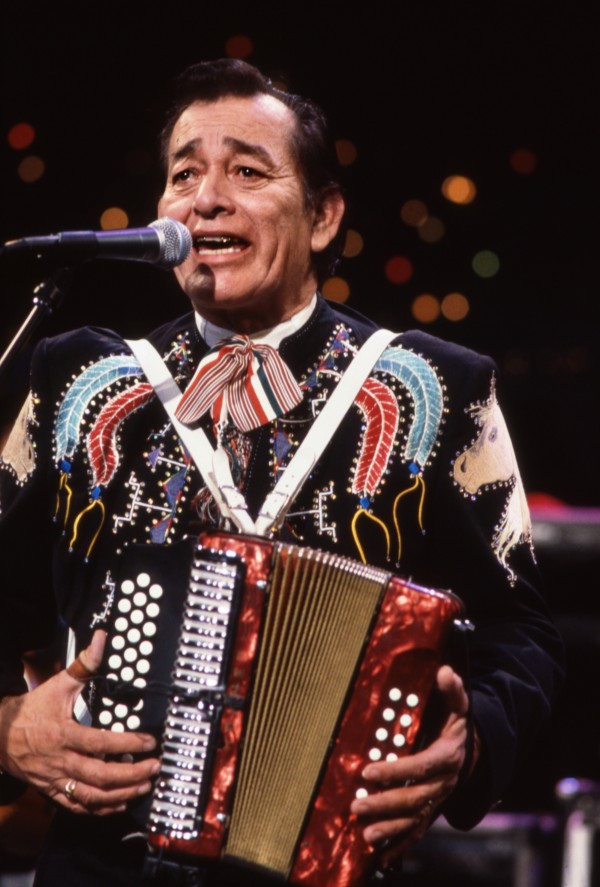 Loretta Lynn
An American music treasure with a storied career, Loretta Lynn is a living legend with over seventy chart hits, a Presidential Medal of Freedom, a GRAMMY Lifetime Achievement Award and a Kennedy Center Honor. She appeared on two classic episodes of ACL in 1983 and 1998. As her most famous song says, she is a proud Kentucky-born coal miner's daughter, who went on to become one of the most influential women in the history of American music.
Townes Van Zandt
One of the Lone Star state's greatest songwriters, the Fort Worth native set the standard for legions of Texas troubadours and made two memorable appearances on ACL. Van Zandt appeared in the very first season in 1976, in addition to joining Jimmie Dale Gilmore, Butch Hancock and David Halley for a renowned ACL songwriters special in 1983. ACL aired a tribute show in 1998 led by longtime friend Guy Clark and Townes' son J.T. that was so popular it encored in 2000 as an ACL Classic. Called "one of the best songwriters that ever lived" by many, Van Zandt left behind an inestimable legacy – a few of his classics include "Pancho & Lefty," "To Live is To Fly," "If I Needed You," "Tecumseh Valley," "Waitin' Round to Die," "Lungs" and "A Song For."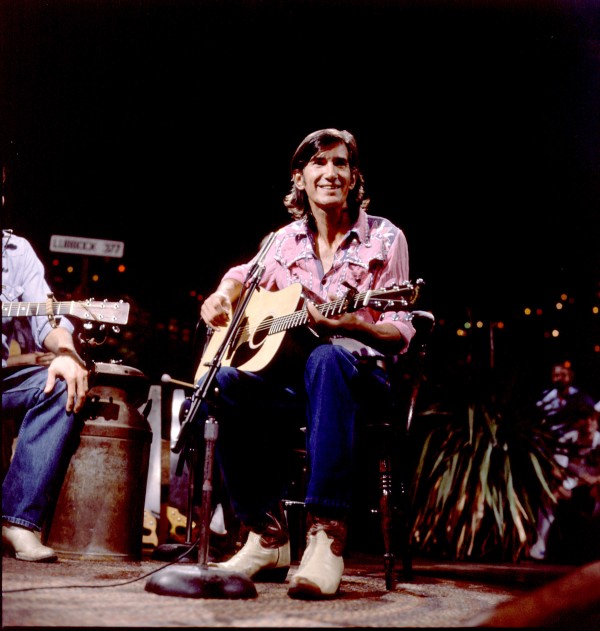 Guy Clark
A West Texas native, Guy Clark has built a career of writing starkly honest story-songs. He's one of the finest living songwriters in American folk music, holding up the legacy of his late friend Townes Van Zandt. NPR raves "If you want to learn how to write a song — one that's built to last, with vivid characters and images that plant you squarely inside a scene — listen to Guy Clark." Bob Dylan counts Clark among his handful of favorite songwriters. His first album Old No. 1 came out in 1975 and the revered songwriter has made seven stunning appearances on ACL.