Austin, TX—December 3, 2014—The landmark television music series Austin City Limits (ACL) unwraps the second half of its milestone Season 40, celebrating a four-decade run with more legendary artists, innovators and highly-anticipated debuts.  Seven brand-new shows begin airing in January 2015 as part of the program's fourteen-episode season. Providing viewers with a front-row seat to the best in music performance for 40 years, ACL returns on Saturday, January 3rd with a double-bill featuring the return of roots rockers The Avett Brothers and Grammy-winning bluegrass trio Nickel Creek. ACL airs weekly on PBS stations nationwide (check local listings for times) and full episodes are made available online for a limited time at http://video.pbs.org/program/austin-city-limits/ immediately following the initial broadcast. The show's official hashtag is #acltv40.
A highlight of the season is powerhouse rock duo The Black Keys, with the six-time Grammy winners making their highly anticipated ACL return, having first appeared in Season 36. ACL favorites Spoon make their fourth appearance, sharing the bill with fellow Austin natives White Denim. Acclaimed singer/songwriter Jenny Lewis returns for her solo ACL debut, originally appearing in Season 31 as part of the indie rock duo Rilo Kiley; in what's sure to be one of ACL's most talked about episodes, Ryan Adams shares the bill in a memorable ACL return. The extended line-up features a number of artists making ACL debuts, among them chart-topping British sensation Sam Smith, synth-pop trio Future Islands and southern rockers J. Roddy Walston & The Business.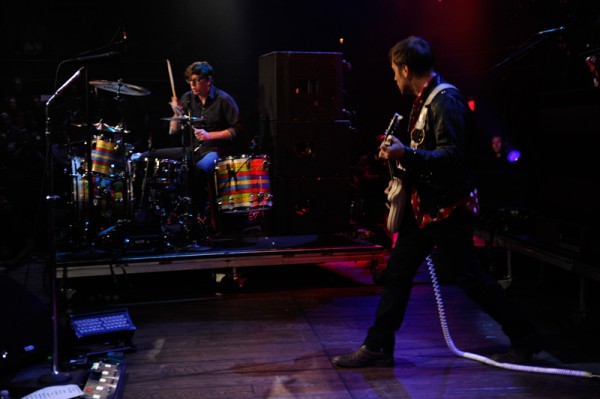 Rock superstars Foo Fighters return to the ACL stage with an hourlong, monumental performance. Joined by Austin legends Gary Clark Jr. and Jimmie Vaughan, Foo Fighters' powerful performance is a high point of the standout season.  The renowned band recently immortalized Austin and ACL's executive producer Terry Lickona in an installment of their HBO series Sonic Highways, even recording a song, "What Did I Do?/God As My Witness",  in ACL's historic Studio 6A for their companion new release.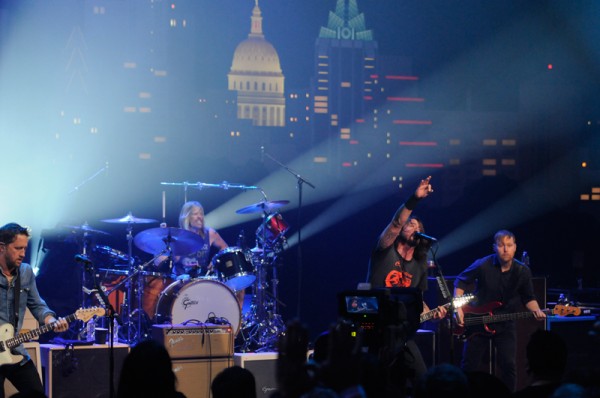 ACL wraps up the celebratory season with a special episode featuring performance highlights from the first annual Austin City Limits Hall of Fame presentation.  Performers include music legends Willie Nelson, Lyle Lovett, Emmylou Harris, Buddy Guy and Double Trouble.
"We've had an amazing 40th anniversary year," says ACL's Terry Lickona, "and the second half of the season says as much about the future as our past. As always, we try to showcase the best music being created today, and every one of these shows is exceptional. Then for a grand finale, we'll tie it all together with a celebration of the artists and individuals who have inspired the longest-running music show on TV."
Here's the national broadcast schedule, check your local PBS listings for dates and times in your area!
January 3, 2015      | The Avett Brothers | Nickel Creek
January 10, 2015    | Spoon | White Denim
January 17, 2015    | Sam Smith | Future Islands
January 24, 2015   | Ryan Adams | Jenny Lewis
January 31, 2015    | The Black Keys | J. Roddy Walston & The Business
February 7, 2015    | Foo Fighters
February 14, 2015  | Austin City Limits Hall of Fame Special